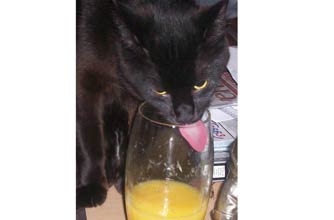 Age - 15 months
Owner - Sam, Bournemouth
Silly habits - Drinking fruit juice, eating yoghurt and talking.
Naughtiest moment - Stealing Sam's bra from the clothes basket and getting it stuck around her tummy for 10 minutes.
Moo would say - 'Could I have a yoghurt please?'
Think your pet's better than this lot? Email us at
goodtoknow@ipcmedia.com
and see if your pet pic makes it into our next gallery.
.
Continued below...
More of your best pet pics