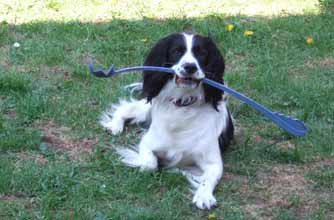 Age - 2
Owner - Clare, Colchester
Silly habits - Eating daisies like his life depends on it.
Naughtiest moment - Chewing Clare's favourite sandals and her husband's shoehorn all in one night!
Rocky would say - 'Throw the ball! Throw the ball!'
Think your pet's better than this lot? Email us at
goodtoknow@ipcmedia.com
and see if your pet pic makes it into our next gallery.
.
Continued below...
More of your best pet pics