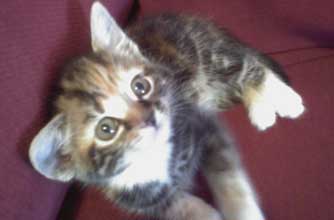 Age - 8 weeks
Owners - Janis, Crawley, West sussex
Silly habits - Rubbing her nose on anything soft to get to sleep.
Naughtiest moment - Climbing the nets curtains and shredding the wallpaper.
Ruby would say - 'Don't be cross with me, I'm too cute.'
Think your pet's better than this lot? Email us at
goodtoknow@ipcmedia.com
and see if your pet pic makes it into our next gallery.
.
Continued below...
More of your best pet pics