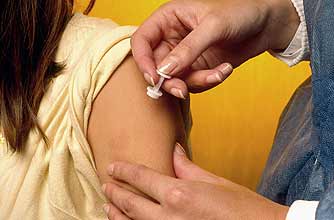 Health
Lots of countries that are popular for gap year travel do carry health risks. Malaria is common in Africa as well as parts of South East Asia and South America and your child will also need vaccinations to travel to these places.
The most important thing your teen must know is that they can't do these things last minute.
Some jabs such as Hepatitis B and rabies will require a number of trips to the doctor spread over several weeks and you usually need to begin a course of malaria tablets a month or so before you leave to ensure protection.
Your GP will be able to advise your son or daughter on what precautions they'll need to take, depending on where they're going, but for an idea, information can be found on
traveldoctor.co.uk
.
Money
One of the biggest fears a parent has is their child somehow ending up stranded with no money in a foreign country. Firstly, you should try and put thoughts like this out of your head because it doesn't help and secondly, if this does happen it's not the end of the world.
There are lots of ways to wire your child money in a flash.
Western Union
is probably the most common way. You pay funds online and they just have to get to a Western Union point to pick it up, which are found worldwide.
Another option is sending them with a credit card which they must always keep separate to their other money. Providing they haven't lost everything they own, it can be a good emergency resource - though stress the emergency part!
Another idea is to make sure they have an account with the same bank as you. Online banking means that transfers can be made between different accounts immediately, providing they're with the same bank.
This way, all they'll have to do is get to the nearest cash point which might be easier than finding a Western Union.
Passports and Visas
Making sure your child's passport has at least a year to run from the end of the trip is a good idea. It might seem excessive but there's no harm in being careful. Also, check out what visas they'll need (or get them to) as soon as they've decided where they're going. Some can take a while to get hold of.
Continued below...
One essential tip is to make them photocopy their passport before they go. Leave one copy with you and get them to take one copy with them. If they happen to lose it while they're away, it should speed up the process of getting a new one.