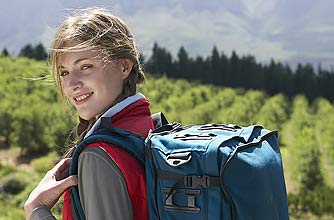 You might want them to stay your babies for ever but your kids are going to grow up and taking a gap year will help them on their way to being a rounded individual.
They will have seen and done so many things that they'll remember for the rest of their lives by the time they return. They'll have had experiences that you've never had and you should feel proud that they've taken advantage of their chance to do so. You might have doubts about letting them 'doss about' for a year - something that you never had the luxury to do, but it will benefit them in so many ways.
Their year or few months away will change them. They'll come back with a new appreciation for home but also a sense of independence and confidence that they didn't have before. If they're off to university or going straight into full time work they're bound to stand out from those who have come straight from school as they'll have more knowledge of meeting people from different walks of life and not relying so much on you.
Continued below...
It's a brilliant thing that you've agreed to support them through this year and you shouldn't worry that they're wasting it, the change in them will definitely be for the better and one that lasts a lifetime.