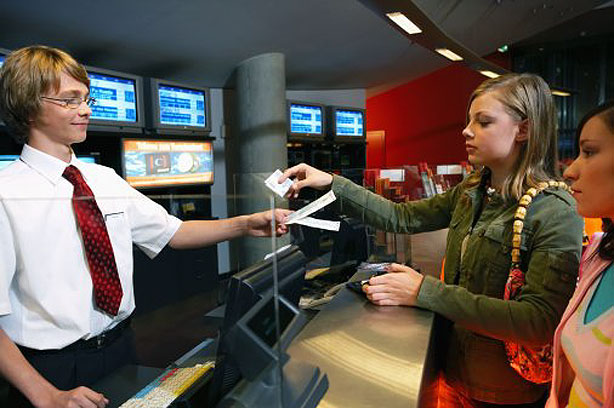 If they're doing work experience or something unpaid that you feel is benefitting them then whether they're working or not isn't such an issue, but it's when they're not doing anything that problems can arise.
Remember that your son or daughter is 18 - an adult - and while you probably don't mind to some extent, you shouldn't have to support them while they laze around doing nothing. Encourage them to find a job but try not to nag. Do helpful things like driving them to the shops so they can look for vacancies - maybe ask yourself when you're out whether shops have any application forms and try and target places that you think would suit them.
'I finished my college course on the Friday and my mum had me start full-time work on the Monday. I'd planned a trip away but there was no way she was going to let me sit around for a second. I'd done badly in a couple of my exams so I spent the first half of the year revising and working in a shop. I don't think she thought I'd ever do it all but I did well in my resits and saved up with no help for a 4 month round-the-world adventure. That year could have been very different if she didn't nag me a bit!'
Jo Haynes, 20, Loughborough
Ground rules
It can be a difficult time for you and your teen and it's worth laying down some rules early on to avoid a year of rowing and getting on each other's nerves.
If money's tight and they've got a job, it's not unreasonable to ask them to contribute a bit towards food or bills. In fact, it should be encouraged.
With a big pay cheque at the end of the month will probably come more pub trips and arriving back late. They are young adults, so you can't ban them from going out but they're also living in your house and should respect that fact.
Continued below...
If they repeatedly come back and wake up the whole house then tell them things are going to have to change, and decide together what to do about it. Can they stay at a friend's if they'll be back past a certain hour? Can they not go out late on week nights? You'll work something out if you discuss it with them rather than barking orders.