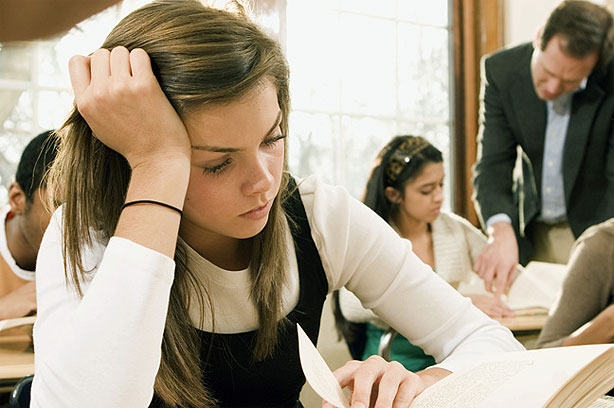 The Key Stage 3 Sats that were taken at the end of Year 9 have now been scrapped by the government.
These tests are being replaced by a US-style school report. Rather than one single set of exams, pupils will be assessed more frequently in the classroom by teachers.
These frequent tests will also determine how well your child's school performs overall.
The government has yet to release exact details on how the tests will work. We will update this article, when we know more.
In Year 9 (when your child is 14), they take national tests for Key Stage 3 in:
English (including reading, writing and studying a Shakespeare play)
Maths (including mental mathematics)
Science


This helps the school to see how your child is doing and if they're performing at, above or below the standard for their age.
Tests are held at the beginning of May on set days and last between 7 and 8 hours. Most kids are expected to reach level 5 (levels go from 1 to 8).
They will also be tested in these areas (depending on what they're studying):
History
Geography
Modern foreign languages
Design and technology
Information and Communication Technology (ICT)
Art and design
Music
Physical education
Citizenship
Religious education


You'll be sent a copy of their test results, including a teacher's assessment, group results for children of the same age group at your child's school and national results from the previous year.
Continued below...
Your child will probably have to do an exam in most subjects but many of these also use coursework to count towards results. There's a chance to have practical (not written) assessments at some schools.