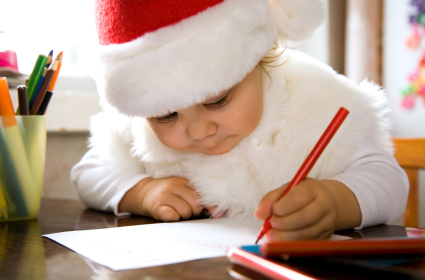 Father Christmas is one of the most magical parts of Christmas for your little ones and there are many different ways you can keep the magic alive for as long as possible.
One of the easiest ways is to get them to write letters to Santa so he (and you!) will know exactly what to leave them under the tree on Christmas day.
We've got an lovely - and FREE - way to make writing a letter to Santa extra special. Our free letter can be downloaded and printed in the comfort of your own home. Then all your little ones have to do is fill in their gift choices.
Need some ideas for Christmas presents for kids? Check out our Christmas gift guide
Download your FREE Santa letter here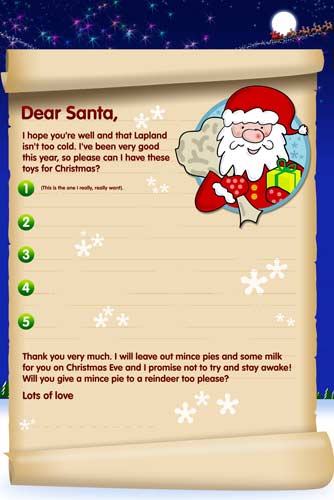 You could even make some homemade mince pies to give to Santa on Christmas eve!
Do you know what the top Christmas toys for 2015 are? Find out in our Christmas gift guide
Continued below...
Send your letter to Santa
Did you know that there is a real address for Santa? Write a letter to Santa by printing out the letter pictured above, get your child to fill it in, including the child's full name and address so Santa can reply, then post their letter off to Santa with a stamp to:
Father Christmas
Santa's Grotto
Reindeerland
XM4 5HQ.