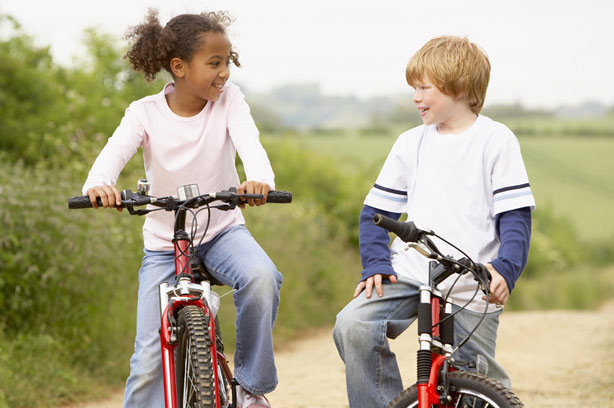 3. Get on your bike
Ages 5 and up. Great for family bonding.
Not only is going for a family bike ride a lot of fun, it's also a great way for all of you to stay active.
Make sure everyone is wearing helmets and visible clothing and if at all possible, steer clear of big roads. Go for parks and woods as the main part of the ride.
Enjoy England
has details on thousands of miles of family-friendly cycle routes around the whole country.
Continued below...
Go back to the start:
Free fun for kids