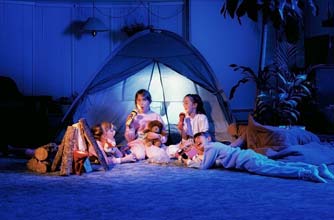 10. Make an indoor den
Ages 4-9. You can leave them to play this on their own, or join in with the fun.
Dig out some old sheets or blankets, a few cushions and then help your kids make their own private cave. You might need to move the chairs out from under the dining table, but it will really stimulate their imagination and make a wet afternoon fly by.
Continued below...
Go back to the start:
Free fun for kids