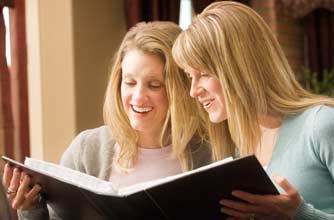 12. Get the photos out
Ages 5-12. A great bonding experience.
Dig out some of your old photo albums and have fun looking at the old pictures. Tell stories about the photos if there are any - kids love finding out what you used to do before they were born.
If you don't have any albums, get your kids involved in making them. You don't have to use a proper photo album - a scrapbook and some glue will do just as good a job. Encourage them to write little headings and descriptions to accompany the photos.
Continued below...
Go back to the start:
Free fun for kids