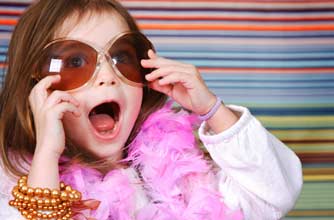 11. Put on a play
Choose one of their favourite books or stories and get them to act it out as a play. The whole family can take part!
If you're feeling particularly creative you can get really stuck in and make costumes from old clothes.
Classics like Little Red Riding Hood and Cinderella are great as the kids will know the stories well already.
Continued below...
-
Free fun for kids 1-5
-
Free fun for kids 6-10
-
Free fun for kids 16-20
-
Free fun for kids 21-25
-
Free fun for kids 26-31