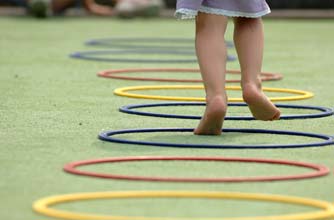 18. Organise a mini-Olympics
Ages 4-12. Something to make a real event out of.
The more children involved in this one the better, so get other parents to help out and make a day of it.
Organise races for the kids, egg and spoon, wheelbarrow and three-legged are all great fun. They also make sure the younger children get a chance to pair up with the bigger, faster kids so things are fair.
Introduce a points system and keep scores during the day. Little prizes can be given at the end of the games. If you make sure you have categories like 'best effort' and 'best sportmanship' so everyone gets to win something.
To make the day feel really special, have a ribbon for the children to run through at the end of every race and have a lunchtime picnic for after the activities.
Continued below...
Go back to the start:
Free fun for kids