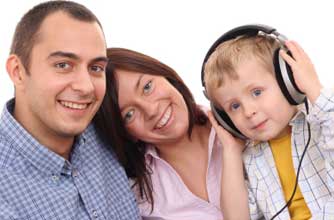 23. Get musical
Ages 6 and up. Tap into their creative side.
Children of all ages love music. Get your CDs out (or even your old LPs!) and sit down with the kids and their favourite music.
Take it in turns to play each other your favourite songs and tell each other what it is you like about the track.
It's a great bonding experience and you'll be surprised how much you get to learn about each other.
Continued below...
Go back to the start:
Free fun for kids