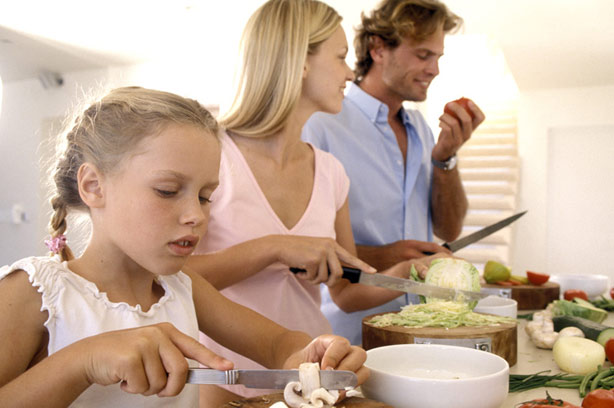 25. Get cooking
Ages 5 and up. Hand down some family traditions.
Getting the kids to give you a hand in the kitchen will keep them entertained and help you out at the same time.
They'll enjoy baking with you, but you could also get them to get involved in preparing the dinner too. You can talk to them about healthy eating and what different veggies and fruits. (If you're not sure, check out our
superfoods feature
)
Also have a look at
baking with kids guide
and our 1000s of
other recipes
.
Continued below...
Go back to the start:
Free fun for kids