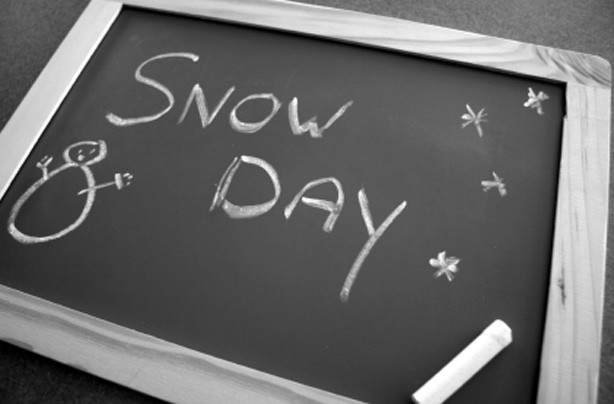 3rd February 2015: the Met Office has issued a level 3 cold weather warning across parts of Britain.

The snow and cold weather is likely to have caused icy conditions, which may have created some disruption to school transport. See below for advice on how to find out which schools are being affected.
We update this page from 6:30am, please keep checking back for updates. Know of a school that's closed but isn't on the list? Let us know by leaving a comment in the box below.
Is your school closed?
Schools closed on the Shetland Islands
All schools, youth clubs, Shetland College, the Eric Gray Resource Centre and the Bridges project are all closed today (Tuesday) due to the overnight snow.
Schools closed in the Highlands
Carbost Primary
Carbost Primary Nursery
Grantown Grammar
Grantown Primary
Grantown Primary Nursery
Kilchuimen Academy
Kilchuimen Primary
Kilchuimen Primary Nursery
Schools closed in Aberdeenshire
Meldrum School
Schools closed in Hampshire
Oakwood Infant School - closed to Reception and year 2, but open to Year 1
Here are some tips for finding out if your school is closed:

1. Check the school's website: They may have put a note up (but check the information is up to date).
2. Check your local council's website: They often list schools that are closing because of snow. If you don't know the website for your local council, use this page from the government's website to find it, then follow the school closures link.
3. Listen to the radio: Your local station might list school closures.
4. Ring around other parents: It's worth checking if any of your friends know.


Click here to check your local authority, which may be subject to change.

Are there any traffic problems?
Snow and icy weather can obviously cause huge traffic problems, so if the weather is bad in your area, check before you travel. Although councils do their best to grit the roads, they're not always able to get around all the roads in time and one accident can cause traffic jams for hours.
If you're going out in the car when it's snowy, make sure you have plenty of warm clothes, food, drink and a fully charged mobile phone with you.
You can use these websites to find out if there are travel problems due to snow in your area:
BBC Travel has up-to-the-minute travel info.
RAC.co.uk will keep you informed on road closures and travel problems.

If you are stuck at home
Read our advice on
staying safe in the snow
- which includes looking after yourself, your kids, relatives and pets!
And if you need some ideas to keep the kids entertained, here's where to start: