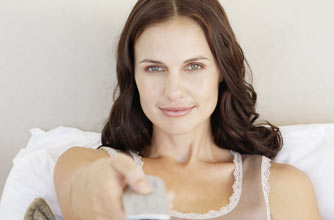 6. Know what you want
Make a list of 'time-treats' - little things that you know you'd love to do for yourself if only the day were long enough. A 10-minute time-treat might be sitting down and reading a magazine or a couple of chapters in a book, a 30-minute time-treat might see you catching up on your favourite soap (if you've got two week's worth recorded you're never going to catch up otherwise!). This way when free time does crop up, you'll know exactly what you want to do and won't waste it.
7. Ask for 'me-time' as a present
If you've got a birthday round the corner and people ask what you'd like, don't be afraid to suggest something that little bit different. Maybe you've always fancied going to London to have a treatment at a well-known hairstylist? Or you want to go out for a meal with friends instead of doing the cooking. It's important to try and carve out that little space in the day that's especially for you.
8. Beware the time thieves
We all love chatting with friends, but there are always people who keep you talking that little bit longer than they should do, certain parents outside the school gates, people in shopping queues or colleagues at work who eat into your time when you don't really mean them too.
Continued below...
If you're serious about claiming time back for yourself then think imagine you're on a 'time-wasting diet' where hanging about too long listening to other people's moans is the same as a calorie-packed doughnut!