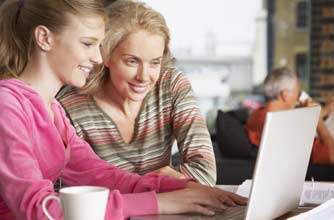 Your son or daughter probably won't feel comfortable talking to you about every aspect of puberty - and that's completely natural.
Instead of worrying about it, there's plenty of places they can go for advice.
The BBC have a pre-teen and teenage-friendly puberty section:
Visit the BBC's website
Family planning experts Marie Stopes also have a site aimed at girls and boys reaching puberty:
Visit likeitis.org.uk
The NHS website also has more factual information on puberty and the possible problems that come with it:
Visit NHS Choices website
More help for mums from goodtoknow
-
Talking to your child about puberty and sex
-
One mum's story: 'I used Coronation Street to help with sex education'
-
One mum's story: 'Their hormones are starting to kick in'
Continued below...
Where to next?
-
More advice for parents of teenagers
-
More help with pre-teens
-
10 dos for parents: Talking to your teen