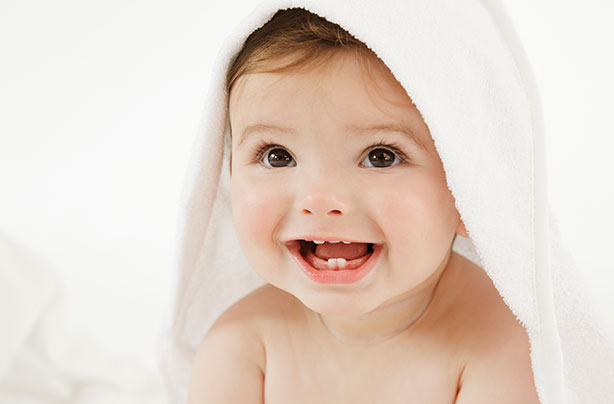 If you're struggling to find a baby name that's unusual and that will reflect your little one's unique character, look no further.
From colour-inspired names to monikers from all over the globe, there's plenty of inspiration out there for an unusual baby name. We know what it's like pouring over the
most popular baby names
and trying to find something that feels extra special, so we're here to help!
From baby name website Nameberry's latest findings to studies into unusual baby naming trends, these should help you come up with a unique moniker for your little one.
Unusual girls' and boys' names
Nameberry has just released its most unusual girls' baby names from around the globe, featuring some gorgeous ideas originating from France to Scandinavia.
'If you're looking for an unusual baby name, you don't have to go to the extreme of inventing a new name or creating a novel spelling when there's a whole world of unique international baby names out there to browse and choose from,' said Linda Rosenkrantz of Nameberry to the Huffington Post.
These names have been picked from their selection based on 'foreign flair and solid histories' and we couldn't agree more!
Unusual girls' names
| | | | |
| --- | --- | --- | --- |
| Amandine | Anouk | Bethan | Caroun |
| Constanza | Dasha | Edwige | Eluned |
| Ginevra | Isabeau | Kalinda | Mignon |
| Lilou | Olwen | Pilar | Roza |
| Saskia | Shoshana | Signy | Suzu |
Although the boys' selection hasn't been released yet, we picked some of our favourite unusual choices as recommended by the Nameberry website, some of which also hail from some pretty exotic places.
Unusual boys' names
| | | | |
| --- | --- | --- | --- |
| Author | August | Bandit | Legend |
| Heron | Manu | Azizi | Auburn |
| Ulric | Ziggy | Josiah | Ceasar |
| Nero | Kees | Ivo | Kai |
| Lars | Soren | Roman | Teo |
Star Wars names
It looks like there are some diehard Star Wars fans out there, as a study from BabyCenter revealed that names inspired by the film have rocketed.
Potentially off the back of the latest film, Star Wars: The Force Awakens, parents seem to be enthusiastic about otherworldly names for their little ones.
The name Kylo for little boys went up 67% since Kylo Ren became the latest bad guy in the Star Wars universe, while Rey for little girls has become even more popular, going up by 82% in 2015.
Single letter names
Information from The National Records of Scotland revealed that baby name choices are getting weirder and weirder. Daiquiri, Hiya, Reem and Godtreasure are all names parents have given to their little darlings.
Other strange names included a boy who was named just the letter 'M', another called 'R', and another called 'T'. Alp, Daily, Diamond-Leigh, Egor, Kasper, Lake, Scout, and Sherlock were also registered, proving that television characters new and old continue to have an influence over what parents call their babies. One was even called Papa... some big Smurf fans in that particular household we think!
Favourite food names
Well, it worked for Gwyneth Paltrow and Chris Martin when they chose to call their baby Apple... A couple in France also tried to call their baby daughter Nutella - although a judge ruled that it might lead to 'mockery and unpleasant remarks', and decided that Ella was a more appropriate moniker instead. Other alternatives could be Cocoa, Cherry or even Chilli if you were feeling adventurous!
Unusual celebrity baby names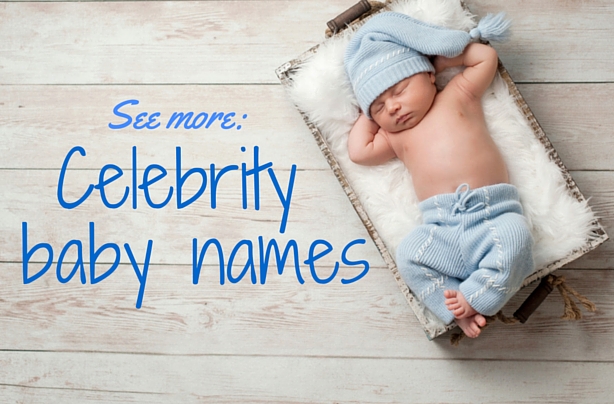 For even more inspiration we've picked our top 10 unusual
celebrity baby names
.
Aurelius Cy: Elle Macpherson and Arpad Busson
Blue Angel: U2's The Edge and Aislinn O'Sullivan
Destry: Steven Spielberg and Kate Capshaw
Heavenly Hiraani Tiger Lily: Paula Yates and Michael Hutchence
Jermajesty: Jermaine Jackson and Alejandra Genevieve Oaziaza
Moon Unit: Frank Zappa, also father to Dweezil and Diva Muffin
Pilot Inspektor: Jason Lee and Beth Riesgraf
Sage Moonblood: Sylvester Stallone and Sasha Czack (also parents to Seargeoh)
Satchel: Spike Lee and Tonya Lewis Lee
Rumer: Bruce Willis and Demi Moore (also parents to Scout)
Continued below...
Did you choose an unusual baby name for your little one? Let us know in the comments below!