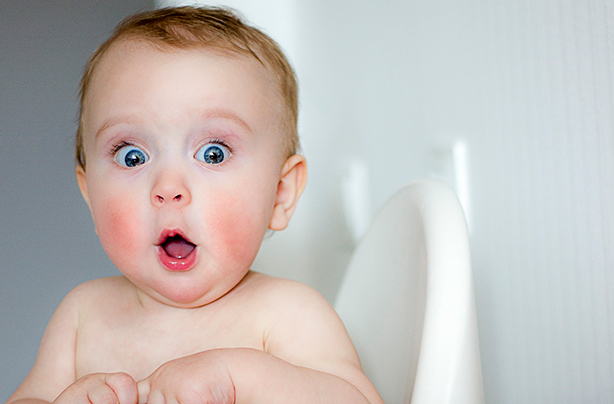 If you are struggling to find a baby name that is unusual and that will reflect your little one's unique character, look no further. We've come up with some hints and suggestions to get your creative juices flowing
.
Star Wars names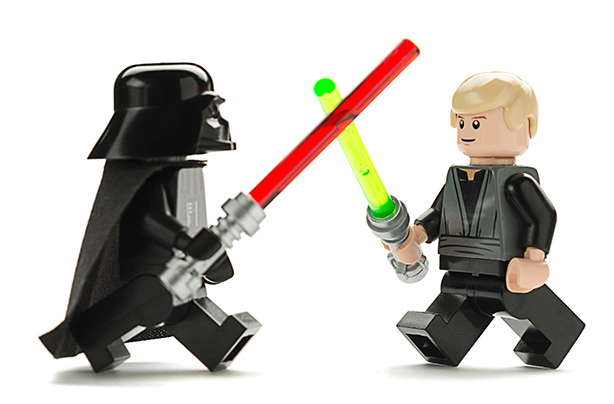 It looks like there are some diehard Star Wars fans out there, as a recent study from BabyCenter has revealed that names inspired by the film have rocketed.
Potentially off the back of the latest film, Star Wars: The Force Awakens, parents seem to be enthusiastic about otherworldly names for their little ones.
The name Kylo for little boys went up 67% since Kylo Ren became the latest bad guy in the Star Wars universe, while Rey for little girls has become even more popular, going up by 82% this year.
For those who fancy going a bit more unique with there name choice there are plenty more options to choose from than Luke. Here are some favourites that have been gathering popularity recently...
Star Wars baby names
| | | | |
| --- | --- | --- | --- |
| Kylo | Rey | Han | Rebel |
| Leia | Liam | Rogue | Chewbacca |
| Lucas | Jedi | Lando | Anakin |
New names
Stats released from the U.S. Social Security Administration have revealed that last year, 1,393 babies in the US were given a brand new, never-before-used
baby name
. And while many of us like the idea of being unique with our baby name choices, some of these may prove to be a little too zany, even for the most open-minded of parents.
In 2014, five baby boys were named 'Billion' - not forgetting the 11 named Million and the
unisex
version, Amillion.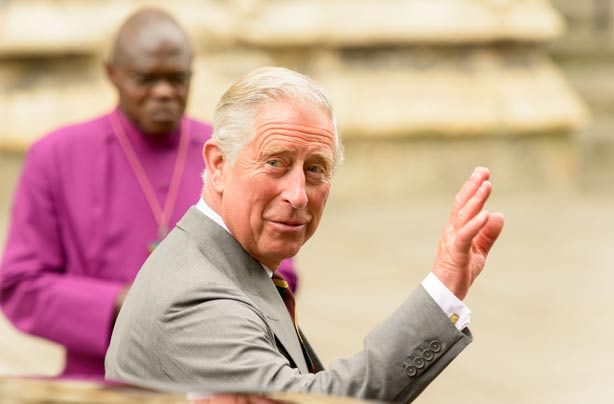 'Princecharles' officially became a baby name choice in 2014 - yes, all one word.
Even 'Common' made it onto the list of new names, and try as we may, (and we really have tried) we just cannot fathom why this would be deemed a good choice by any new parents.
New spellings of already existing names, like 'Payzley', 'Ezmay' and 'Payshance', also made a weird and wonderful appearance, as did new rhyming versions of traditional names. Why have Kimberley, for example, when you can have 'Wimberley?'
And we've always known that Americans love the British monarchy, but these names really are rather outrageous. 'Royaltee', 'Kinganthony', 'Kingmichael' and, wait for it, 'Princecharles', all made an appearance on the list.
Bizarre names

New information from The National Records of Scotland have revealed that baby name choices are getting weirder and weirder. Daiquiri, Hiya, Reem and Godtreasure are all names parents have given to their little darlings.
Other strange names included a boy who was named just the letter 'M', another called 'R', and another called 'T'. Alp, Daily, Diamond-Leigh, Egor, Kasper, Lake, Scout, and Sherlock were also registered, proving that television characters new and old continue to have an influence over what parents call their babies. One was even called Papa... some big Smurf fans in that particular household we think!
Patriotic names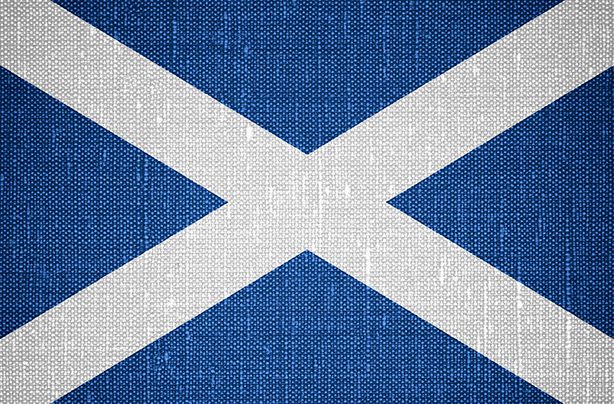 The same records also revealed that in 2014, two babies were named Freedom and three were named Indy - most likely in reference to the independence referendum of the same year. So you could look to your home country for inspiration.
However the same poll also revealed that some children were named Bluebell-Fawn, Dodge, Maddyson-Dyamonds, and our personal favourite, SPARTACUS, in Scotland in 2014 so perhaps the Scots are just naturally more creative when it comes to choosing unique monikers for their tots...
Unusual spellings names

If you don't feel quite brave, or cruel enough, to call your child Number 16 Bus Shelter (yes, some one out there is actually called this) then you could try an unusual spelling of a traditional baby name. For example, Danyl instead of Daniel or Jennyfer instead of Jennifer.
Favourite food names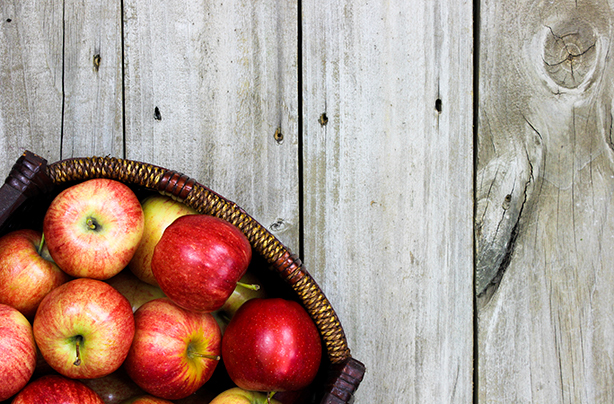 Well, it worked for Gwyneth Paltrow and Chris Martin when they chose to call their baby Apple... A couple in France also recently tried to call their baby daughter Nutella - although a judge ruled that it might lead to "mockery and unpleasant remarks", and decided that Ella was a more appropriate moniker instead. Other alternatives could be Cocoa, Cherry or even Chilli if you were feeling adventurous!
Place names

Follow in the footsteps of the
Beckhams
and name your baby after the place he or she was conceived. However, do remember that Scunthorpe doesn't have quite the same ring to it as Seville or Florence!
Cartoon names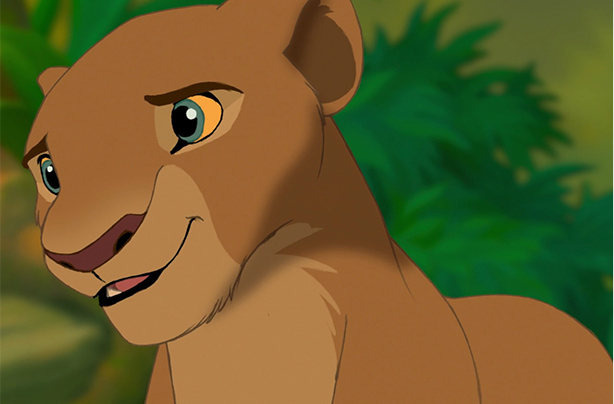 Now we're not suggesting that you call your baby Buzz Lightyear or Goofy but something unusual like Diego from Dora the Explorer or Nala from the Lion King could work well. Nicholas Cage was such a fan of Superman that he called his son Kal-El, which is Superman's original name!
Language or culture names

You may want to pick an unusual baby name from a language or culture that means something special to you. Aayushi means 'long-lasting life' in Indian, while Ean means 'God is Gracious' in Celtic.
Celebrity baby names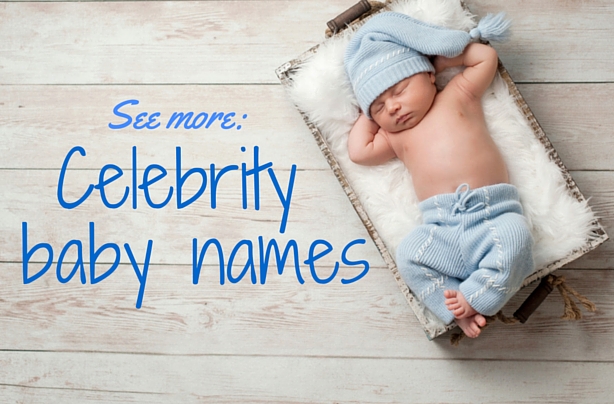 For even more inspiration we've picked our top 10 unusual
celebrity baby names
.
Continued below...
Aurelius Cy: Elle Macpherson and Arpad Busson
Blue Angel: U2's The Edge and Aislinn O'Sullivan
Destry: Steven Spielberg and Kate Capshaw
Heavenly Hiraani Tiger Lily: Paula Yates and Michael Hutchence
Jermajesty: Jermaine Jackson and Alejandra Genevieve Oaziaza
Moon Unit: Frank Zappa, also father to Dweezil and Diva Muffin
Pilot Inspektor: Jason Lee and Beth Riesgraf
Sage Moonblood: Sylvester Stallone and Sasha Czack (also parents to Seargeoh)
Satchel: Spike Lee and Tonya Lewis Lee
Rumer: Bruce Willis and Demi Moore (also parents to Scout)
Now it's your turn to find the perfect name for your baby with our
baby name generator: