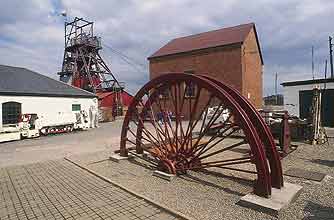 Continued below...
Who's it for?
Any age group
What's it about?
A genuine coal mine, Big Pit offers a multi-media tour of a modern coal mine, complete with virtual miner. It's renowned for its captivating underground tour where you go 300 feet under with a real miner to see what life was like at the coal face. Exciting stuff.
Address:
National Coal Museum, Blaenafon, Torfaen NP4 9XP
Tel no:
01495 790311
Website:
http://www.museumwales.ac.uk/en/bigpit/
Price:
Free
Open:
Daily 9.30am-5pm (underground tours 10am-3.30am) Winter opening hours vary.