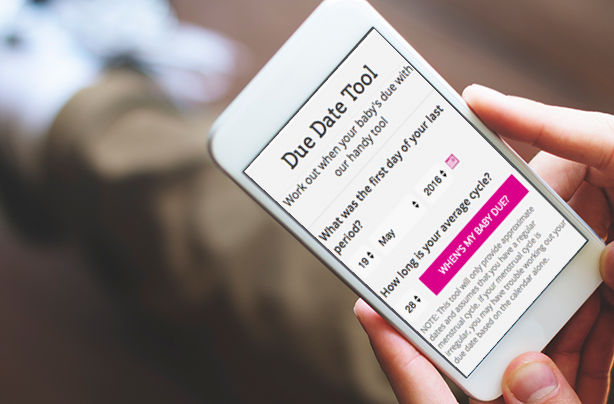 If you're in the very early stages of pregnancy, you may not yet have a due date from your GP yet - but we bet you're itching to work out exactly when you can expect to meet your baby.
There's no
pregnancy week by week
rule book, but typically you officially find out the date your baby is due between eight and 14 weeks, when you go for your ultrasound scan. Your doctor will then be able to tell you when you can expect your new bundle of joy - but remember, it's not a perfect science and babies have a habit of making their mums wait for their grand debut!
If you've yet to see your doctor and are keen to know roughly when your little one will arrive then you
could
count backwards and try to work it out manually, but there's not need when you've got us to do the work for you! Our handy due date calculator tool will help you work out exactly when your baby's due. Just tell us the date of your last period and we'll tell you when you can expect your new addition to the family - simple!
Try our due date calculator now by entering your details below!
Due Date Tool
Work out when your baby's due with our handy tool
Due Date Tool
date Due:
28 December 2011
Once you've worked out your due date with our calculator you can get down to the exciting things, like planning how their nursery will look and picking our some of your favourite
baby names
. You could consider anything from
Disney names
to the
most popular
choices, depending on what you fancy.
And then of course, there's also the fun job of your
pregnancy announcement
. Once you've settled into your pregnancy there are so many exciting ways to let friends and family know your happy news.
Continued below...
Did your baby arrive exactly on your due date? Tell us your experiences of being early, late or exactly on time with the birth of your baby in the comments section below or on our Facebook page.