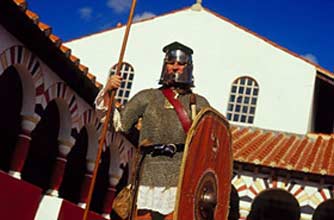 Who's it for?
Families with younger children - especially those studying the Romans at school
What's it about?
Discover what life was really like in Roman times at this reconstruction of a Roman Fort. Kids will love the live events, plus the hands-on TimeQuest exhibition.
Address:
Baring Street, South Shields, NE33 2BB
Tel no:
(0191) 456 1369
Website:
http://www.twmuseums.org.uk/arbeia/
Price:
Free
Open:
1 April - 31 October: Monday - Saturday 10am - 5pm, Sunday 1pm - 5pm. 1 November - 31 March: Closed.