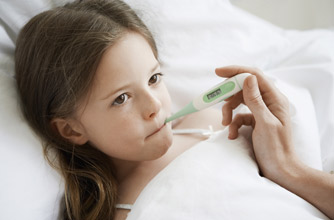 This year, swine flu is one of the main flu viruses in the UK. This means it has been included in the flu vaccine for 2010/2011. If you or your child gets a flu vaccination, no additional one is needed for swine flu.


Swine flu in children is not as severe as was originally thought, and is actually just like normal flu - it's just a new strain.


Swine flu symptoms in children are similar to 'ordinary' flu symptoms and can include fever, coughs and more.


Continued below...
See our advice on swine flu in pregnant women and babies or find out more with our swine flu need-to-know guide.