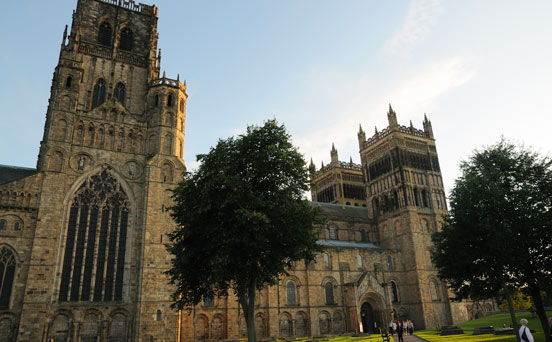 Continued below...
Durham Cathedral, Durham
This cathedral has been often referred to as one of Britain's most beautiful buildings and was used for interior and exterior shots of Hogwarts. Die-hard fans might notice that the spire where Harry's owl Hedwig circled before heading off with a message is actually missing from the towers, but this is because the film-makers digitally attached it. Some of the other places you'll recognise while walking around the grounds include the lawn where Harry and his friends had whispered conversations and the area where Quidditch practice was held. A good way to get the kids excited about visiting an old building!
Touring tip:
Don't miss the cathedral's Chapter House where Professor McGonagall taught the young wizards how to turn animals into water goblets!