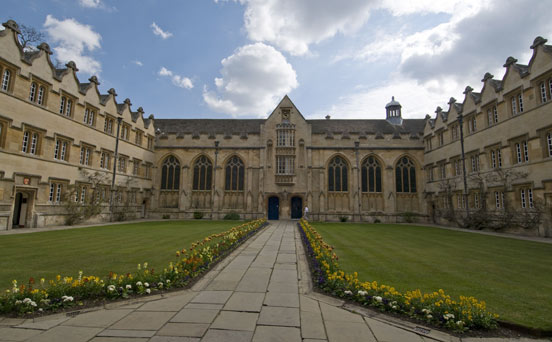 Continued below...
University of Oxford, Oxford
As one of Britain's most famous universities it's only fitting that Oxford has played a role in the Harry Potter films. Head straight to Christ Church College's dining hall, which was used as the Great Hall at Hogwarts. It's still used for dining but can be visited at most times of the year. The Divinity School at the Bodleian Library was used as the Hogwarts hospital and the Duke Humfrey's Library became Hogwarts Library. It can only be visited on a guided tour and for those aged 11 and over, so it's one for the older kids - but great for an educational family day out!
Touring tip:
Book ahead for a place on the Harry Potter tour, which is offered only a dozen times a year.