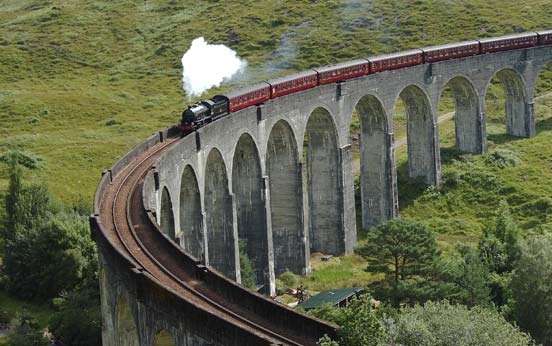 Continued below...
West Coast Railway Jacobite Steam Train, Inverness-Shire
Take a ride on the famous Hogwarts Express train, which runs between Fort
William and Mallaig in north-west Scotland. The route is shown in the film too and the carriages were selected from the railway's rolling stock so you'll be travelling in coaches similar to those that Harry and his classmates did. The steam engine's carriages have also been painted red just like in the film. Family days out don't come much better than a magical train journey, Potter-style!

Touring tip: Seats in Carriage D have separate compartments like in the film, but everyone wants to sit here so you'll have to be quick to get one!