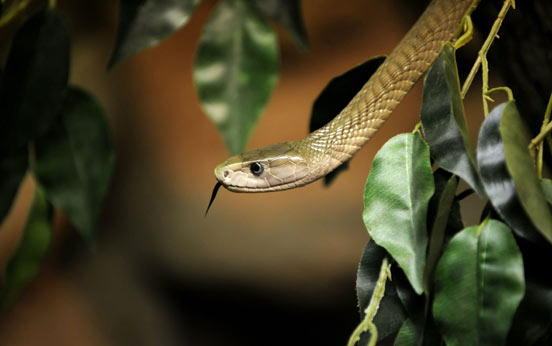 Continued below...
ZSL London Zoo, London

The Reptile House at London Zoo was used to film the scene in which the young wizard Harry discovered he could talk to snakes in 'Harry Potter and the Philosopher's Stone'. You'll find a plaque mentioning the zoo's claim to fame and the kids will love seeing the other animals at the zoo, even though they may not have seen them in the Potter films - the perfect answer to fun family days out in the city.

Touring tip: Don't try to find the Burmese python that Harry spoke to, as a black mamba snake (pictured) takes its place at the zoo - it's still intimidating though, as Africa's longest venomous snake!

Information taken from The Unofficial Guide to Britain's Best Days Out: Theme Parks and Attractions by Bob Sehlinger, Len Testa and Larry Bleiberg from the publishers of Frommer's travel guides.
Where to next?
- Things to do with the family