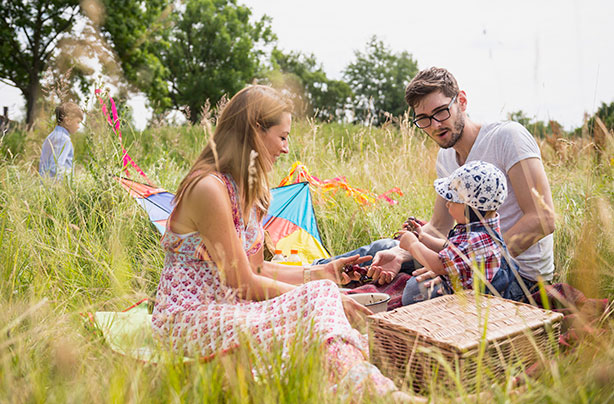 Taking toddlers on holiday can be a lot of work but don't be put off travelling with them.
We've had a look at the best holidays with toddlers, scoping out parent perks and child-friendly fun. These hotels, holiday parks and cottages have done everything possible to make sure that family holidays are as fun and easy as possible. Prices vary year-round, but all offer good-value deals.
Forest Holidays
Forest Holidays take things back to nature offering a selection of accommodations around the country all based in enchanting forest settings. Choose between amazing cabins or quirky treehouses to give your family an experience that's a little different. Forest Holidays actively welcomes babies and toddlers, ensuring you can buy baby provisions on site and let you pre-book a cot and high chair for your cabin to avoid you carting everything with you.
Visit: www.forestholidays.co.uk
or call 03330 110 495
Centerparcs
Centerparcs does everything possible to make things easier for families with young children. Facilities at the different parks vary and include a huge variety of activities but include Teddy Bears' Picnics, Messy Play, pottery painting, children's entertainment and SwimaSong Swim Lesson. The new Village, Woburn Forest, has an 'Activity Den' where activities include; Mucky Pups, Chocolate Little Chef, Party in the Den, Woodland Adventurer and Forest Academy Crafts. Accommodation is spacious and modern and ranges from Woodland Lodges to two-storey New Style Exclusive Lodges and Treehouses (Treehouses are at Sherwood Forest and Longleat Forest only).
Visit: www.centerparcs.co.uk
or call 03448 26 77 23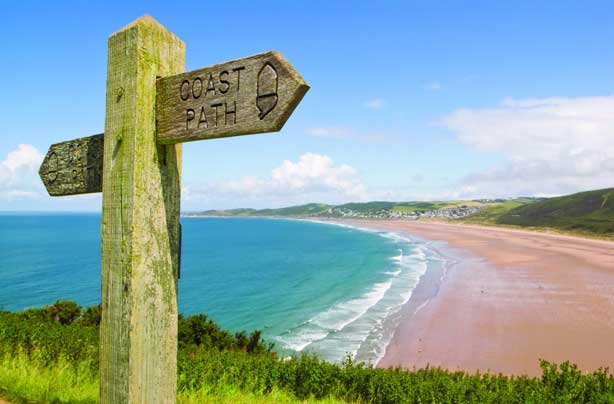 Woolacombe Bay Holiday Parks
Woolacombe Bay Holiday Parks offers specially furnished two- and three-bedroom lodges and selected caravan holiday homes with wooden cot, black-out blinds, night light, high chair, changing mat and bottle steriliser – your car will feel a lot lighter... They also offer a complimentary basket of baby essentials such as shampoo and wipes. Parent perks include an hour's free entry to the Romano Spa with Jacuzzi and plunge pool and complimentary bottle of wine. Also included is a trip to the Waves Ceramic Studio for a free baby hand and foot print. There are over 40 free facilities at the Parks such as indoor and outdoor heated pools (including special toddler pools), sauna and steam rooms, tennis, cinema, fishing, outdoor water play areas, children's clubs for tots to teens, and entertainment. Other facilities that you can pay for additionally include surfing simulator, high ropes course, 10-pin bowling and 3D cinema.
Visit: www.woolacombe.com
or call 01271 872 377
Babyhotel
Babyhotel in Carinthia, Austria, is part of Kinderhotels, a chain of hotels designed for baby-friendly holidays. This colourful hotel has a three-storey Pirateland with a gym and climbing wall, indoor soft play centre complete with Lego construction site and mini Lego hotel and waterpark with pools, 100-metre slide and swim academy. Farm animals include rabbits, sheep, goats, Icelandic ponies and chickens while the woods are home to three kangaroos: Hubsi Hu, Hubsi Ha, and Hubsi. 18 new suites were built in 2013 with a large balcony and children's own room. They come with changing tables, microwave ovens, electric kettle, nursing pillows, baby baths and a baby monitor. There's also a nursery which can look after babies even a week old plus packages for baby and childcare for one early morning and one night (time it well for a night at the pub and a lie-in!) There's even a scenic pram-friendly walk through the nearby forest.
Visit: www.babyhotel.eu
or call +43 4732 2350
Find your baby-friendly bolthole
Find handpicked properties with lots of toddler-friendly features – we mean more than just a cot and a high chair – at the website babyfriendlyboltholes.co.uk. Properties cover all price ranges and are in the UK and Europe – find great deals on their
special offers
page. Examples include Bramble Cottage in Wales, set around a traffic-free green with heated indoor pool, play area and daily farm round. It's not just cottages though. Properties include Flat 21 Brittania Quay in Edinburgh, so even city breaks aren't out of the question. The flat has a large open-space kitchen diner and lounge, great for todders, wide hallway for buggies and shared access to a private, locked garden.
Visit: www.babyfriendlyboltholes.co.uk
or call 0203 603 1160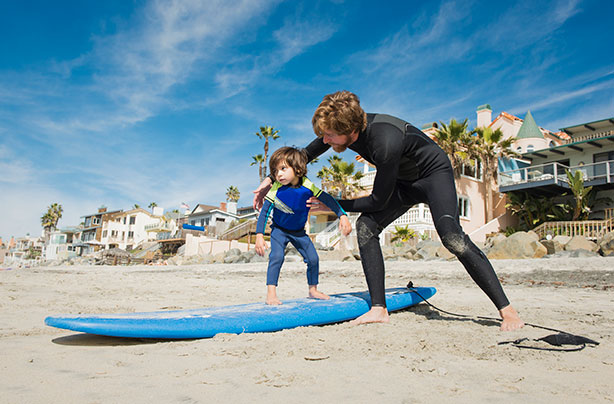 Canvas Holidays' European campsites
If you're going abroad with toddlers, it's the little touches which make the difference as you'll see on Canvas Holidays' European campsites including France, Spain and Italy. At
over 20 of their campsites
, they've introduced mini camper packs and buggies to make things easier. The packs contain a potty, baby bath, toddler table with chairs, booster seat and even a toilet step. In mobile homes, plug socket covers are included. Cots, high chairs and a Mamas and Papas baby buggy can also be hired - items are free all year for guests staying seven nights or more.
Visit: http://www.canvasholidays.co.uk/
or call 0345 268 0827
Butlins for todllers
With younger kids in tow, Butlins' Shoreline Hotel in Bognor Regis is a great choice as the home of mascot Billy Bear and his friends. You can book rooms with sea views, balconies and patios so you have some outdoor space and they have kids' dens as a separate sleeping area. Toddlers will love Billy Bear's Garden with sandpit and water play areas, use of Splash Waterworld water park, kids' entertainment and storytime with Billy Bear. Other extras include child-size buffet counters, toddler plates and cutlery, free wifi, free DVD rental and breakfast with the characters when you book a dining plan.
Visit: www.butlins.com
or call 0845 070 4734
Callow Top Holiday Park
In the Peak District and close to Bakewell, Matlock and Buxton, award-winning, four-star Callow Top has made the Practical Caravan Top 100 year after year. It's great for toddlers with plenty of open space, fully enclosed play area and swimming/paddling pools. The park offers bicycle hire including buggies, tag-alongs, child seats and small bikes with stabilisers. They also provide baby baths (for a small refundable deposit). Nearby attractions suitable for tots include Gullivers theme park for 2 to 10-year-olds, Chatsworth Farmyard & Adventure Playground, Chestnut Centre's otter, owl and wildlife park and Drayton Manor with Thomas Land, zoo and 4D cinema.
Visit: www.callowtop.co.uk
or call 01335 344 020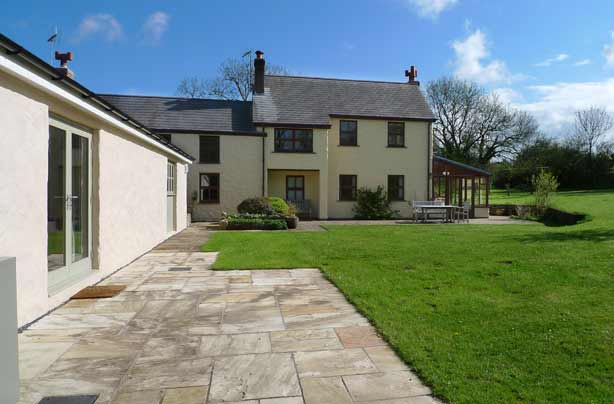 Coastal Cottages of Pembrokeshire
Coastal Cottages of Pembrokeshire is a website dedicated to child-friendly cottages. It includes over 100 cottages as well as lots of other useful information such as child-friendly pubs and best beaches for toddlers. They also offer a pre-booking service for baby extras such as buggies, back carriers and baby hampers. Toddler-friendly cottages include The Corner (pictured), a few minutes' drive from Amroth beach, which has its own nursery and where the owner supplies a wooden cot, highchair, fireguard, baby monitors, 2 stair gates, child-friendly DVDs, plastic cutlery, bowls, cups, a kiddie step for the bathroom, potty, changing mat, toys, children's books, socket covers, baby bath, baby carrier and Fisher Price bouncer chair. The cottage sleeps seven.
Visit: www.toddlepembrokeshire.com
or call 01437 772 754
VIKs only - Very Important Kids
Crieff Hydro in Perthshire, Scotland, is ideal for families with young children. 2 to 12-year-olds will be at home with BIG Country kids' club and childcare facility. Two three-hour sessions are included in the room rate, even for self-catering guests. Sessions are varied and include wildlife spotting and sport, and are run by trained, certified staff. There's also the BIG Country Creche which offers one and a half hour sessions for £15 per child. There are kids' menus, kids' afternoon tea, large family rooms and an assortment of chalets, cabins and lodges if you prefer to self-cater.
Visit: www.crieffhydro.com
or call 01764 655 555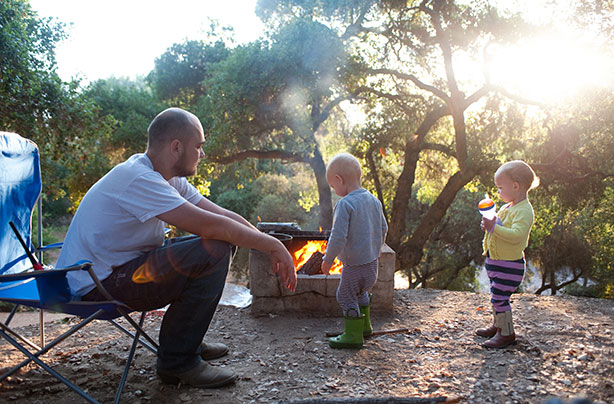 Eurocamp for toddlers
Eurocamp have 20 handpicked Little Eurocamper Paradise Parcs throughout Europe, all chosen for their facilities which specifically cater for families with babies and toddlers. Each parc has free Mini Fun Station kids' club activities, for babies aged six months upwards to five years old. Activities include Learn to Ride lessons run by cycle training experts. Learn to Swim lessons and free Tumble Tots physical play sessions are hosted on selected parcs. To lighten the load, handy added extras including free high chairs, travel cots and safety gates are also available.
Visit: www.eurocamp.co.uk
or call 0161 694 9014
Continued below...
Have a hint, tip or trick for travelling with toddlers? Let us know in the comments below.