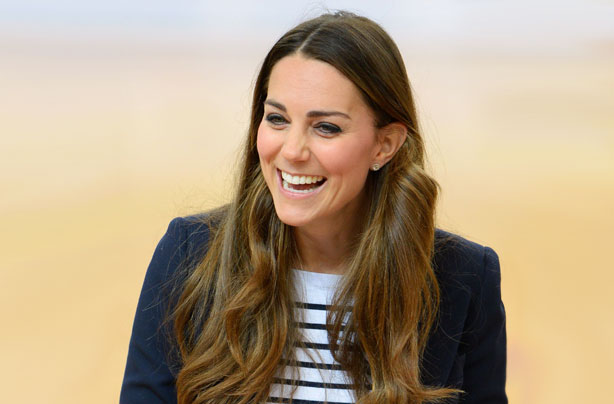 18 October 2013: The new mum looked absolutely AMAZING during her very first solo engagement since giving birth to Prince George in July.
As if we weren't envious enough of Kate already, Less than 3 months after giving birth to gorgeous little Prince George, and her tum is as flat as a pancake! Some women get all the luck, eh?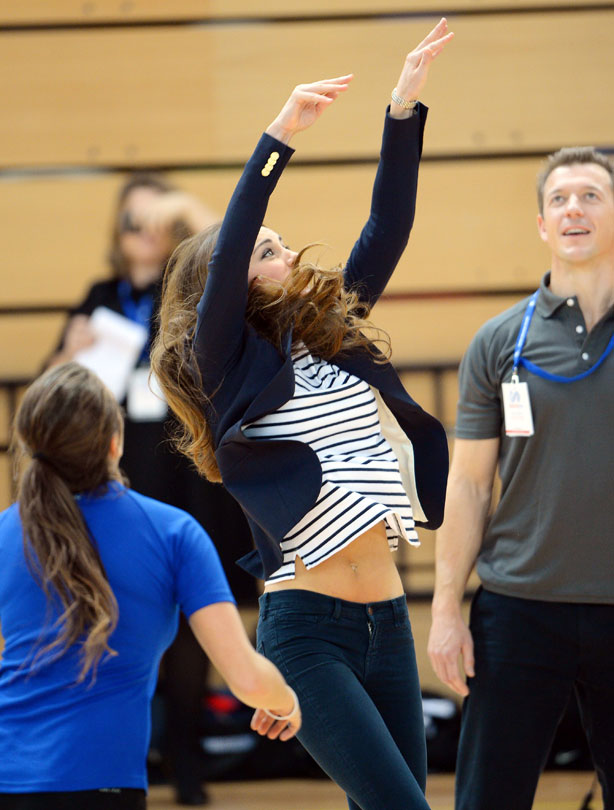 The Duchess, who was out and about on her first solo visit since giving birth in July, tried her hand at a spot of volleyball whilst meeting young athletes and staff at the Stratford Olympic Park (in 3-inch heels no less!).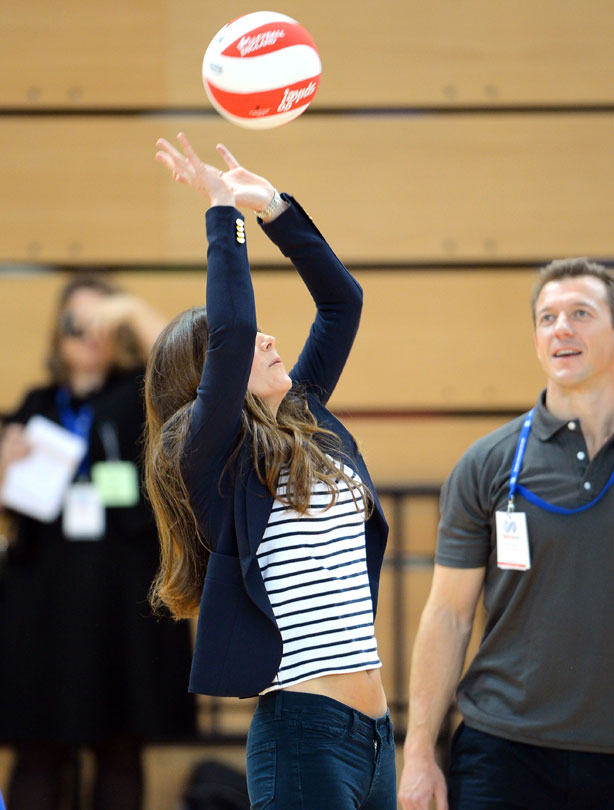 And while going in for a particularly vigorous volley, we got a glimpse of Kate's washboard stomach. And doesn't she look amazing? We know Kate's always been slim, but we were still shocked to see how great she's looking so soon after giving birth - and not a stretchmark in sight!
Kate looked lovely in a navy blue blazer, blue jeans and a blue and white striped top - the same outfit that she wore when she last visited the park last year.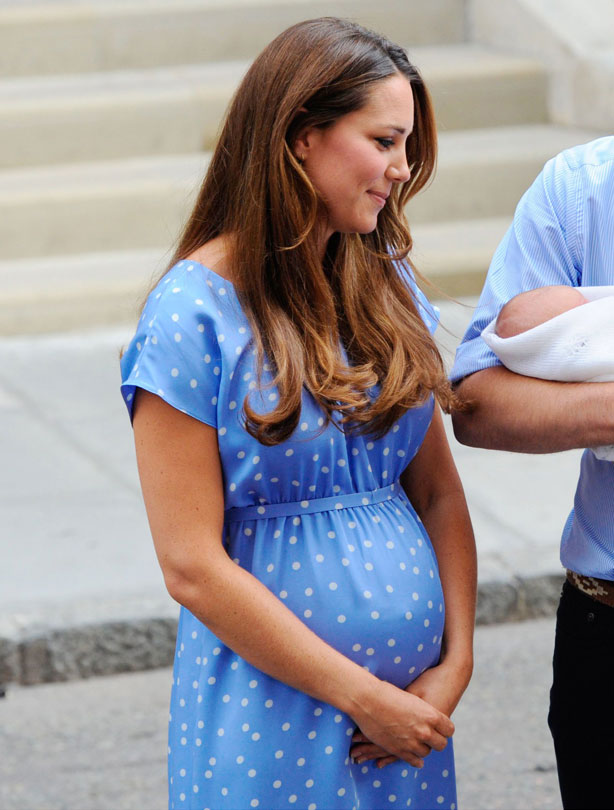 Kate was praised by mums everywhere for not trying to hide her mum tum when she first left hospital with her newborn Prince, just a day after giving birth, but the Duchess is clearly blessed with good genes as less than three months later, she's back in shape.

Celeb baby weight has been a topic of much debate in recent weeks - with Jennifer Ellison hitting back at mean Twitter trolls for berating her pregnancy weight gain and Kim Kardashian shocked the world by posting a rather raunchy pic of her derriere, less than three months after baby Nori was born.


Here at goodtoknow, we're all about being healthy and happy, and not being in any huge rush to slim back down after having kids. Somehow though, we reckon Kate's on our wavelength, she's just one of the lucky ones!
How did you feel about your body after having kids? Did you worry about getting back into shape? Leave us a comment to let us know.
Continued below...
Where to next?
- Revealed! Prince George's christening details
- A nostalgic look back at Kate's pregnancy