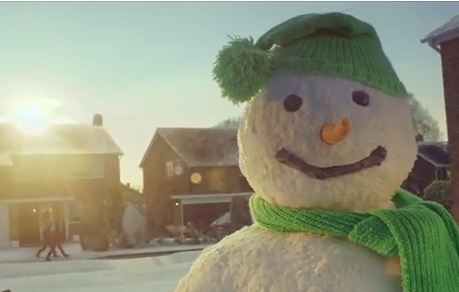 Continued below...
There's nothing like a heart-warming Christmas advert to make you feel that the festive season is well and truly on its way.
From John Lewis's sentimental ones, to Morrisons' comic ones and Asda's money-saving ones, all the major shops have their own way of spreading the Christmas spirit through their ads, and we love them so much that we thought we'd create this little round-up of the best of the best Christmas adverts 2013. Watch and enjoy!
Sainsbury's
Royal Mail
John Lewis
See what the celebs have been tweeting about this one!
Tesco
M&S
Debenhams
Morrisons

Coca Cola

Asda
Littlewoods



Aren't they lovely?! Which was your favourite? We're torn between the John Lewis one and Tesco's! Let us know which you liked best in a comment below.
More Christmas fun on goodtoknow...
- Top Santa's Grottos for 2013
- Christmas crafts to make with the kids
Where to next?
- The best Christmas decorations to buy this year
- Free knitting patterns - make as Christmas gifts!