Think your beautiful baby is going to be a colourful character? Or do you just want to give your cute little one's name a quality lick of paint? You're in the perfect place because we've rounded up our favourite baby names inspired by colours.
When it was announced that Beyonce and Jay-Z were expecting their first child, the media was sent into a frenzy. From the time of the pregnancy announcement to the birth, we were all left wondering what name they'd call their daughter. Could it be something common like Sophia? Or something crazy like Bethzy? No. They looked directly at the rainbow and as you probably know, they chose the name Blue Ivy. This subsequently led to colour-inspired baby names becoming back en vogue and they're still popular today amongst mums and dads.
We've dipped into our colour palette to bring you a plethora of colourful names to inspire you. Don't forget to tell us which names you like the best in the comments section at the bottom of the page and if you've got a colour name that's not included here, we'd love to heat about that too - the more the merrier...and brighter!
Colourful baby names (some are rather vibrant)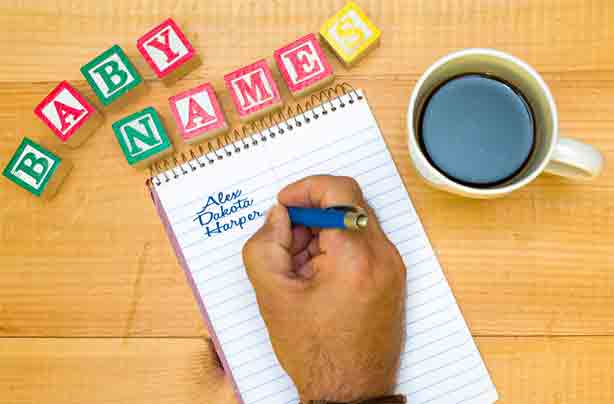 Boys
Ash
Albus - Latin for 'white'
Auburn
Bay - Reddish brown
Blue
Bowie - Gaelic meaning 'fair-haired'
Boyd - Gaelic meaning 'yellow/gold'
Gray/Grey
Jet(t)
Red
Rusty
Sage
Shyam - Sanskrit for 'black' or 'dark'
Slate
White
Xanthos - Greek for yellow
Girls
Amber
Aqua
Ash
Azure
Blue
Cherry
Coral
Emerald
Ebony
Ginger
Goldie
Gray
Hazel
Honey
Indigo
Ivy
Jade
Lavender
Lilac
Magenta
Midori
Raven
Rose
Roux - French meaning 'red'
Ruby
Saffron
Sandy
Sapphire
Scarlet(t)
Sienna
Sky
Snow
Sunny
Topaz
Violet
Xanthe - Greek for yellow


Want more inspiration? Have a play with our baby names generator tool below:




Continued below...
Where to next?
-
Flower inspired baby names
-
Baby names generator
-
A-Z of celebrity baby names