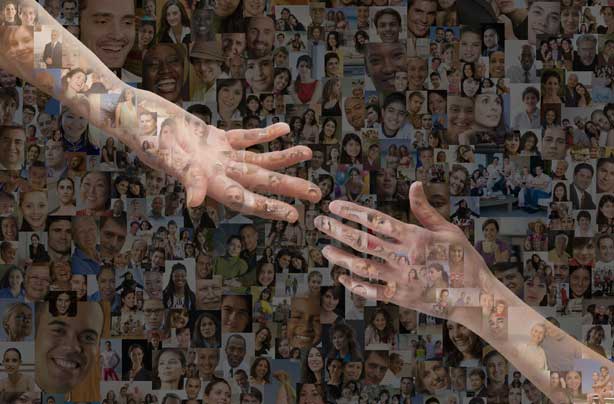 Continued below...
Although around 1 in 7 women statistically will suffer from postnatal depression, many confess to feeling ashamed and embarrassed by the feelings they have and don't seek help.
In fact, our own poll showed that more than a third of you think you had PND but didn't tell a health professional about it. Sadly, there is still a stigma attached to PND and more work needs to be done to raise awareness of how common the illness is, how to get help and the treatments and support groups that are available.
That's why goodtoknow has launched its #PNDyourenotalone campaign.
What we're doing: With support from Mind, the mental health charity, we're putting together a montage of faces of men and women who have been affected by PND to show others that they are not alone and that there is no shame in admitting they've been affected by the condition. We hope this will encourage more women to seek help and raise awareness of PND.
What you can do to help: Send in a photo of yourself for us to add to our montage. There are many ways to do this. Email us at goodtoknow@ipcmedia.com with the subject line #pndyourenotalone. Tweet us @goodtoknow #PNDyourenotalone. Send your picture to our Facebook fan page.
Thank you!
Where to next?
Postnatal depression: The facts and where to get help
'My daughter's first year passed in a blur of tears and anger' PND: my story
His story: a new dad's perspective on his wife's PND
Celebrities who've spoken out about their postnatal battle
PND: a reminder that you WILL get better - print off and keep!
PND - the advice I'd give myself
The hashtag PND lifelines on Twitter
Do I have PND? How The Edinburgh Test works
'I thought about driving into the central reservation on the Spaghetti Junction'