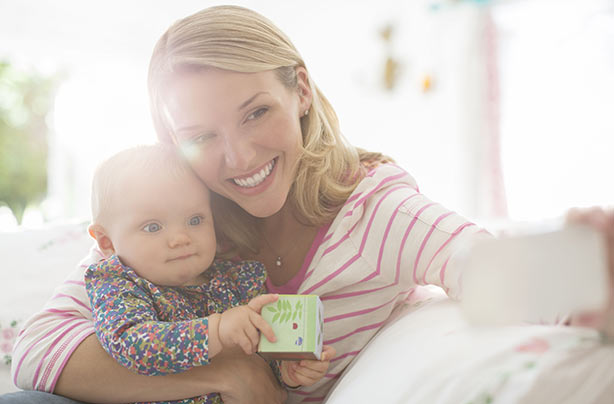 Continued below...
When we launched our #PNDyourenotalone campaign to raise awareness of postnatal depression, we were sure that women who had suffered, or who knew people who had, would want to get involved.
We decided it was time to bring PND out of the shadows and try and break the taboos surrounding it. So we asked mums who had experienced postnatal depression to send us pictures of themselves which we would then turn into a montage - a visual display of the many, many women who have suffered postnatal depression and who are not ashamed to admit it. Women should not be suffering in silence and they need to know they are very far indeed from alone.
But we still need your help. WE NEED MORE WOMEN TO SEND US THEIR PHOTOS. Thank you if you've already sent yours in, but we need to get as many women as we can involved. Retweet our tweets. Share our campaign on Twitter, Facebook, Google+. Share it with your NCT or postnatal groups. Ask your friends who have come out the other side of postnatal depression to help others by supporting this campaign. As so many of you have said during this campaign: Together we are stronger.
Please copy and paste this tweet:
If you've suffered from #Postnataldepression, help other mums by taking part in the #PNDyourenotalone campaign RT po.st/PCqdCH
Or post this on your Facebook page:
If you've suffered from #Postnataldepression, please help other mums by taking part in goodtoknow's #PNDyourenotalone campaign po.st/PCqdCH
Submit photos to our montage via email: goodtoknow@ipcmedia.com with the subject line #pndyourenotalone; Twitter: @goodtoknow #pndyourenotalone; Facebook: Facebook fan page.
Thank you to charities and support groups MIND, PANDAS, APNI, Bluebell Care, Butterflies and The Smile Group, who have all shared our campaign with their fans and followers. Our sister magazines Essentials, Woman, Woman's Own, Woman & Home, have all been kind enough to tweet their support. Some very special mums have also been key to this campaign. They actively shout about their PND and have set up invaluable networks to help support other sufferers. A special thank you to bloggers and tweeters Rose @PNDandMe, Tessa @ThePumpingMama, Jessica @PndSupportNW6 and Tricia @NurtureMe.
Where to next?
Help us to help mums with postnatal depression