Halloween cat face paint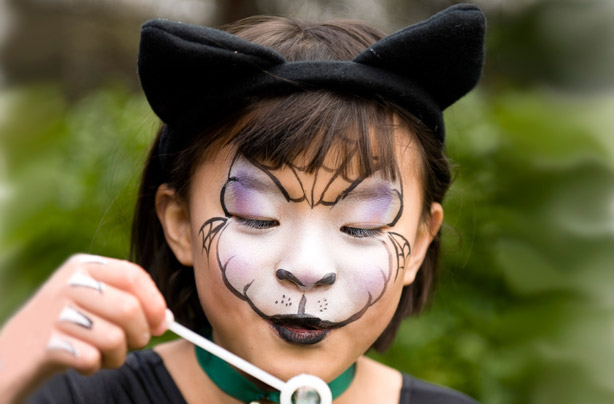 What you will need
Black water-based face paint
White water-based face paint
Your choice of pink, purple or green water-based face paint
Glitter dust or gel

1 paintbrush
Face painting sponges
A pot of clean water
We've all heard the folklore about black cats bringing bad luck, and Halloween is their chance to be as mischievious as ever! No witching hour would be complete without one of these furry black friends lurking around corners or perched on the end of your broomstick. Transform your little ones into one of these keen-nosed characters - and see our other spooky Halloween face paint ideas for more inspiration (wicked witches included!).

To achieve the cat face paint look, find a comfortable place to work and cover surfaces in case of slips or spillages. Water-based face paint is best as they come off easily with soap and water, so no sore faces when the fun's over! Try Snazaroo's Rainbow Face Painting Kit which has all the colours you'll need for our cat face paint and plenty more fun party designs, from snazaroo.com.

Face paint is safe to use on most skin types, but always do a patch test of the paint on the back of your child's hand. If there is no reaction in an hour or so it should be safe to use.

1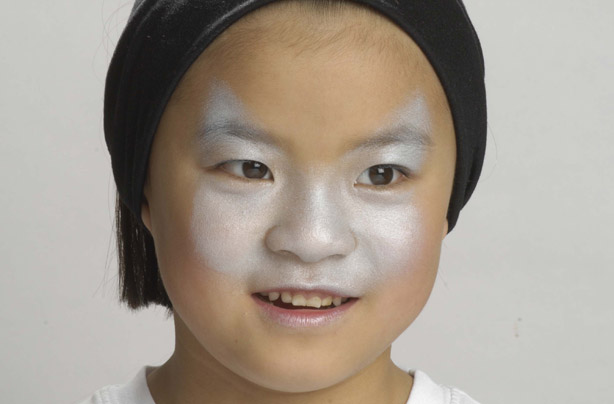 Step 1
Take a sponge and create a white base that extends out above the eyes and down to the top of the mouth.
2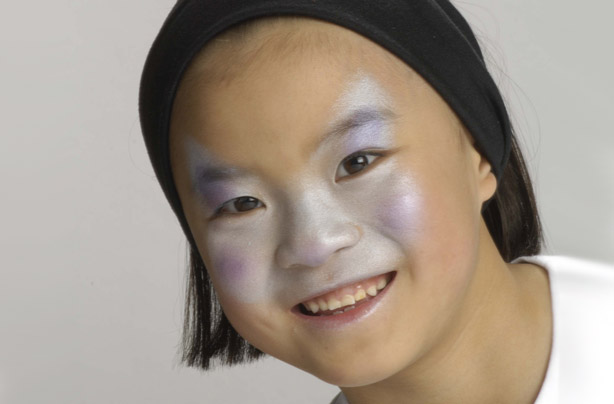 Step 2
Use the sponge to add a highlight colour – pink, purple or green all work well – across the eyes and the cheek
3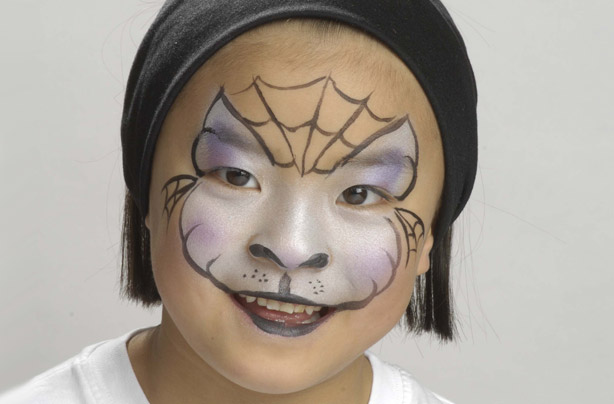 Step 3
Using a brush and some black paint, outline the edge of the base colour, add some whiskers and colour the lips and the tip of the nose. Finally, add some sparkle with a little glitterdust or glitter gel.

4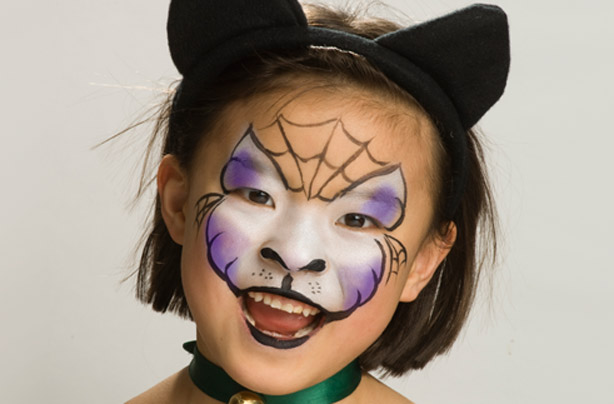 Step 4
And there you have it! For some added drama, try using a similar technique to create some claws on the back of their hands.
Where to next?
More Halloween face paint tutorials
Halloween games for kids
Spooky places to visit
Twists
If you're feeling clever, get your child to close their eyes and paint some cat's eyes onto their closed eyelids, taking care not to get any in their eyes. Use green for the iris and black to create a fine, slit-like pupil. Make sure they're completely dry before they open their eyes again - now when they blink, they'll have cat's eyes!

Your rating