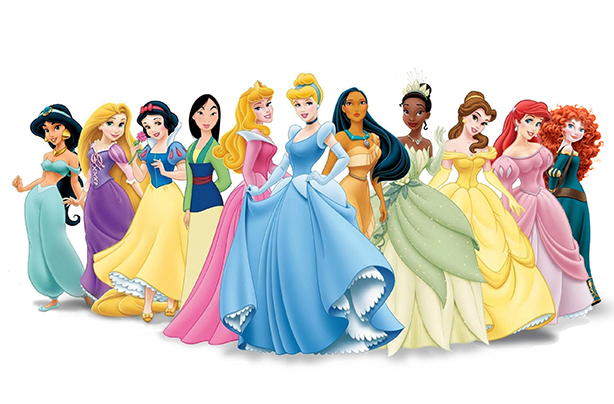 If you're a big Disney fan and are looking for baby name ideas, then look no further. We've rounded up the very best characters to call your little one after.
They'll be in good company, too, with plenty of celebrities joining the Disney baby name trend and calling their bundles of joy after princesses, princes and even the odd dinosaurs...
As mums everywhere will know, Disney's Frozen has been
quite
popular since its release in 2013. This caused a resurgence in the name Elsa, which was the 88th most popular baby name a year after the film's release in 2014 - with 243 babies being named after the ice queen.
More recently a survey by secret-sharing app Whisper revealed that the most popular Disney name for people to call their daughter was Sleeping Beauty's Aurora, with 35.5% of the vote, and Beauty and the Beast's Belle coming in a close second with 32.2% of the votes.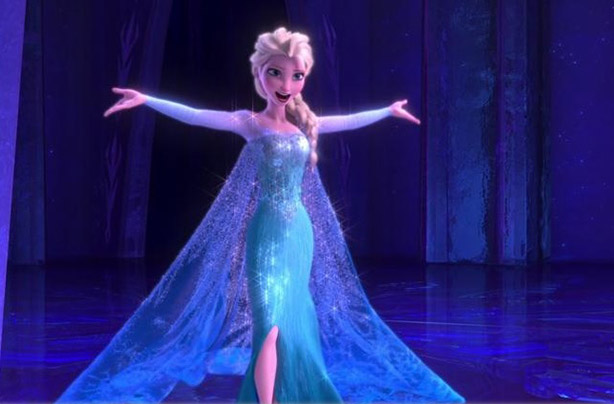 Elsa, a German name, has been popular since 2013 after the release of Disney's Frozen
And we're sure it's of no surprise to you that new parents want to name their little princesses after, well, a princess. Disney's Aurora, aka Sleeping Beauty, was the 7th most popular name in 2015 on baby naming site nameberry.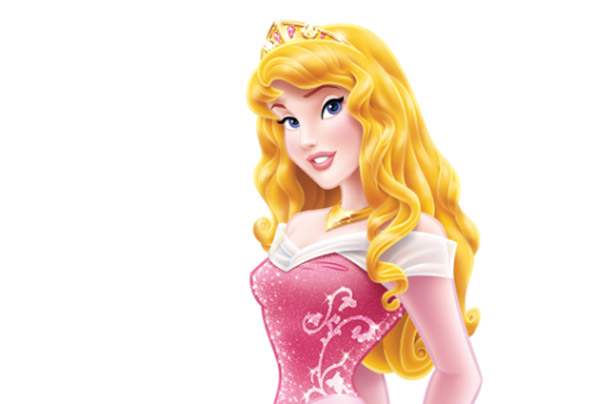 Perhaps parents hope that by naming their little one after Sleeping Beauty, they'll get a good night's sleep...
Here are some of our favourite Disney names for babies...
Popular Disney names
| | | | |
| --- | --- | --- | --- |
| BOYS | FILM | GIRLS | FILM |
| Rex | Toy Story | Esmeralda | The Hunchback of Notre Dame |
| Buzz | Toy Story | Elsa | Frozen |
| Clayton | Tarzan | Aurora | Sleeping Beauty |
| Eric | The Little Mermaid | Belle | Beauty and the Beast |
| Christopher | Winnie The Pooh | Wendy | Peter Pan |
| Cody | The Rescuers | Nala | The Lion King |
| Gus | Cinderella | Cinderella | Cinderella |
| Hans | Frozen | Ariel | Little Mermaid |
| Max | Little Mermaid | Flora | Sleeping Beauty |
Celebrity Disney baby names
Celebs-a-plenty have been known to honour the work of Disney by calling their little one after some of the most popular characters. We love these
celebrity baby names
!
Eva Mendes and Ryan Gosling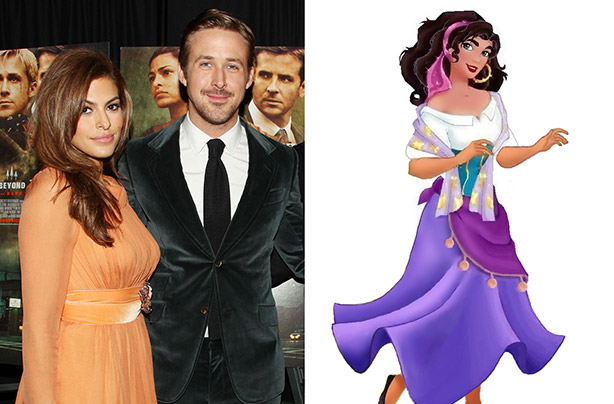 Hollywood couple Eva Mendes and Ryan Gosling named their baby girl Esmerelda in 2014
In 2014 Eva Mendes and Ryan Gosling called their daughter Esmerelda. Yes, Esmerelda - the flirtatious French street dancer from the Disney film The Hunchback of Notre Dame.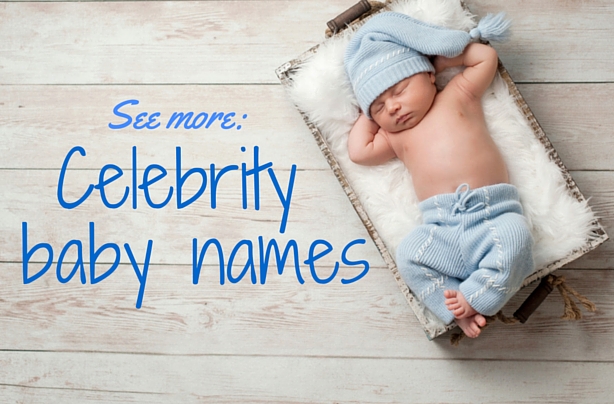 Although it looks like they weren't the only ones. Esmerelda ranked 3,536 in the top baby names for girls in 2013. Now, we're not entirely convinced that the animated character is the inspiration behind Ryan and Eva's choice, and it's probably just more likely that Eva, whose parents are Spanish, liked the popular Hispanic name meaning Emerald...
Jesse Wood and Fearne Cotton
Rex was the name choice for newlyweds Jesse Wood and Fearne Cotton.
And what about the boys? Well, huge animated trilogy, Toy Story, the tale where toys come to life, has certainly worked it's way into the popular baby name charts.
And could Rex the dinosaur have had something to do with Fearne Cotton and Jesse Wood's choice of baby name for their three-year-old son?
Tom Fletcher and Giovanna Falcone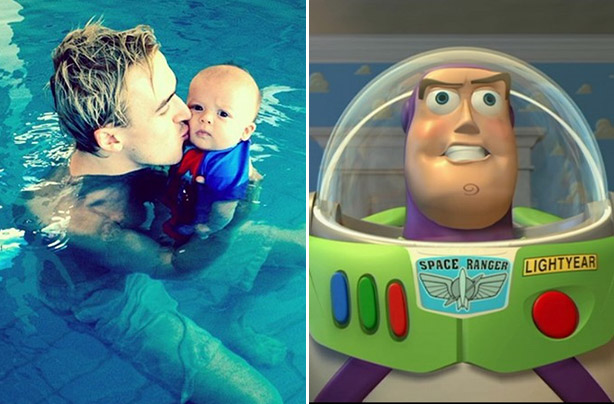 Buzz Fletcher and Buzz Lightyear: Can you see the resemblence?
Even Buzz Lightyear has found his way into the baby names of the rich and famous. Tom Fletcher welcomed his first son Buzz in March 2014.
Continued below...
Halle Berry
And remember Nala, the fierce lioness in Disney's the Lion King? Halle Berry named her first child Nahla in 2008, which ranked the 1,177th most popular girls name in 2013.