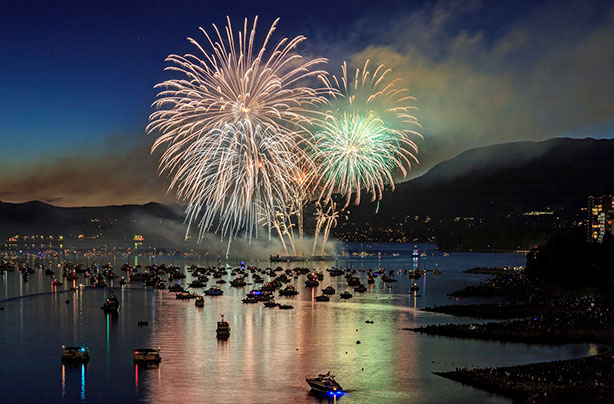 Get your sparklers and glow sticks at the ready, it's time to get Bonfire Night off with a bang at one of our wonderful Welsh firework displays.
Cardiff fireworks 2016
This event will host an amazing display of pyrotechnics, a beast of a bonfire as well as funfair rides, live entertainment from Capital FM, food stalls and many other family attractions.
When?
Saturday 5th November, gates from 4.30pm, children's fireworks from 5.45pm and main fireworks from 7pm
Where?
Cooper's Field, Cardiff, CF10 3RB
How much?
Adults £10, children £5, families £25 for up to two adults and three children
More info:
ticketlineuk.com
Caerphilly Castle fireworks 2016
This annual fireworks event organised by Caerphilly Town Council promises a spectacular sight. With the majestic Caerphilly Castle as the backdrop this really is a display to remember.
When?
Saturday 5th November, fireworks at 7pm
Where?
Crescent Road Caerphilly Caerphilly CF83 1AB Wales
How much?
Free
More info
:
your.caerphilly.gov.uk
Llandudno Fireworks 2016
See the Victorian seaside town lit up by the magic of fireworks.
When?
Saturday 5th November, 7.30pm
Where?
Promenade, North Shore, Llandudno, Conwy, LL30 2LP
How much?
Free
More info:
llandudno.gov.uk
Swansea fireworks 2016
Enjoy entertainment, fireworks at food at this annual celebration.
When?
Saturday 5th November, doors open at 5.30pm
Where?
St Helen's Ground, Swansea
How much?
£3-£6
More info:
swansea.gov.uk
Llangollen railway fireworks 2016
Treat the kids to a little something different this year and take them on this magical train journey. The old steam train will puff and pull its way past some of Wales' most beautiful countryside, coming back to Glyndyfrdwy station for an enchanting fireworks display. There will be a full bar service on board too!
When?
Saturday 5th November
Where?
Llangollen Railway, The Station, Abbey Road,Llangollen, Denbighshire, LL208SN
How much?
£16, this event sells out quickly so make sure to book tickets in advance
More info:
llangollen-railway.co.uk
Continued below...
Looking for fireworks in London, Scotland or the north of England? Find the best 2016 displays here!