Watch: Katie Piper plays Truth Or Dare
Our favourite celeb mum opens up about motherhood - and some of her darkest secrets - in our fun game of Truth or Dare
Katie Piper is one of those celebrities who really is as lovely as you think she will be.

With her upcoming wedding to fiancee Richard 'James' Sutton and her gorgeous daughter Belle keeping her busy, Katie found the time to chat with us about everything - from wedding plans to the real truth behind being a mum.

We even found time for a game of Truth or Dare! And it made us love her even more.

Talking about her hectic schedule, Katie revealed that although she feels guilty as a busy working mum, staying at home just isn't for her: 'I have turned down jobs to prioritise Belle, but overall, I think I'm setting her a good example of being a modern woman,' she says in our exclusive interview.

The star's honesty about being a mum is refreshing, and it started from the moment Belle was born!

'It was such a shock when we took Belle home,' she revealed in this month's issue of Essentials. 'I'd call my mum saying, 'What do I do? I haven't slept, I need to factor in ten minutes to clean my teeth.'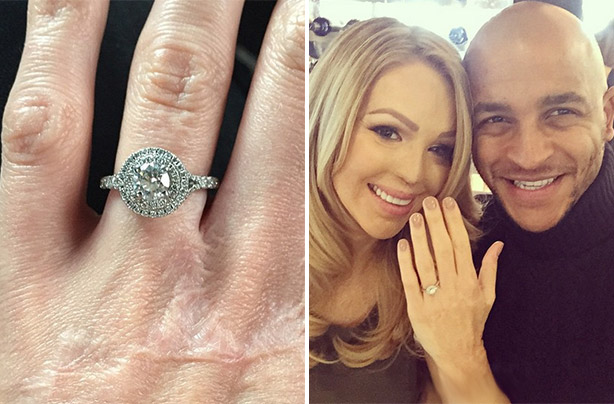 Katie and her fiancee James designed her beautiful ring together

And in case you were wondering how Katie looks that good so soon after having a baby, she revealed it hasn't exactly been plain sailing (phew!)

She said: 'It was really hard to get back into exercise after having a baby,' and that she found working out in her kitchen at home was the most effective way to lose the baby weight she'd gained (a stone in total).

It's so refreshing to know she didn't turn to a fad diet like so many other celebrities.


To find out more about Katie's upcoming wedding plans, the cute ways she spends time with her family and her exciting new project, pick up a copy of the April issue of Essentials magazine, out now.
Your rating