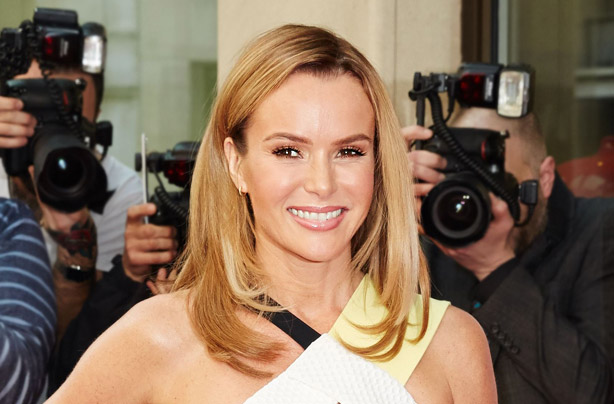 Continued below...
Have you ever thought how you'd react to the loss of a child?
Without having gone through it yourself, it's very hard to actually imagine what you would do in such a devastating situation. How on earth could you come out the other side as the same happy-go-lucky person that you once were? And how would you find the strength to go on?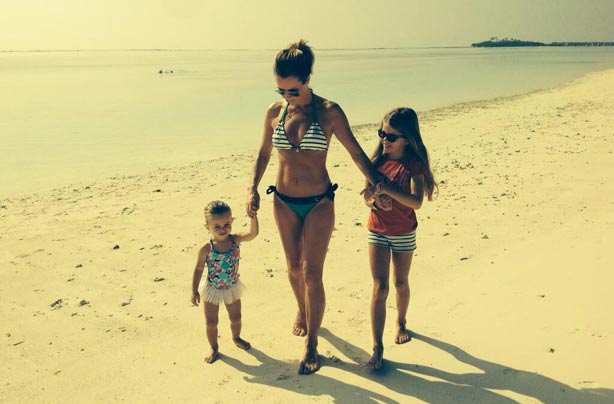 Amanda on holiday with her daughters Lexi and Hollie.
One such person who's walked down that path is 44-year-old Amanda Holden. Looking at her smiling brilliantly on the This Morning sofa, you may be forgiven for forgetting the trauma she's experienced in the last few years. After suffering a stillbirth while seven months pregnant with her second child, a baby boy named Theo, and severe complications with the birth of her third, Hollie, which nearly killed her, the star has spoken out about attending therapy sessions to help her cope.
The presenter, who's mum to Lexi, nine, and Hollie, three, was diagnosed with Post Traumatic Stress Syndrome (PTSS) and referred to a therapist to help her through the toughest time of her life.
Speaking to Good Housekeeping magazine, she said, 'My therapist told me I had no more tools or coping mechanism left. She was very good at giving me sentences to say to myself to make me stop panicking about my own mortality.
'I think you have none of these worries unless you've got children. If it had just been me and Chris and I'd died, it would have been awful for him but nowhere near as bad as a child losing their mother.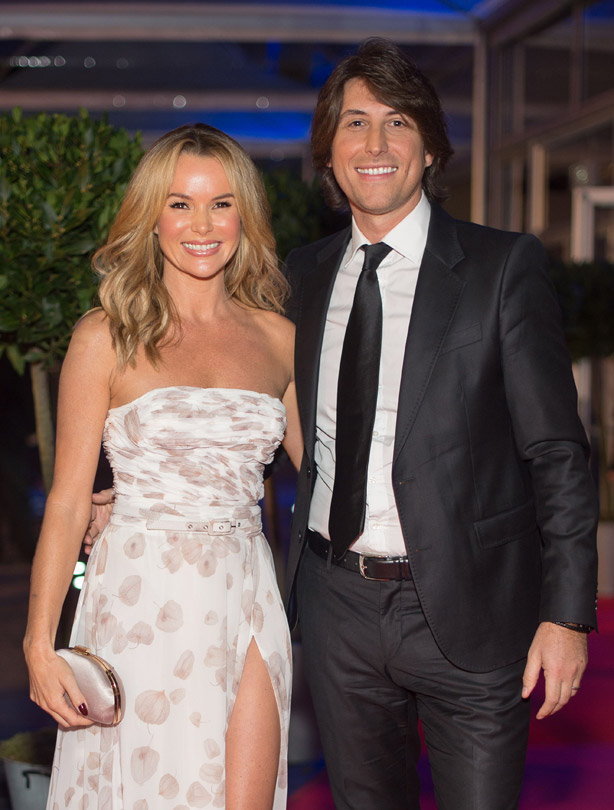 Amanda and her music producer husband, Chris Hughes, who married in 2008.
'It makes you suddenly think, I have to live. I've got to live, but I've got to try and live a good, happy life for me too and I think that's why I faced up to the fact that I needed to speak to somebody. It was a really good thing. I'm probably too open but I have no secrets.
Sadly for Amanda, the complications of Hollie's birth mean that she cannot have any more children. She said, 'I'm not allowed. I would be dead the next time. And I think Chris would say you can have them but you're not having them with me.'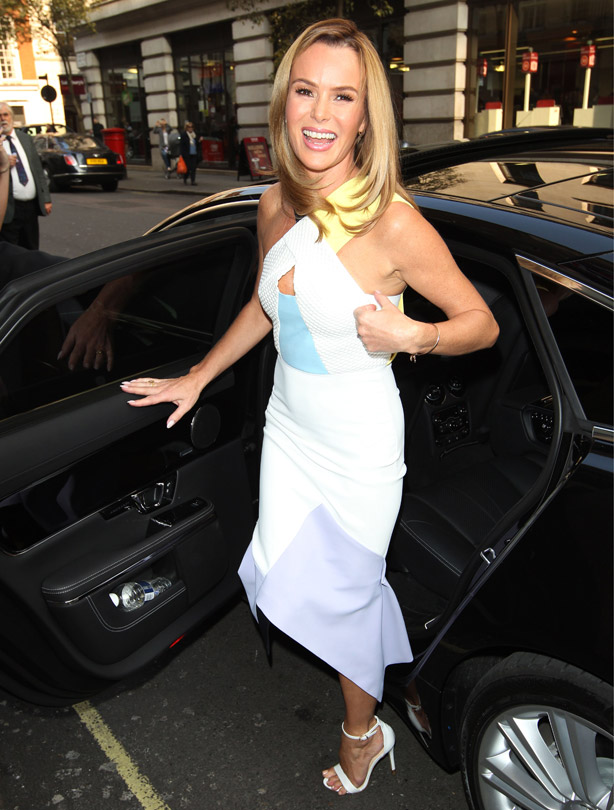 Amanda is currently starring as judge on her 9th series of Britian's Got Talent.

'I've got the two I'm supposed to have. I just had to complete my family to feel like I could be me.'
We've got to say, we salute you Amanda for speaking publicly about such a hard time in your life. And it's nice to see she's come out the other side stronger than ever!