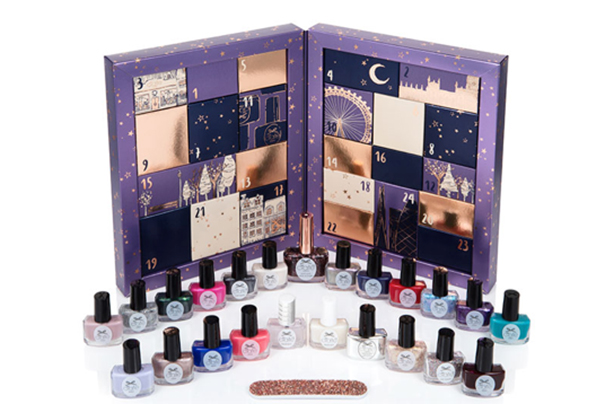 Tired of necking Cadbury chocolate squares every December morning?
The answer to this question is of course no, because who gets tired of chocolate, but we must admit that we do have days where we wish our advent calendar gift was a little more of a surprise.
Luckily, we're not the only ones that have felt this way, and over the past couple of years, more and more alternative advent calendars have sprung up for sale. And the array of fillers on offer is getting better and better each year!
From beauty products to booze, and toys to treats for pets, here are the best non-chocolate advent calendars for 2016 - to sit beside your chocolate one, obviously...
Beauty advent calendars
Lifestyle advent calendars
Toy advent calendars
Food & drink advent calendars
Beauty advent calendars
Look Fantastic 'Beauty Secret' Advent Calendar
£70 (worth £300), from
lookfantastic.com

Full of deluxe sample and full sizes from a range of well-loved and undiscovered brands, this is such a treat for any beauty fanatic. Last year's calendar sold out in a flash, so get yours now before it's too late!
Dirty Works Beauty Calender
Was £15, now £10 from
Sainsbury's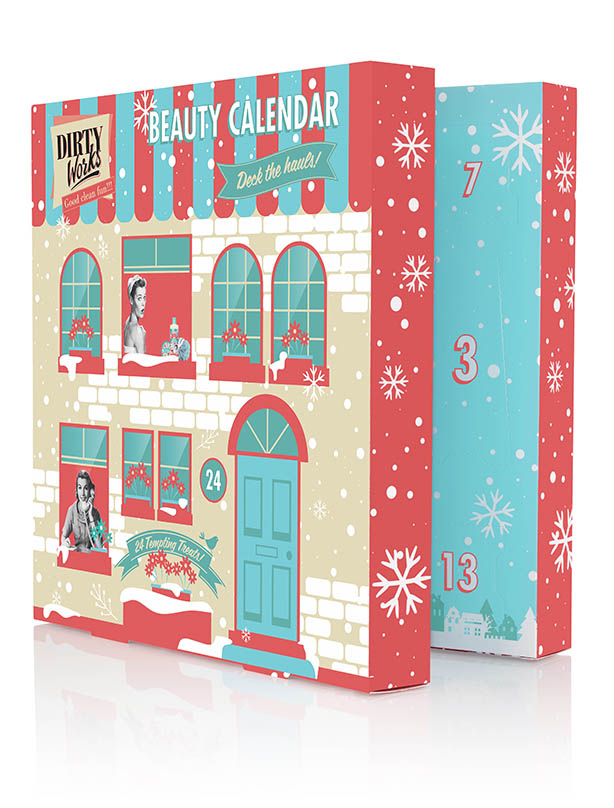 Behind each of these 24 doors is a mini pampering treat, perfect for enriching dried-out winter skin or giving yourself an at-home spa treatment! At £10, it's such a steal as well.
Ciaté Mini Mani Month Advent Calendar
£50, from
lookfantastic.com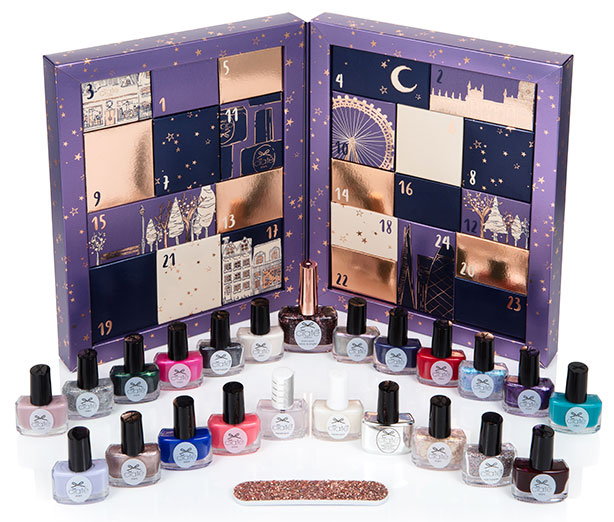 Ciaté is known for their amazing colour range and notable longevity on your nails. This pricey but worthwhile investment calendar is a great way to build a solid collection of shades without the leg work - and we'll definitely be sporting the sparkly ones to our Xmas party.
The Body Shop 24 Happy Days Advent Calendars
£60-£99 (worth £106-187), from
The Body Shop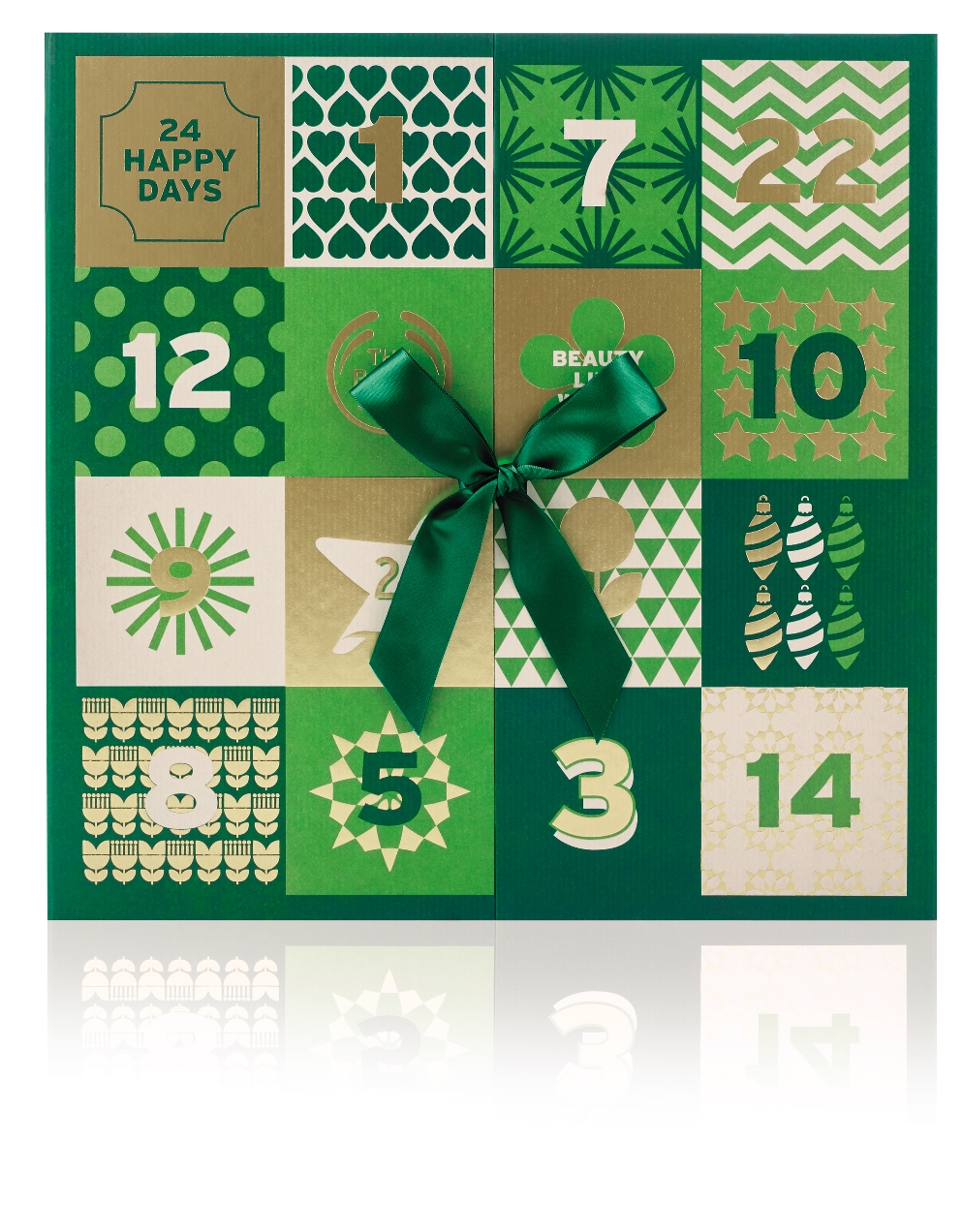 We're used to finding Body Shop gift sets under the tree, but we'll totally take some early mini presents along the way, please and thank you Santa. Said to be the creators of the first ever beauty advent calendar, The Body Shop are celebrating their 40th birthday with not one, but three calendars! Ranging from standard, to deluxe, to ultimate, all three are fully of delightful goodies including make-up, body scrubs and butters, skincare and nail care.
Bomb Cosmetics Advent Calendar
£19.99, from
bombcosmetics.co.uk
and
Amazon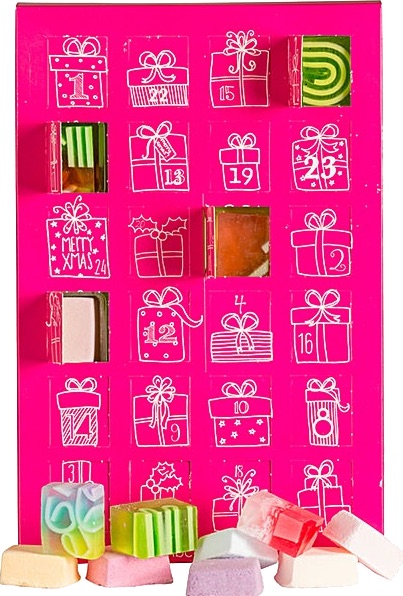 Full of little soaps and bath bombs with so many delicious scents to choose from, this calendar is perfect for a pampering soak. With a different bath product to choose from for every day leading up to Christmas, you'll be surprised with every door!
Wilko Kiss Advent Calendar
£5, from
Wilko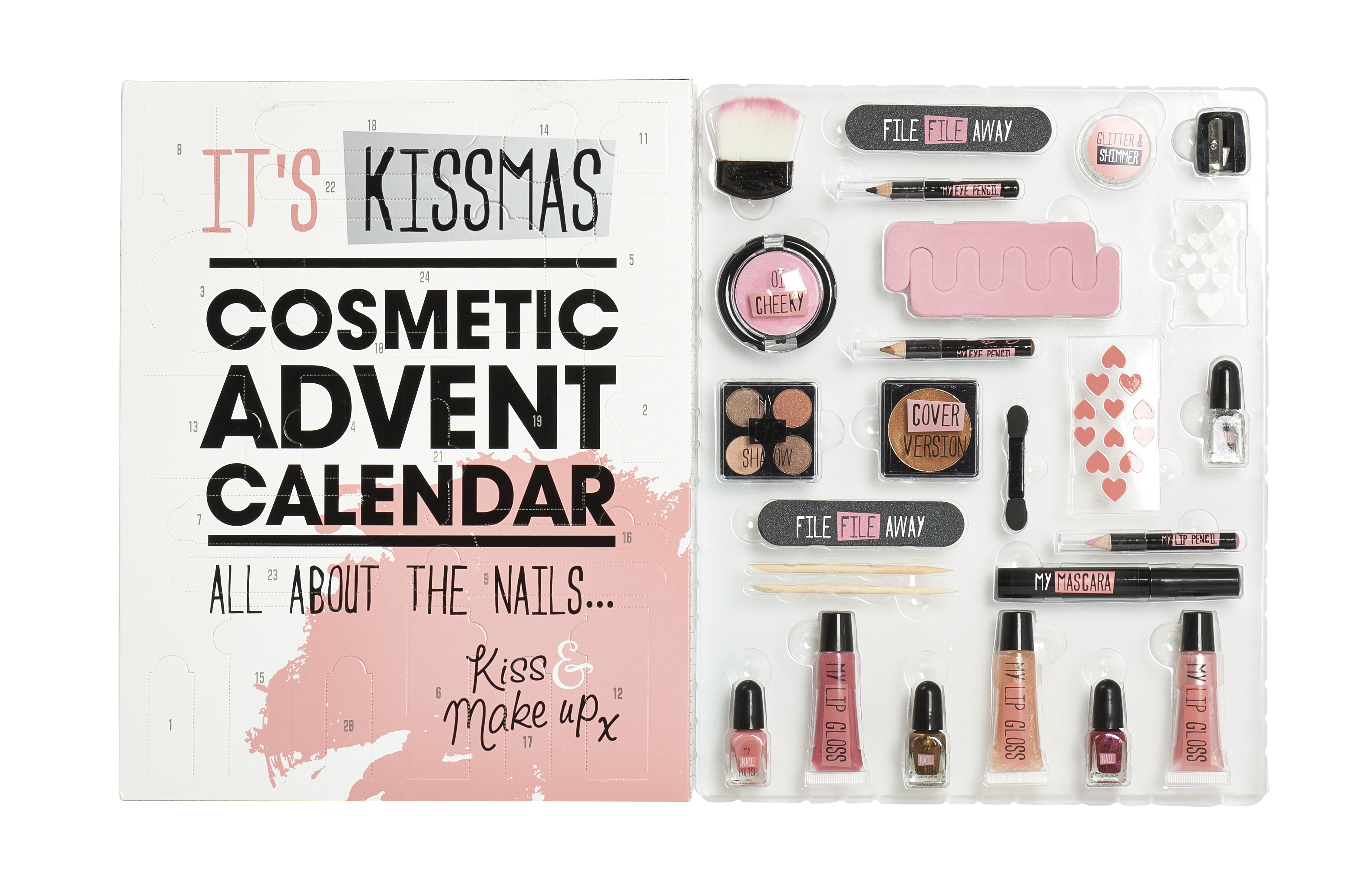 If your budget doesn't quite stretch to Ciatè, you can get this purse-friendly alternative from Wilko, which is filled with a selection of equally lovely cosmetic bits.
Lush 12 Days of Christmas Gift Set
£52.95, in stores now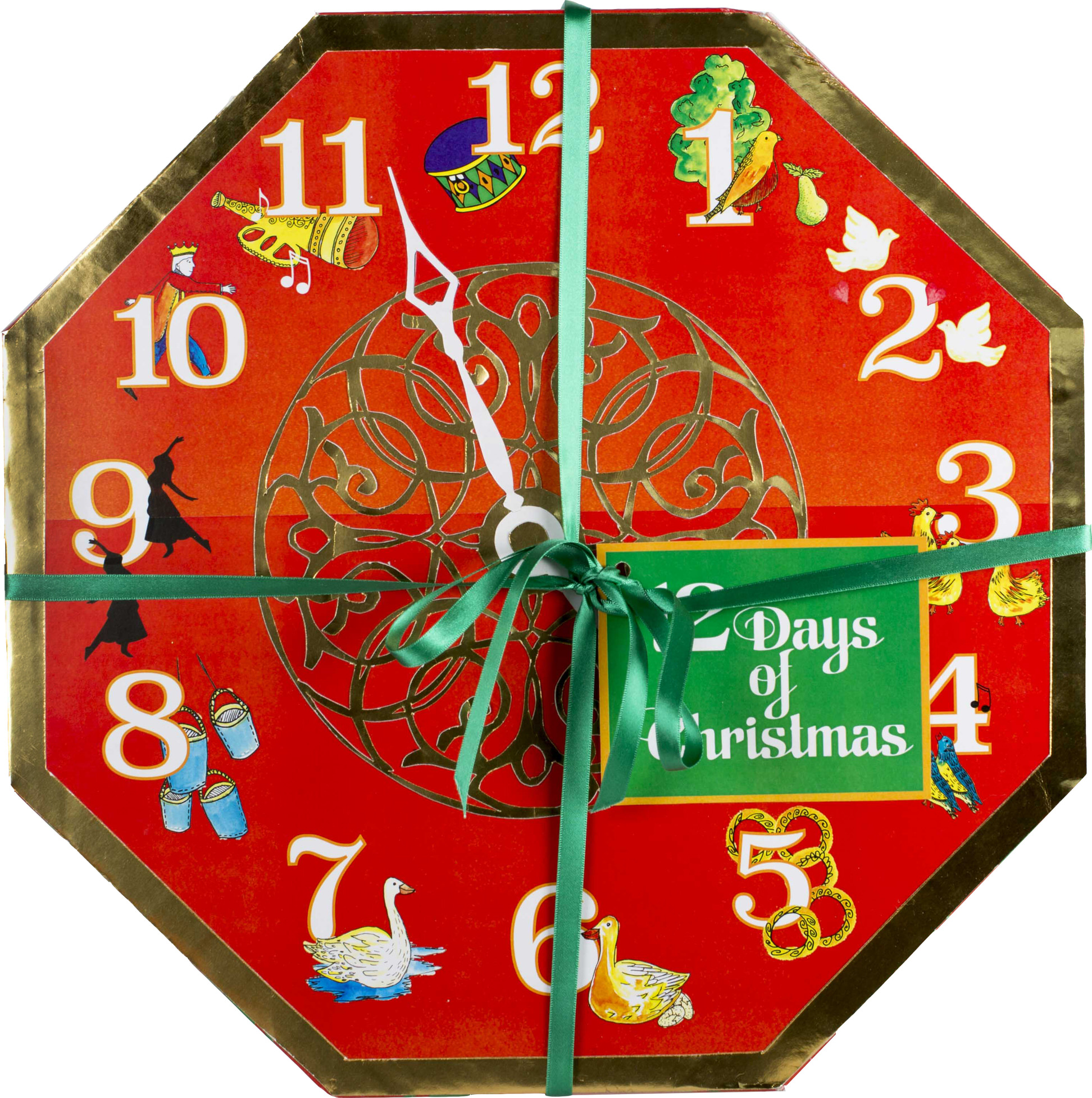 Lush is making this year old school, offering a 12-day gift set instead of the standard 25-day calendars. So you'll have to hold off until December 13th to start opening this baby up, where gorgeously-scented treats are awaiting you. Butterbear bath bombs, Candy Mountain bubble bars, Snow Angel bath melts, and their lavender Sleepy body lotion... a mix of new and classic products, this is perfect for anyone who wants to smell lush. Pun intended. *locks the bathroom door for the entirety of December*
Decléor Advent Calendar
£60 (worth £180) from
Decléor
and
Amazon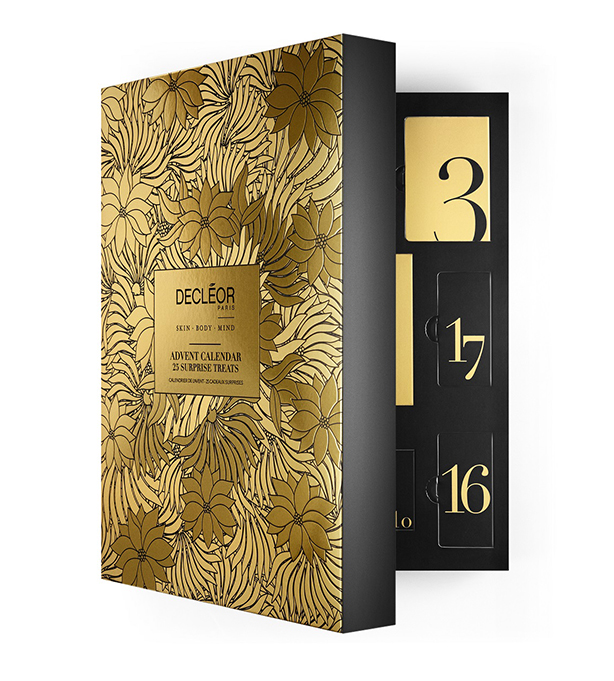 Boasting the brand's cult favourites in miniature form, as well as two full sized creams, this calendar is perfect for those who've loved the brand for a while, or those who are curious to try the luxe brand. Having mini version of products is always a plus, as you get to try them out before investing in the full-sized one. From dry oils, night balms, radiance masks and a body exfoliator, there's a whole range of products to cater to every skincare need.
Benefit Girl Rock O'Clock Calendar
£34.50, from
Benefit
and
Debenhams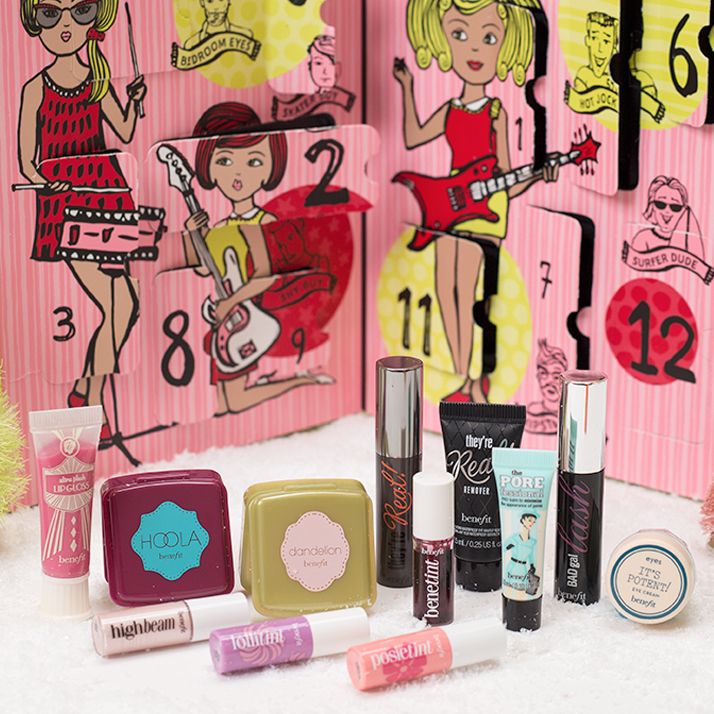 This is an absolute must for the Benefit-lover in your life. Packed with the cult-favourite brand's bestsellers - including They're Real! mascara, Hoola bronzer and the POREfessional primer - it's the perfect way to lead up to Christmas.
No7 Bright Lights Big City Advent Calendar
£39 (worth £159), from
Boots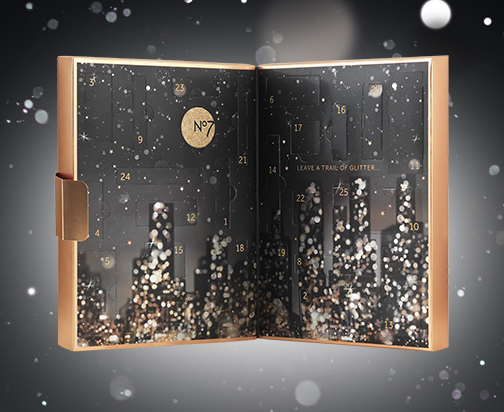 Inspired by the city skyline, this dazzling calendar is packed full of skincare and beauty products, and is worth three times what you pay for! If you're loving the look of it, hurry to the
waiting list
- there's currently already over 75,000 people wanting to get their hands on it...
Charlotte's World of Legendary Parties Advent Calendar
£150, from
Charlotte Tilbury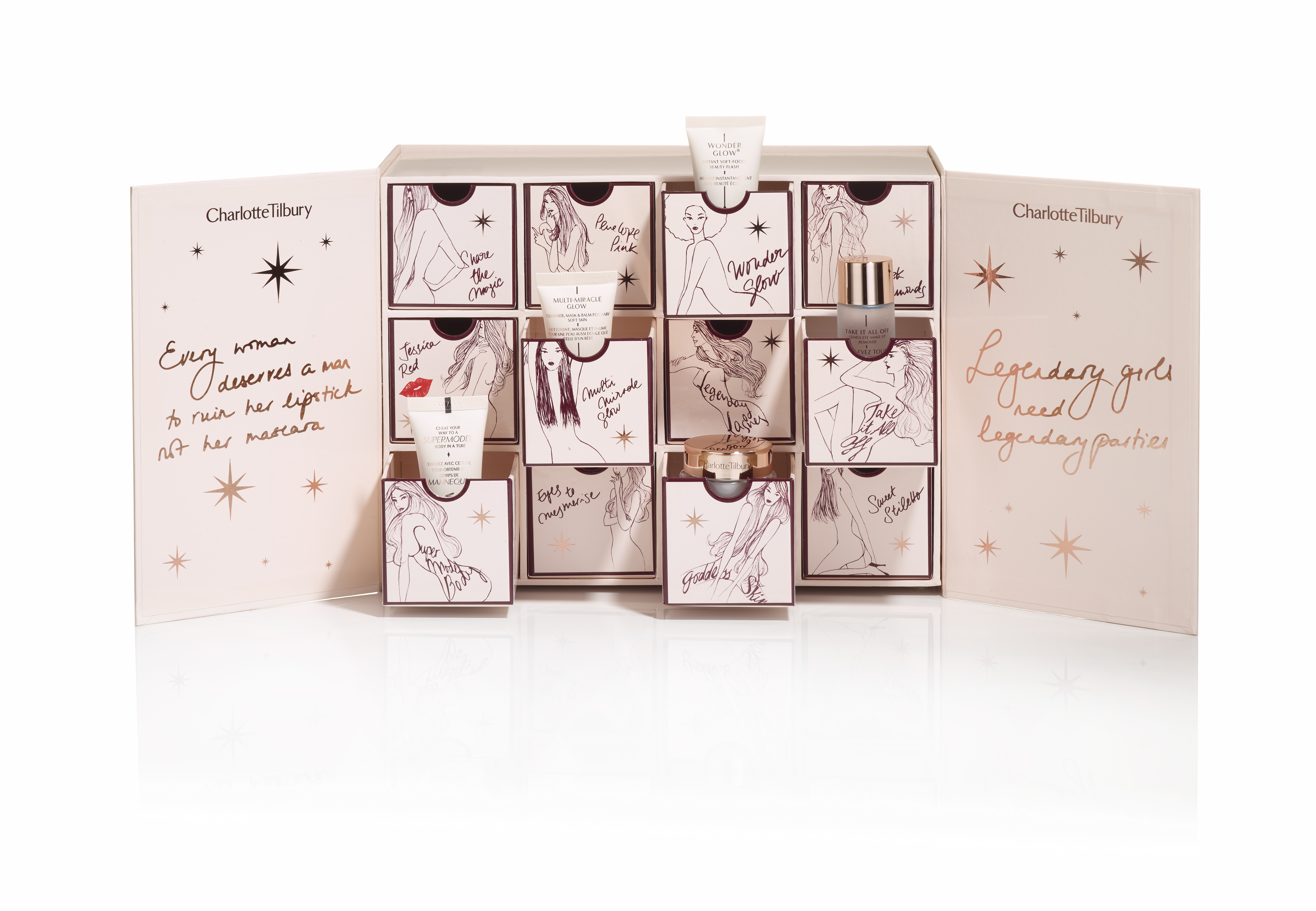 This calendar is the ultimate treat, whether it's a gift to yourself or for someone very lucky! The theme revolves around parties, and this glamorous beauty cabinet boasts a range of Charlotte's best-loved products such as her Magic Cream, mascara, K.I.S.S.I.N.G. lipstick, and many more!
Clarins Advent Calendar
£95, from
Boots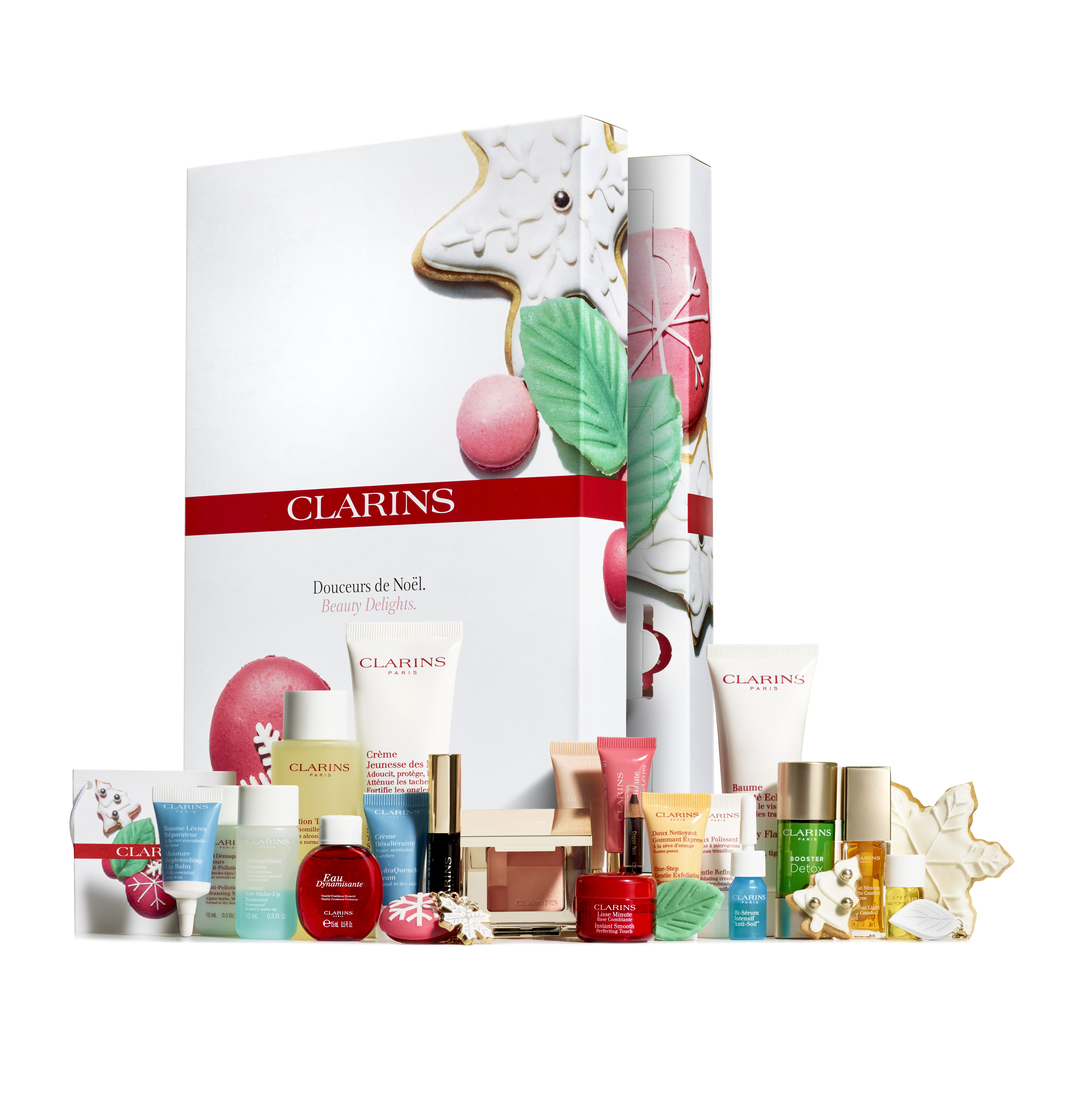 Packed full of loved products from skincare powerhouse Clarins, this range of full-size and miniature beauty treats is the perfect gift that keeps on giving! Serums, moisturisers, blush, nail polish, and many more!
Lifestyle advent calendars
Yankee Candle Advent Calendar
£24.99, from
Yankee Candle
and
Amazon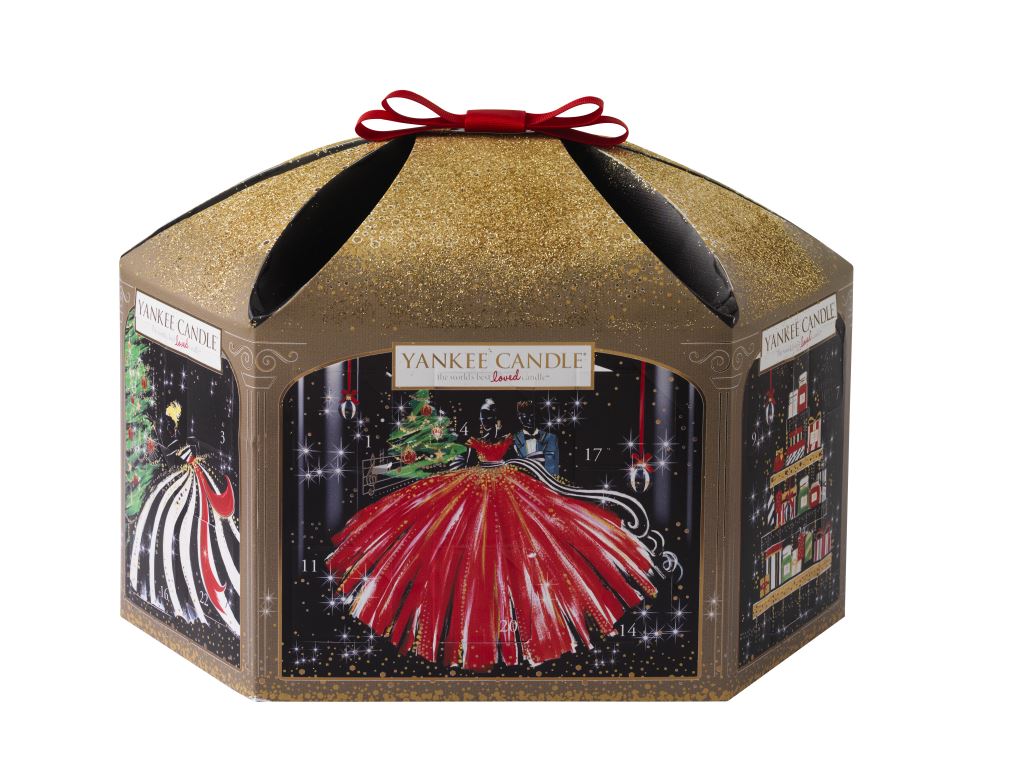 You can smell how good this calendar is before you even open the first door! Yankee's yummy candles will light up each day of the advent with their amazing scents including Christmas Memories, Winter Glow, Christmas Cookie and Bundle Up. Perfect for creating that warm and snuggly Christmas atmosphere!
Oliver Bonas The Nutcracker Jewellery Advent Calendar
£20, from
Oliver Bonas
Now here's something we've not seen before - a jewellery advent calendar! You collect a new charm behind every door, until you're left with a gorgeous gold bracelet. It's a steal at £20, as well.
Beacon Vision Book Advent Calendar
£5 plus P+P, from
beaconvision.org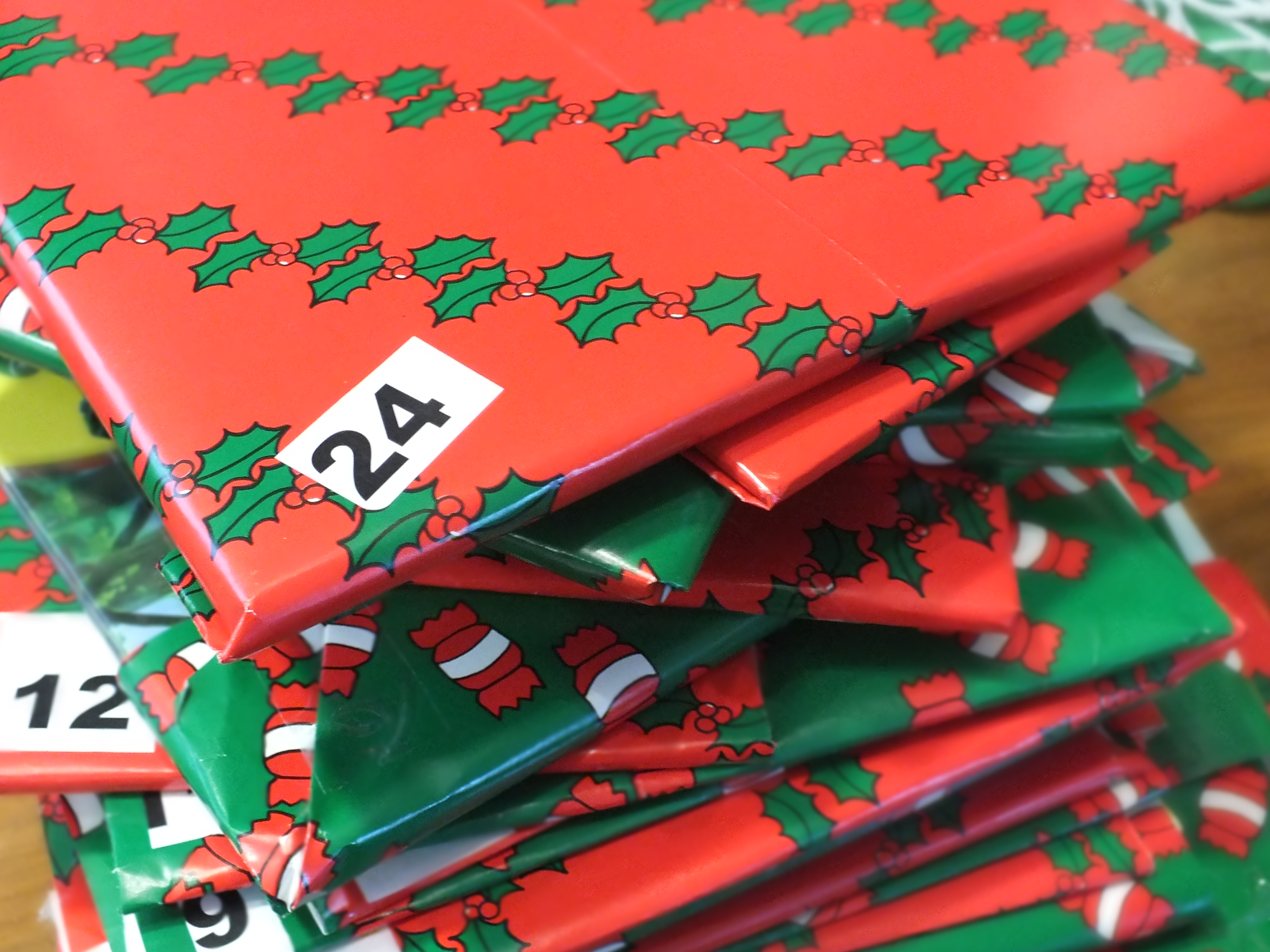 Beacon Vision have found a way to make money for a wonderful cause, by making and selling book advent calendars for kids. Older and younger children will receive 24 individually wrapped books appropriate for their age to open every day, so this is a creative and educational gift, as well as one that gives back.
Toy advent calendars
Barbie Fabulous Festive Advent Calendar
£15 from
Selfridges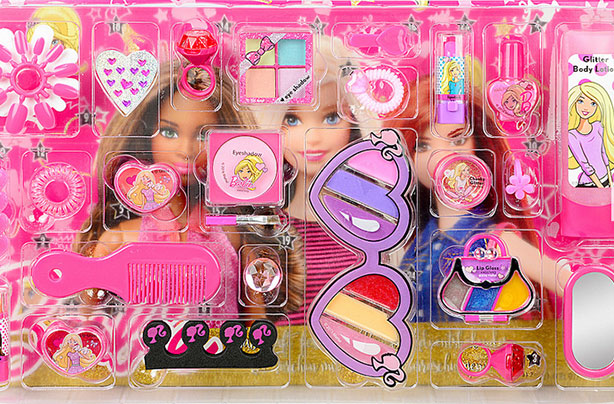 This Barbie advent calendar is perfect for the glam little lady in your life. It's packed full of beautifying treats including nail polish, a glitter pot and even accessories like a ring and hair band, all with some special Barbie magic sprinkled on top.
Lego Advent Calendars
£18 (Friends) and £24.95 (Star Wars), from
John Lewis
and
Amazon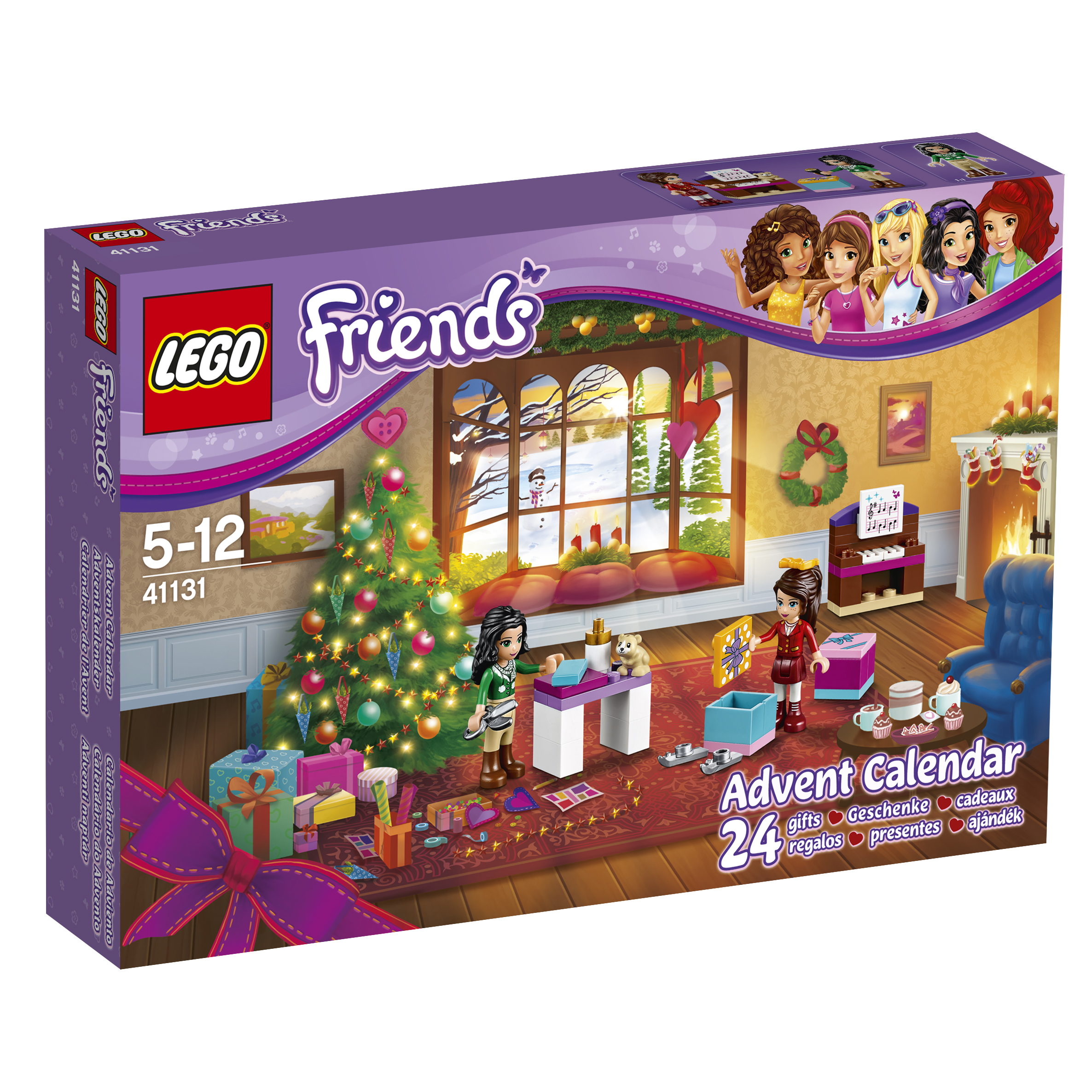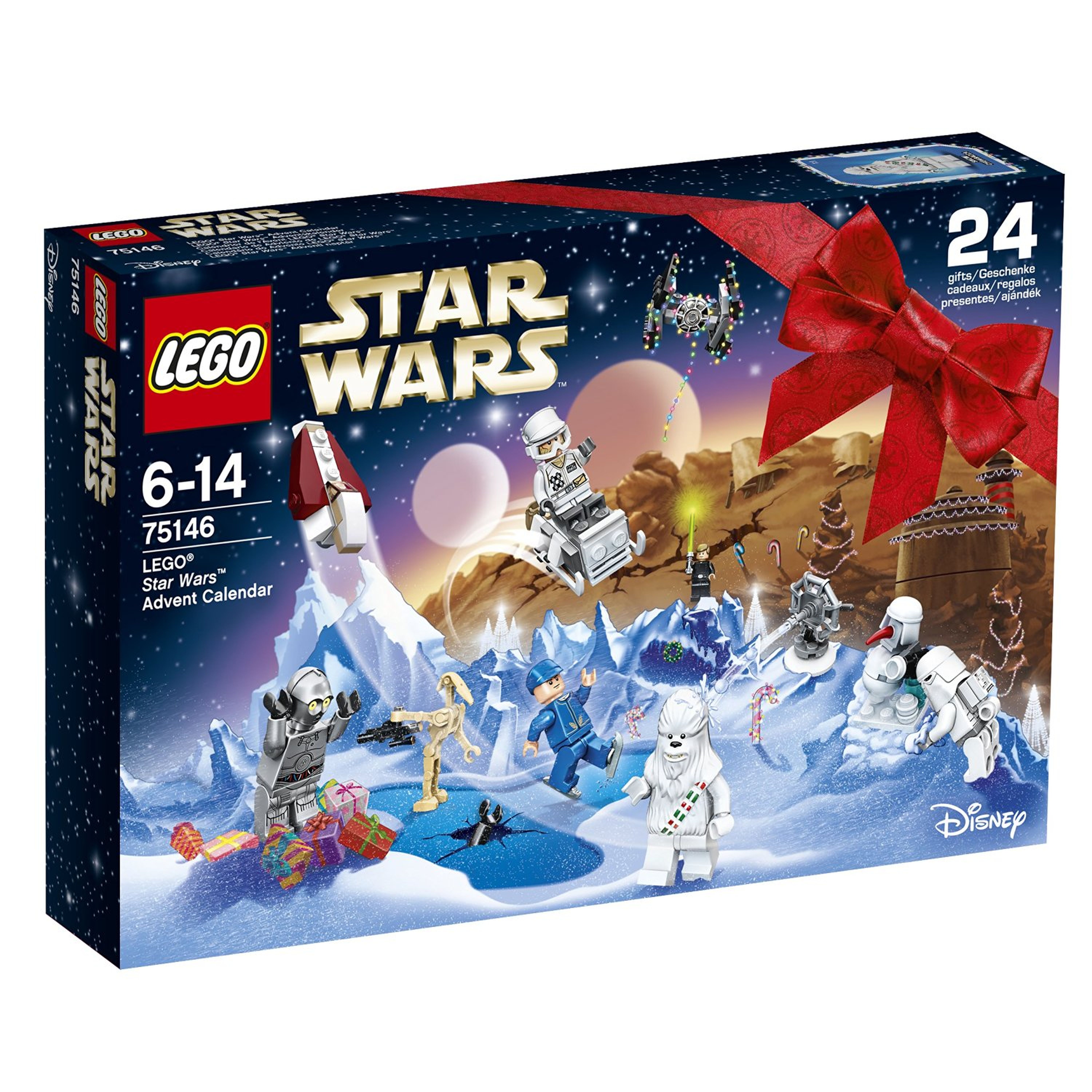 Lego's range of advent calendars have the novel build-as-you-go element, which makes door number 25 the most exciting for all the right reasons, as you get your finishing touch! Once Christmas is over, you can keep the pieces for use in the massive tub of bricks we all have in the cupboard, so it's the gift that keeps on giving.
Smiggle Advent Calendar
£28, from
Smiggle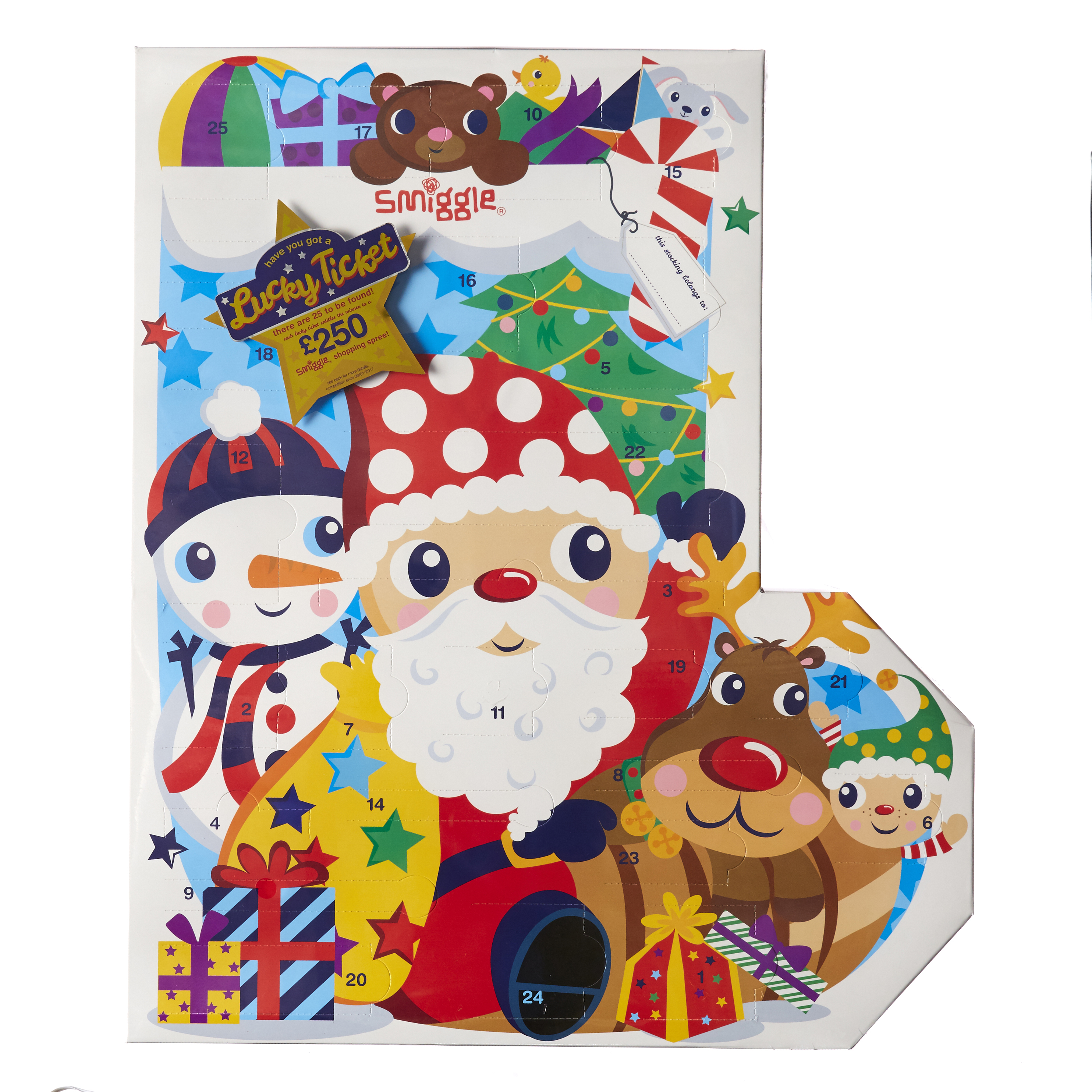 Full of fun stationary like erasers, toys and pens, as well as the chance to find a golden ticket inside which is equivalent to a £250 Smiggle voucher! Imagine all of the pens one could buy...
Playmobil Advent Calendar
£19.99, from
playmobil.co.uk
This cute little set reveals a new surprise toy behind every door - by Christmas day, your little one will have a complete Christmas farmyard set, complete with a farmer Santa!
Hama Advent Calendar
£16.99, from
Amazon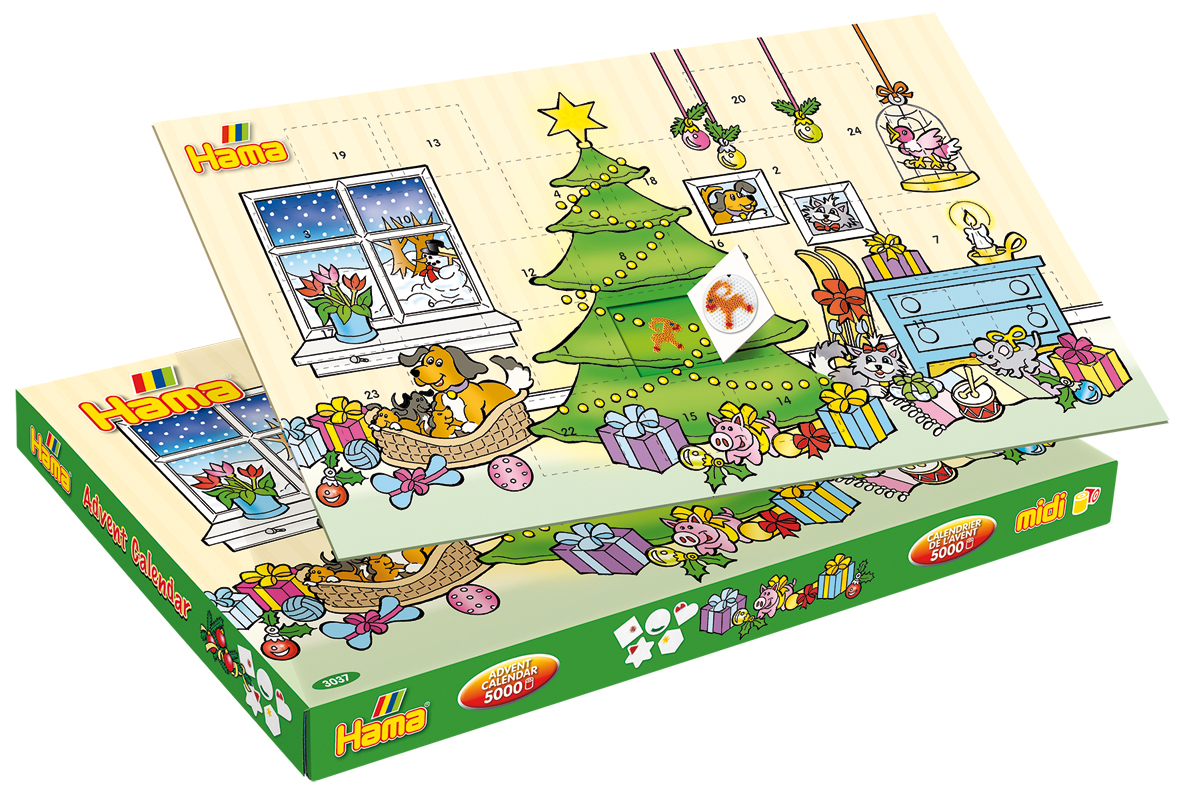 The popular craft toy now offers a complete advent set, with all of the beads to create a different design for each day leading up to Christmas!
Play-Doh Advent Calendar
£12.95, from
Amazon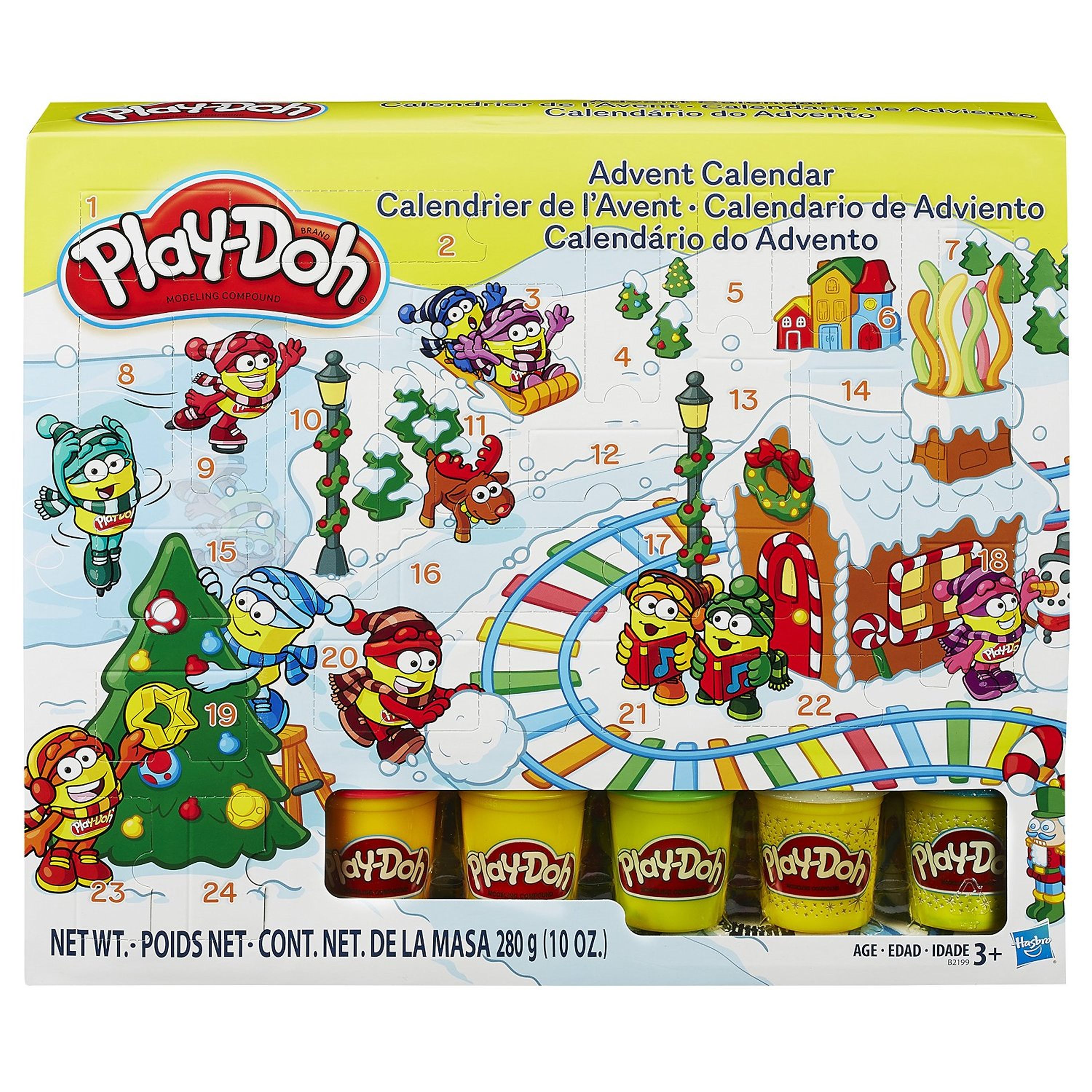 If you know a little one who loves Play-Doh, then why not let them get creative with a surprise behind each of its 24 secret doors? It includes five Play-Doh cans plus two Sparkle cans for some Christmas dazzle.
Food & Drink
Wine Advent Calendar
£69.99, available to pre-order from
Sendagift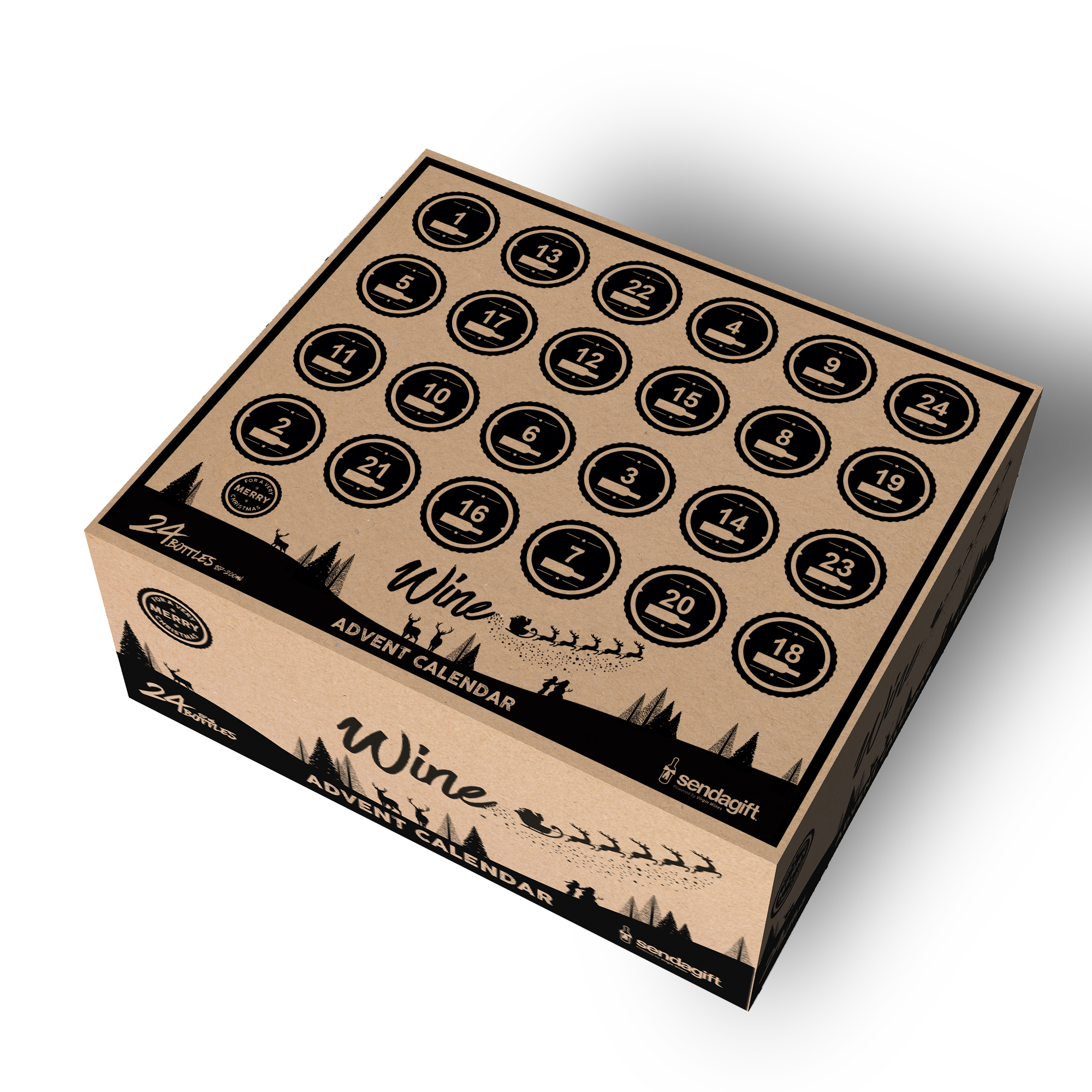 Finally. This is all we've ever wanted for Christmas. Sendagift's Wine Advent Calendar is the perfect excuse to have 24 half bottles of wine ready to go - your December is going to be a lot happier if you invest in this little beauty.
Biscuiteers Circus Advent Box and Calendar
£48 and £55 respectively and £99 together, from
Biscuiteers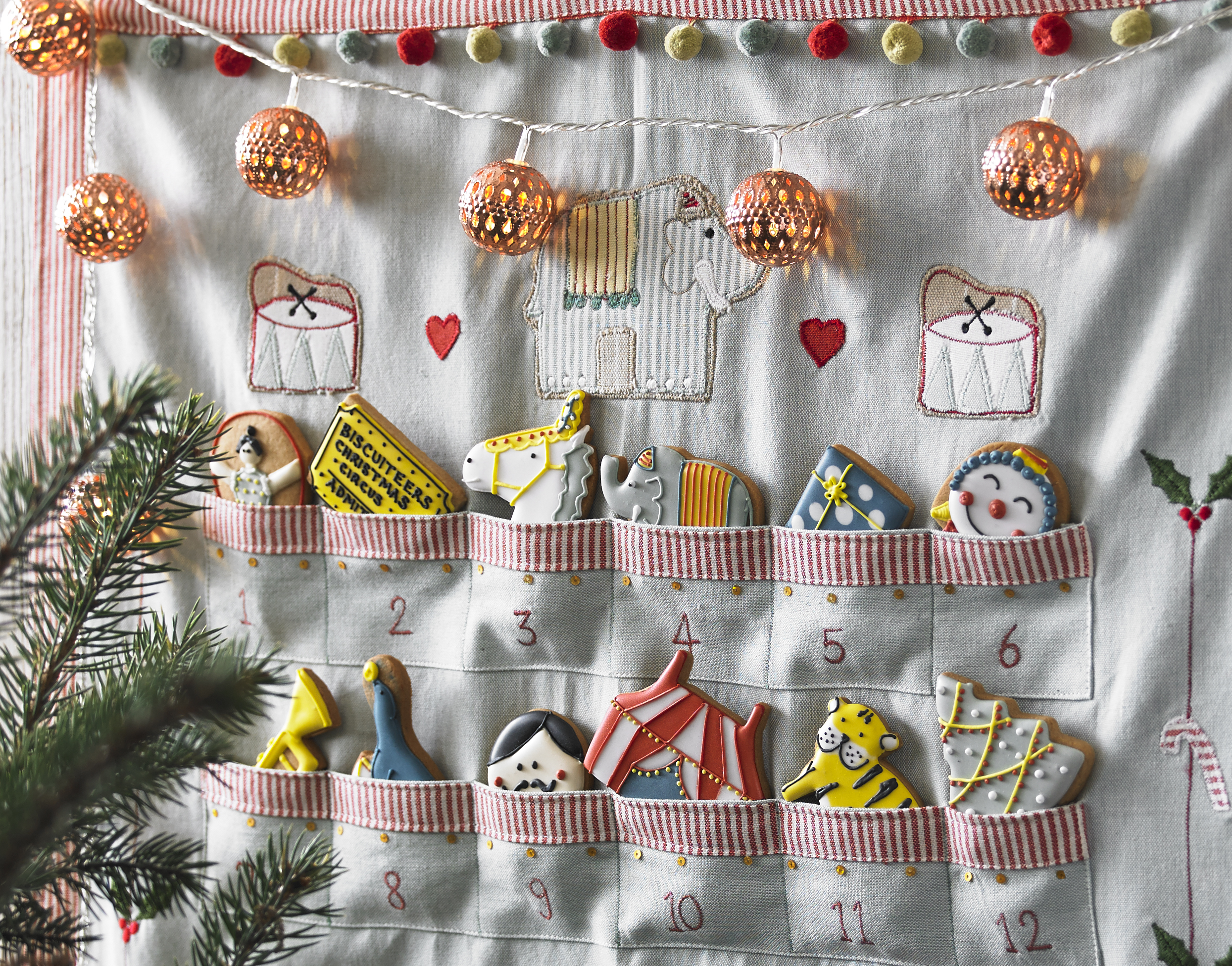 This collection of Circus-themed iced biscuits are almost too beautiful to eat. They arrive in a limited edition, hand-illustrated tin, and include circus favourites like a decorated elephant, dancing poodle, a ringmaster's top hat and a cute 'Admit One' ticket. The matching re-usable cloth calendar is gorgeous as well!
The Gin Foundry Ginvent Advent Calendar
£124.95, from
Amazon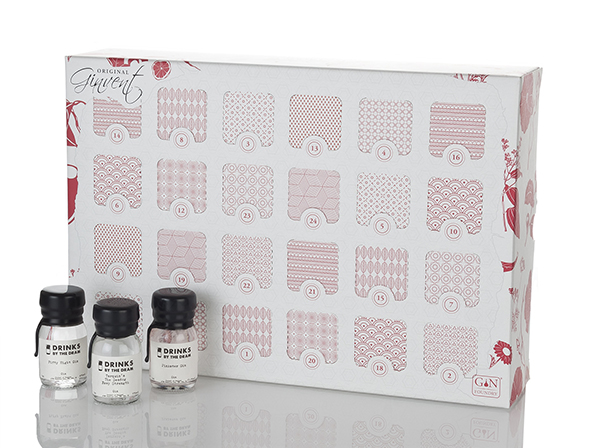 Gin. Advent. Calendar. We'll repeat that, shall we? It's a GIN ADVENT CALENDAR! Yes, there is a pretty hefty price tag attached, but these are truly special, artisanal little 30ml bottles of booze - with new flavour editions like tonka and vanilla, and smoked and salted. There's even one which changes colour from blue to pink when it's mixed with tonic!
Drinks by the Dram Whisky Advent Calendar
£149.95, from
Amazon
and
Masters of Malt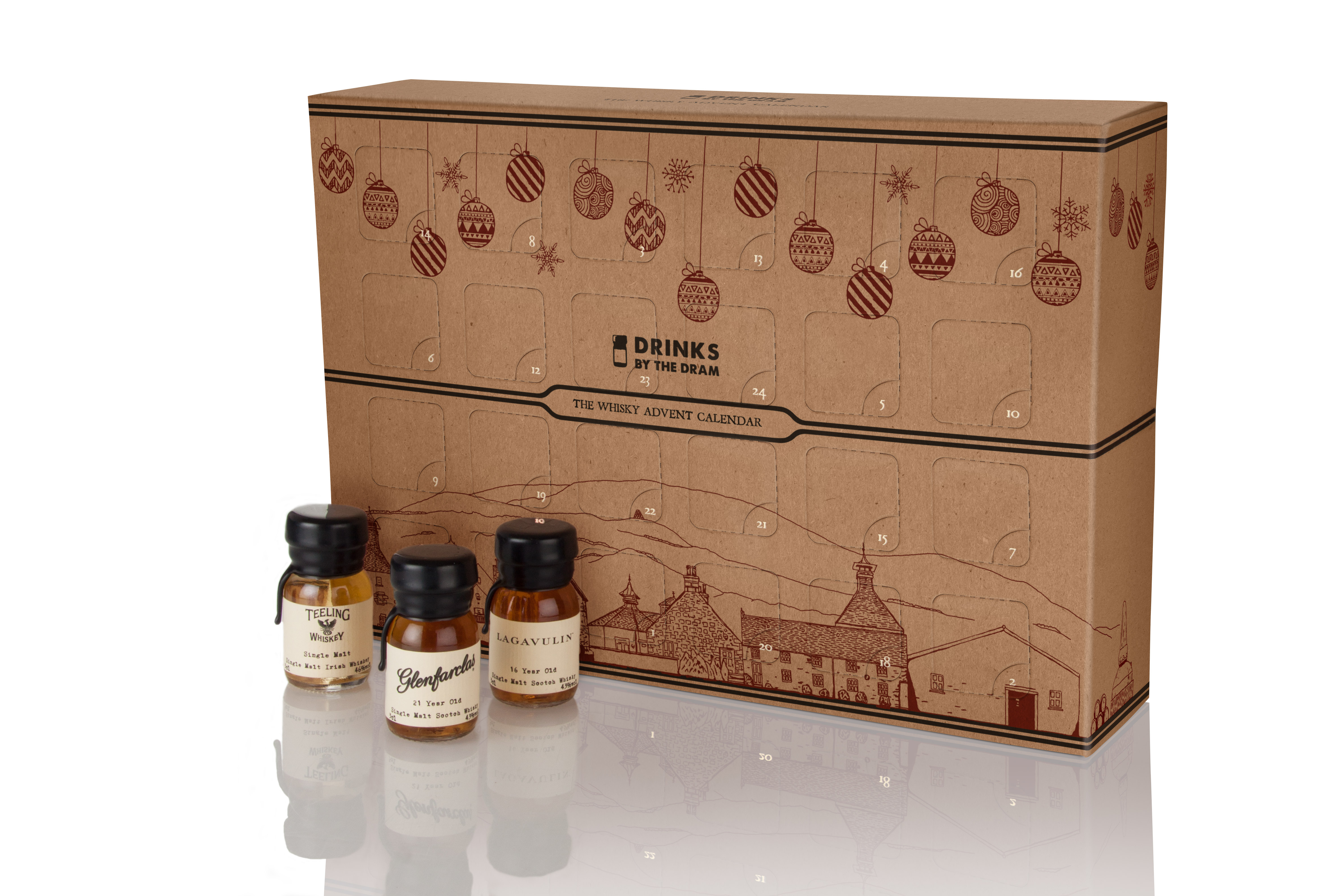 Whisky lovers, this one is most definitely for you. Featuring 24 mini bottles of fine whisky, from single malt, 21 years aged, American, Japanese, Irish and Scotch, this calendar is sure to please the whisky aficionado in your life.
Etsy Tea Advent Calendar
£19.80, from
Etsy
You know what you need during the busy Christmas period? A nice cup of tea and a sit down - or 24 of them, to be precise. We're big fans of this sweet illustrated packaging, and they taste as good as they look.
Good Boy Dog Advent Calendar
£3.50, from
Amazon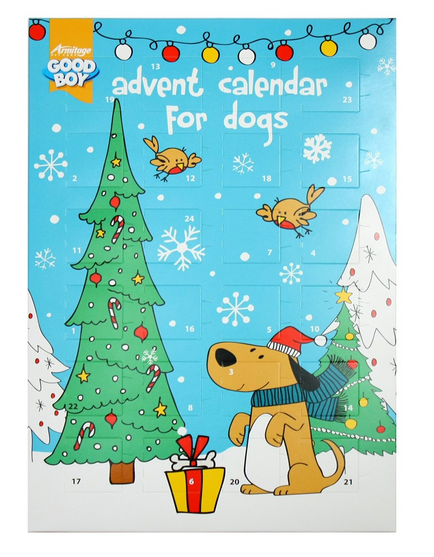 Well, you wouldn't want Fido to miss out on all the fun, would you? There's 24 chocolate-style treats for your pampered pooch to crunch through - just don't forget to get them a proper present for day 25! There's also one for cats by the same company, so no furry friends will feel left out!
Lakrids Liquorice Advent Calendar
£34.95, from
Lakrids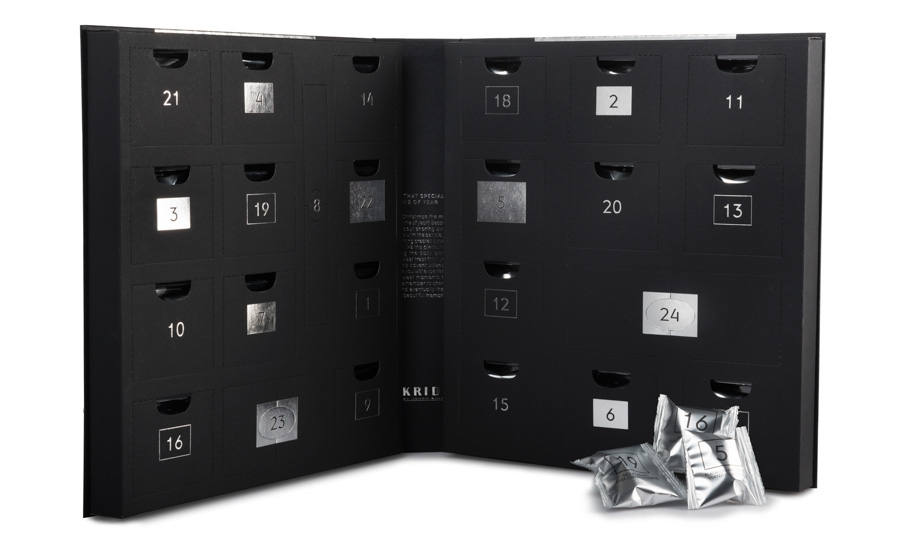 Liquorice lovers - this one is most definitely for you! This calendar is full of 'Little Black Treats' crafted by one of the best liquorice makers in Denmark, with different flavour combinations of coffee, fruit, and chocolate.
Haribo Advent Calendar
£7, from
Amazon
or
Ocado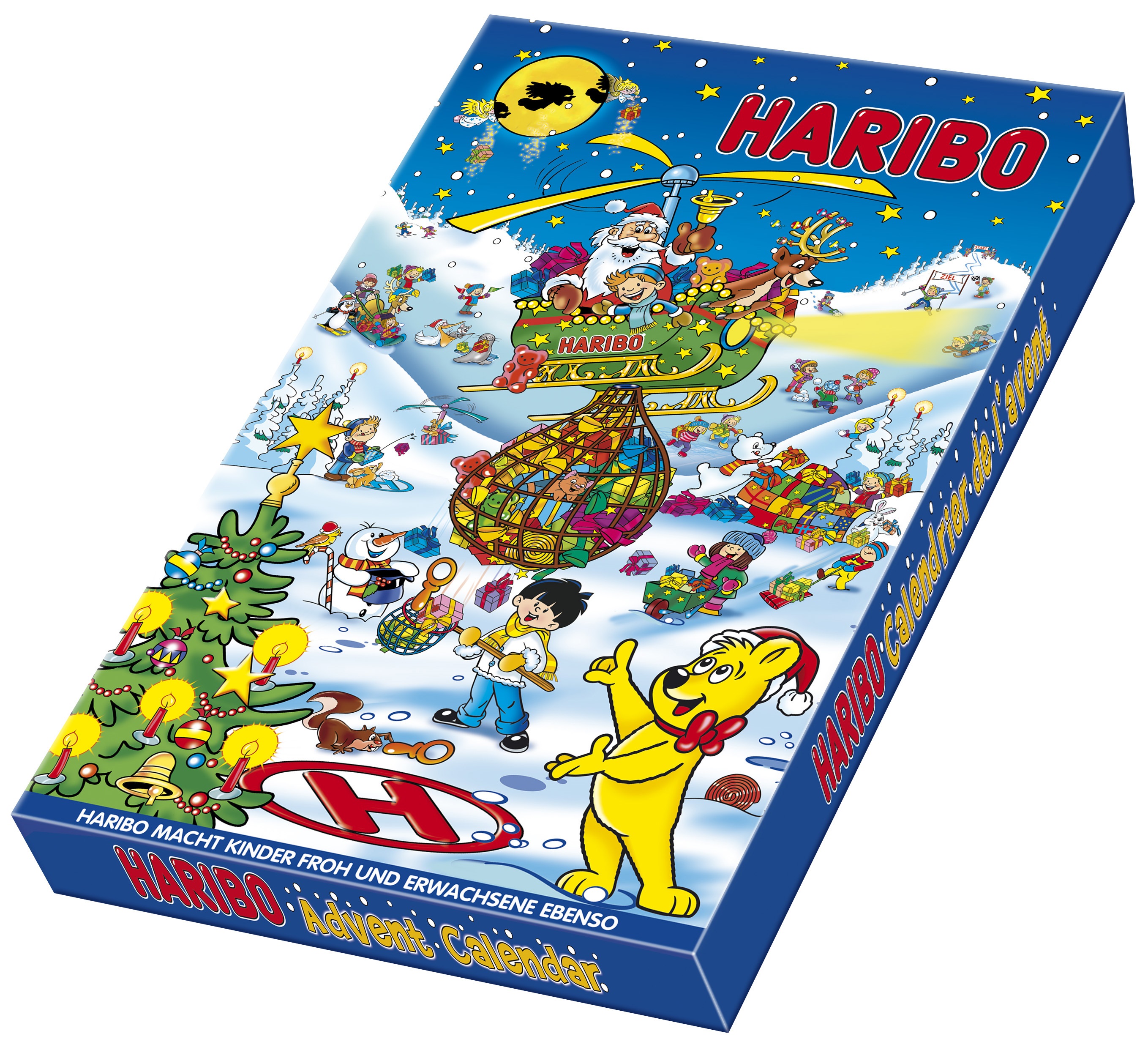 If chocolate isn't your thing, but gummy sweets most definitely are, then try the Haribo calendar, with 25 mini bags of everyone's favourite sweets.
Continued below...
Merry Piggin' Christmas Advent Calendar
£12.50, from
The Snaffling Pig Co.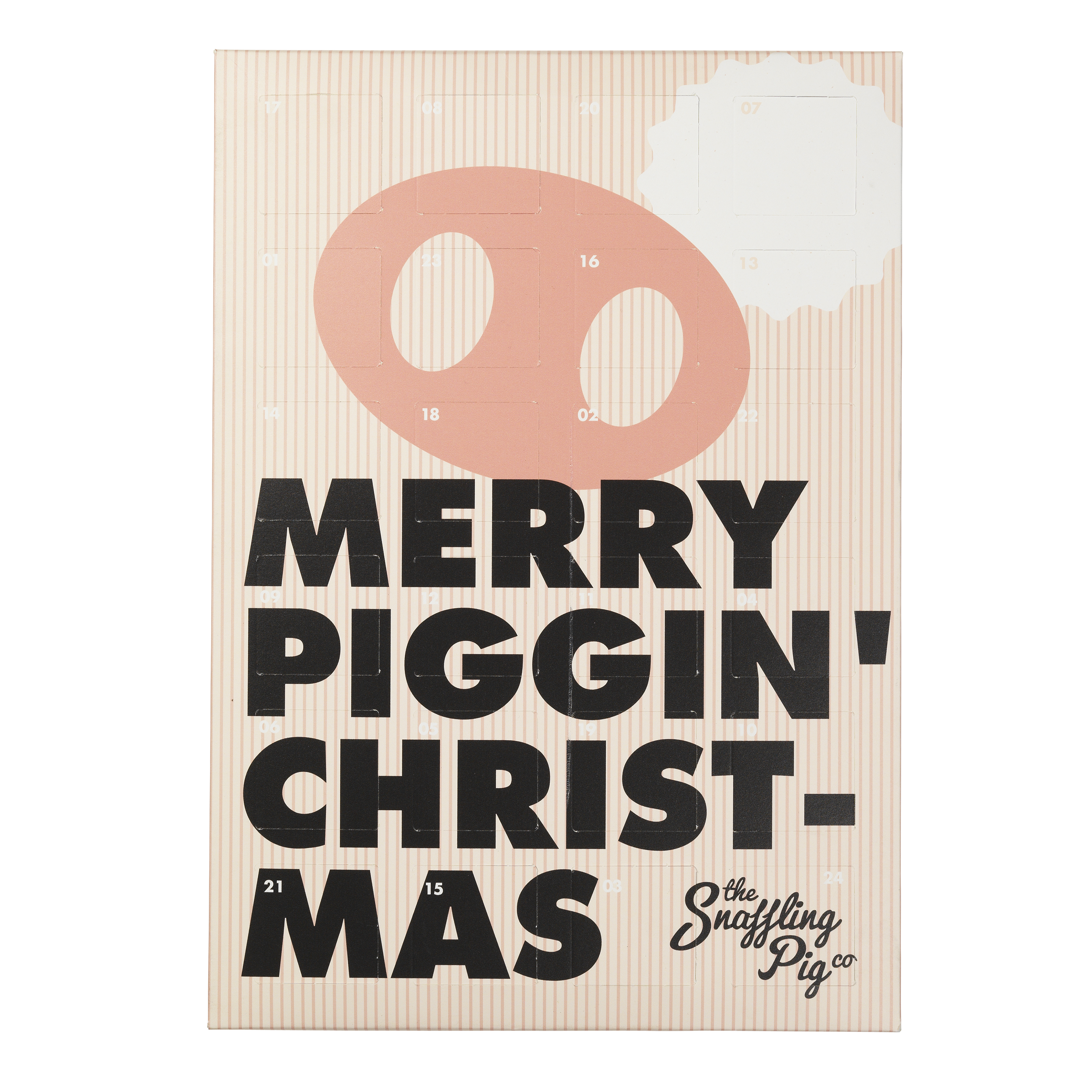 A very interesting one, but bound to be a hit with any pork scratching lover! From the creators of the flavoured pork scratchings, they're bringing you flavours like BBQ and Maple this holiday season.