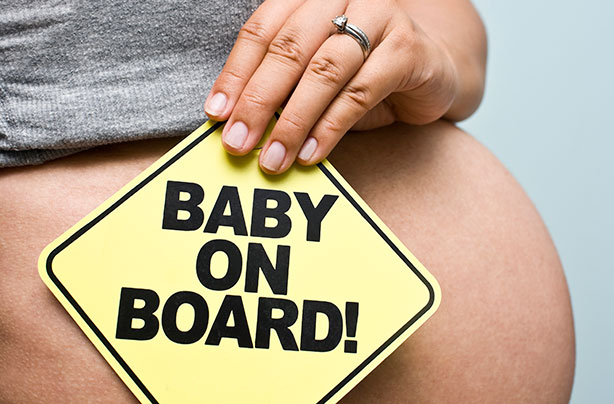 A pregnant woman was left speechless after a commuter asked 'Where's the baby?' when she requested priority seating on the London tube.
Although Raayan Zafar, 32, is still in the early days of her pregnancy, she was wearing her 'baby on board' badge, which is intended to let commuters know a woman is pregnant and eligible for a priority seat.
During her commute, she requested priority seating from a man who promptly gave her his seat. However, the problem started when the person sitting beside him asked her 'Why are you taking the seat?'
Raayan, who's eleven weeks pregnant, told the Evening Standard she showed him the 'baby on board' badge, to which he replied 'Where's the baby?'
She said: 'The man sitting there was a gentleman and gave me his seat, but then a lady who was already standing in front of him tried to take the seat, so I made her notice me by saying "Excuse me".
'That lady realised I was going for the seat, but the person sitting beside it started arguing with me, saying the lady wanted to sit there. I showed him my 'baby on board' badge and he then rudely asked me: "Where is the baby?" I was shocked; is that the way to speak to a pregnant lady? Do I have to carry my maternity notes with me all the time?'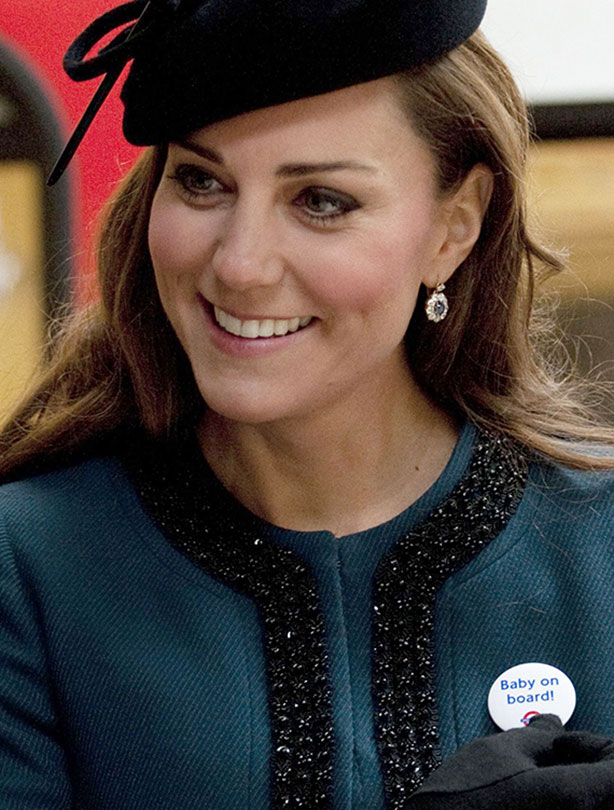 Kate wore her own 'baby on board' badge during the Tube's 150th anniversary celebrations in March 2013
The mother-of-one suffers from severe morning sickness, meaning she may be vomiting several times a day, and can lead to losing weight and dehydration. Even though she's already taking medication for it, Raayan said it was a long commute: 'I feel dizzy and out of energy, which makes standing in the Tube quite difficult when there is not enough ventilation.'
After her unfortunate incident, the expectant mother said that society should be educated on how to treat pregnant women: 'I see a lot of pregnant ladies on the Tube in rush hour and I don't see that people are more considerate towards them. People see the badges and just ignore them.'
She added: 'People know about disabled people and they are more considerate because they can see it, whereas with a pregnancy they can't see it at a certain time so they think everything is fine. As a nation we are losing our etiquette.'
Continued below...
Have you ever encountered someone facing a problem finding a seat when pregnant on public transport? Let us know in the comments below