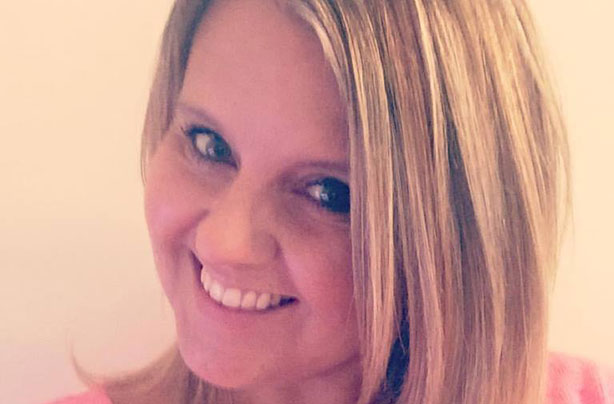 A blog post written by former teacher Ali Simpson has gone viral after she outlined the heartbreaking reasons that she left the profession.
The essay, which Ali published on her blog
My Life. My Love
in April, details how whilst teaching was a job she loved, she had to dedicate so many hours to the children at work that she had no time for her own family.
'There's a common phrase that is branded around within schools, "Every Child Matters",' she wrote in the heartfelt post, entitled 'Why I've left teaching'.
'And yes, that's true. However teaching, be it full time or part time is growing increasingly impossible for teachers with their own children. The sheer demand of the job that impacts so heavily on a teacher's own time, made me grow increasingly resentful for the time I was spending on the children in my class, as opposed to my own children. My own 2 beautiful children who needed their Mummy.'
'Sadly, it's more a case of "Every Child Matters, apart from your own." And I wasn't prepared for that to be the case, anymore.'
'No more using my days off to write lesson plans for the following week.'
'No more spending weekends alone, making resources while the rest of the family head off to the park.'
'No more rushing or skipping a bedtime story so that I can get on with the stacks of marking, every night.'
'No more hours analysing computer screens of tracking sheets and data spreadsheets.'
'No more proving progress in order to justify and maintain my salary.'
'Very sadly, teaching is not a job any more; it's a lifestyle choice. I wanted to make the choice to change my lifestyle. I was missing out on my children.'
Ali added that the expectations placed on education providers are 'unrealistic and dangerously unmanageable', and that she felt that many other teachers would follow in her footsteps, leaving her with fears for her own children's school experience.
'It's not acceptable to simply just have a body at the front of the classroom,' she said.
Ali feared that her own children were missing out because she had to dedicate so much time to her class
It turns out that the 37 year old was not alone in her thoughts, as she's since had hundreds of comments from other teachers, all in agreement with her sentiments.
'I have not gone back to full time teaching since becoming a mother as I knew I would be teaching well or being a good mother, there is no balance,' one commented, whilst another said: 'Everything you have written is so true, but so saddening; education has lost an outstanding practitioner in you.'
Ali has now undergone a career change, explaining on the About Me page of her blog: 'I now work from home as a Social Media Marketing and Content Manager. I also tutor children on a 1:1 basis in English and Maths.'
'I adore my new life. I am now in control and I get to take my little boy to school. I will never miss a Sports Day, Celebration Assembly or Nativity. I can read a bedtime story without rushing. I am the one who now gets to see the developmental milestone moments of my daughter.'
Continued below...
'No Sunday night blues... It's wonderful.'