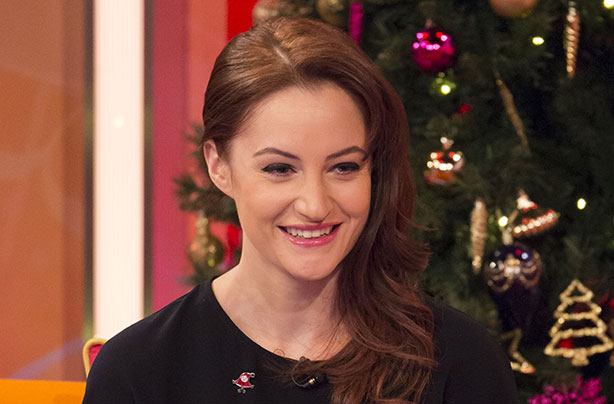 Happy news for actress Paula Lane, who has announced she will become a mummy for the second time with her husband Tom Shaw.
The Coronation Street star shared the exciting news with fans on Twitter, saying that the family's new addition will be arriving during the summer.
This will be Paula's second child with husband Tom, and the two are 'thrilled' according to her tweet.
News just in... The new addition to the Shaw clan will be arriving summer time and @SirTomShaw and I are thrilled! #doubletrouble

— Paula_Lane (@lane_paula) January 15, 2016
The 29 year old tied the knot with boyfriend Tom in May 2014, at Leeds Cathedral, and the two welcomed their son Arthur later that year, on New Year's Eve.
After her first pregnancy, Paula only took three months off the cobbles, returning to the show in April last year.
My first Mother's Day, can't believe all the changes that have occurred since last year. #veryblessed pic.twitter.com/TEOdQTTvwD

— Paula_Lane (@lane_paula) March 15, 2015
However, the actress admitted she had a tough time going back to Corrie's busy schedule, especially because she had to rehearse for their live show that aired last September and only got to see her newborn after 9pm some nights.
'It has been very intense, I can't deny it. And I have had to have a lot of support at home to get through it', Paula said.
'I was given a bit of warning. Before I left they said are you prepared to come back to it being this full on? And at the time I just thought, well I'm going off for a break it will be fine', she said.
'But it has been tough, very tough. Early starts on not a lot of sleep, and some days I don't know how I've really done it.'
😍😍😍 we danced the night away and had a ball this w/e. @SirTomShaw ❤️❤️❤️ pic.twitter.com/lwfxC7BEZf

— Paula_Lane (@lane_paula) July 26, 2015
It's still unknown how long she will be gone for this time, and what that will mean for her character, Kylie Platt - who she's been playing since she entered the show in 2010.
The family have recently celebrated Arthur's birthday, and the little boy apparently had a great time. Writing on Twitter to thank everyone for coming, Paula said: 'Thank you to all our wonderful friends and family that came together to celebrate at Arthur's party today. He had an icky sticky blast!'
Continued below...
We wonder how he reacted to the news of having a new baby brother or sister... Congratulations to the lovely family!