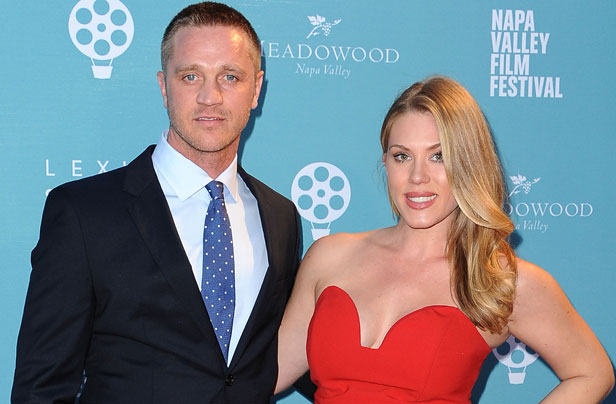 Warning: This may make you feel old. Actor Devon Sawa, who played the little boy in Casper, is all grown up, and has welcomed his second baby!
You might remember Devon Sawa from playing the adorable little boy version of Casper in the 1995 film, when he transforms from a cartoon ghost into a living, breathing human. Still with the same blonde hair and blue eyes, Devon is now 37 and a dad of two little ones, and we can confirm they are super sweet themselves.
The proud dad took to Twitter to announce the birth of his second child, daughter Scarlett Heleena Sawa, who was born on 21st March. Sharing the sweetest snap of his newborn with his fans, he captioned it simply, saying, 'my wife's a rockstar.'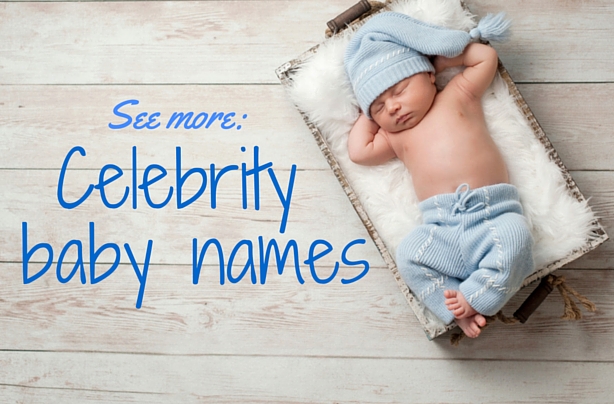 Devon is married to film producer Dawni Sawa and the couple also have a two-year-old son together, Hudson.
My wife's a rockstar. pic.twitter.com/s4ix3VBnyj

— devon sawa (@DevonESawa) March 22, 2016
In the picture, baby Scarlett can be seen looking rather relaxed, one arm casually behind her head while she snoozes in a knitted hat.
Speaking to People magazine Devon joked about his hopes for his new daughter, saying, 'My wife Dawni and I welcome a beautiful little girl into the world - our daughter. Please say prayers that she is quiet and calm... Unlike my son, who would shoot himself out of a cannon if we let him.'
The couple knew before Scarlett was born that they were having a little girl as Dawni has been posting regular Instagram updates during her pregnancy. One update shows Hudson in a pretty nursery with pink accessories, with the caption, 'Hanging this #love art for his baby sister in his old nursery. He is gonna be the sweetest best big brother ever 💞 ... 1 more month to wait! #hudsonheaven #HappyValentinesday
And it looks like Dawni isn't the only one excited about having a little girl around the place. Speaking to People, Devon went on to say, 'We are going to have some pretty kickass Barbie sessions around here!! Im'a fishtail that pink Corvette too. And Tea Parties for days, yo.'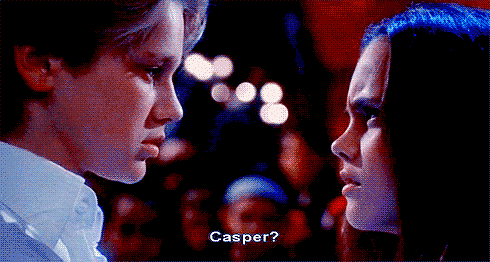 Devon as Casper in the 1995 film, with Christina Ricci
Following Devon's Twitter snap of his little princess the congratulations came rolling in with one fane @Ale_Peque_41 saying, 'Aww..your little Princess is so beautiful! Welcome to this crazy world, Scarlett Helena! Congrats to u, your wife & Hudson,'
Another user, @JJWrigley, joked 'Congrats man! Have you already said the whole "no dating till you're 30" thing yet?'
Continued below...