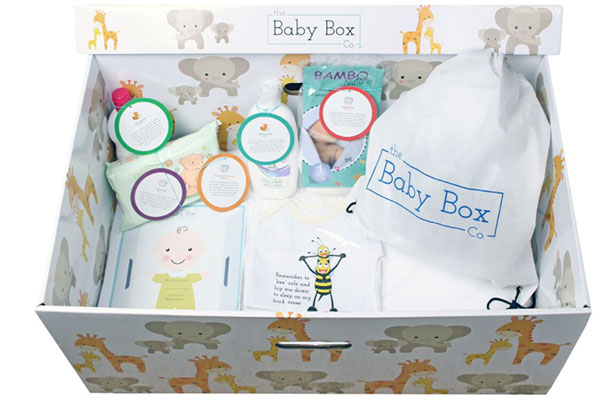 Finnish style baby boxes have been introduced in hospitals all over the UK, in a launch that started June last year and will continue to roll out to England, Wales and Ireland in the coming months.
Baby boxes are based on a project that has been running in Finland for nearly a 100 years and include must-have essentials for new parents. It is expected that they will reduce the infant mortality rate in the UK.
The first UK launch began in June 2016 and saw boxes handed out to new mothers at Queen Charlotte and Chelsea hospital in London. Since then the initiative has gone on to launch programmes in North Middlesex, Limerick Maternity Hospital Ireland, Halton Borough, Colchester Hospital, Sandwell & Birmingham.
Projects are set to launch all over England, Wales and Ireland in the coming months.
The baby box tradition first started in the 1930s in Finland to provide new parents with all the essentials needed to look after their baby, including a place to sleep. It is normal for Finnish parents to use their baby box as a bed for their little one for around the first eight months, believing that the contained space stops them rolling onto their front which can be a cause of SIDS.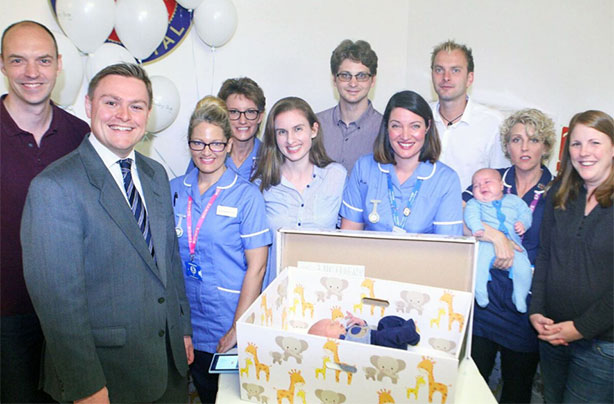 What is in a baby box?
Certified newborn mattress
Waterproof mattress cover
100% cotton sheet
Organic wash and burp cloth
Baby Box University membership card
Breast pads
Nappies
Onesie
Baby wipes
Vroom tips for baby brain development
Where did the baby boxes come from?
Expectant mothers in Finland don't need to worry about their baby's first bed. That's because they are given a baby box by the state, which not only contains supplies for the baby like bibs, nappies and bathing products, but also comes with a small mattress for the baby to sleep on.
Parents in Finland have been using the box and small mattress as the baby's first bed for decades, but the trend has been spreading to other countries in recent years, and now it's been introduced in UK hospitals.
What are the benefits of a baby box?
The initiative is in collaboration with the Baby Box Co. which partners with hospitals, government agencies and non-profit organizations to provide Baby Boxes, quality products, resources and ongoing education to families on a large scale. The boxes are a great help for expectant parents who may be overwhelmed with everything they need to get for their babies, and also a way to make sure babies have a bed to sleep in when they're taken home.
The boxes are inspired by the original Finnish model not only in functionality but mirroring the practise in which every mother in Finland must visit a healthcare professional by her second trimester to receive a check-up and vital education before being eligible to claim the free Baby Box.
The idea is to develop communities where the local healthcare experts work with new mothers to encourage them to use the 'Baby Box University' website, a comprehensive maternal and childcare education platform, available from pregnancy onwards.
Baby Box University enables each of its healthcare partners to customise the educational content to suit your local area. Everything you need to know is available in a variety of languages helping to break down language barriers that can be a problem in diverse parts of the country.
Another reason for introducing the baby boxes is to help cut the UK's infant mortality rate. Dr Karen Joash, consultant obstetrician at Imperial College Healthcare NHS trust, who is leading the trial at Queen Charlotte's and Chelsea in East Acton, said: 'For too many years the UK has fallen behind its European counterparts when it comes to reducing infant mortality. These boxes have been proven to help reduce the infant mortality rate in Finland and we hope that these results could be replicated in the UK.'
The Finnish baby box is considered to be one of the main reasons behind Finland's low mortality rate, as it's suggested the baby box could prevent deaths of babies who suffocate in their parents' bed.
The country has the third lowest mortality rate in the world, after Luxembourg and Iceland, according to recent data from the World Bank. That is a much different picture from their figures in the 1930s, around when the boxes where first introduced, when 65 out of 1,000 babies died.
The fact that the box is easy to carry and allows parents to have their baby in the same room is also seen as being good for bonding.
The practical solution for parents has even had royal attention, when it was offered to Kate Middleton and Prince William before the birth of Prince George.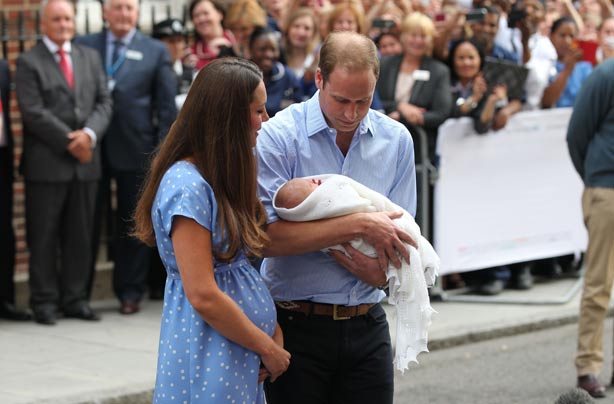 Kate and Wills were offered a baby box before Prince George's birth
Where can I get a baby box from?
Apart from the hospitals that are currently involved in the pilot scheme, baby boxes are also available to be purchased from several businesses that were created in recent years.
For instance, Baby Box Co's cheaper option, The Bed Box, which is meant to primarily be a bed and includes a fitted mattress, a waterproof cover, 100% cotton sheet, a swag bag with bonus coupons and samples, and a membership to Baby Box University, costs £49.07. Other options can go up to around £150, and include more products like a thermometer and an organic wooden teether.
Image: Baby Box Co
The Bed box is Baby Box Co's cheaper option, for £49.07
Since the scheme started in 1938, the boxes and contents have changed with the times. The latest change in 2006 brought back cloth nappies and left out bottles to encourage breastfeeding.
Continued below...
What do you think of Finnish baby boxes being introduced in the UK? Let us know in the comments section below!