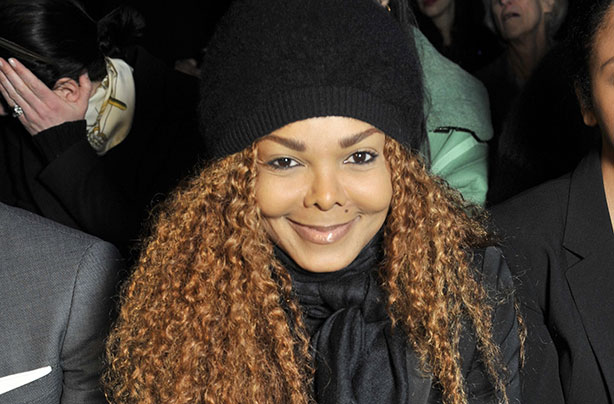 Janet Jackson has officially confirmed she is pregnant with her first child at 50 years old.
While there had been rumours that the singer was expecting a baby, Janet has now confirmed the happy news, telling People magazine: 'We thank God for our blessing.'
Speaking about the pregnancy, a source close to the family previously told People: 'She is super excited about her pregnancy and is doing extremely well. She actually feels very good about everything.'
The mum-to-be also debuted her baby bump in a special photoshoot for
People magazine
.
We first heard rumours that Janet was expecting in May when a source shared the happy news with Entertainment Tonight. It came a month after Janet announced she would be postponing the second leg of her upcoming tour to focus on having a family.
Addressing fans in a video posted to her Twitter account on April 6th, Janet explained, 'Hey you guys. As you probably know, on August 31st I announced the Unbreakable world tour. First I just want to thank all of the fans for coming out and seeing the show, thank you so much, you guys made it so enjoyable for me each and every night.'
'We're in the second leg of the tour, and there actually has been a sudden change.'
'I thought it was important that you be the first to know - my husband and I are planning our family, so I'm going to have to delay the tour. Please, if you could try and understand that it's important that I do this now, I have to rest up, doctors orders, but I have not forgotten about you, I will continue the tour as soon as I possibly can.'
A message from Janet...https://t.co/KrzYZ4eyvD

— Janet Jackson (@JanetJackson) April 6, 2016
Janet told fans she would be postponing her tour as she and her husband were 'planning their family
The singer, turned 50 on May 16th, and this will be the first child for both Janet and her husband, Wissam Al Mana.
The couple married in secret in 2012 - Janet's third wedding - but didn't confirm the news of their nuptials until almost a year later. She later released a statement to Entertainment Tonight quashing any rumours of a lavish ceremony.
'The rumours regarding an extravagant wedding are simply not true,' she said at the time. 'Last year we were married in a quiet, private, and beautiful ceremony. Our wedding gifts to one another were contributions to our respective favourite children's charities. We would appreciate that our privacy is respected and that we are allowed this time for celebration and joy.'
Took a break from tour prep to attend 10th Anniversary of Lazarides Gallery n London with my sweetie... See you soon pic.twitter.com/vgwSaLsOyB

— Janet Jackson (@JanetJackson) February 12, 2016
Janet and Wissam pictured in February 2016
Janet has spoken about her desire to have children in the past. In 2008, during her relationship with then-boyfriend Jermaine Dupri, she told Entertainment Tonight, 'I would love to have children of our own, but we also would love to adopt. So, we'll see what happens. It'll happen someday.'
Continued below...
She added to the Daily Mail in 2010, 'My view is that if it's God's plan for me to have children then it's going to happen. I'm not panicking. It would be very, very sweet if I did have children. The icing on the cake. And I like sweet things. But it doesn't feel essential.'