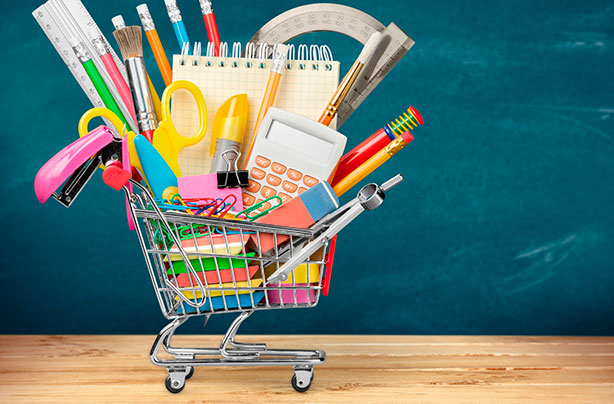 Every year we play the same old game, basking in our ignorance of long summer evenings and fun day trips out with the kids.
We manage to forget that as the summer holidays draw to a close there's a marathon shopping trip ahead of us for back to school supplies.
Even if we make it to the shopping trip, there are some unavoidable pitfalls. We'll without a doubt begin the day by bribing our little ones with promises of treats and buying exciting things if they swear to be good, which will of course 100% go to pot within the hour as we drag a screaming child round the shops.
We'll even vow to complete said shopping trip in a personal best, with visions of us whizzing in and out of shops and home in time for lunch. Yet the reality is that four hours later, we're clutching half a dozen HB pencils, a Hello Kitty lunch box, rocking backwards and forwards behind a bargain bin of calculators.
And finally, after all is said and done, you can guarantee you'll get home, collapse on the sofa and realise you've forgotten the pencil case/note pad/all-important ruler that was high priority for your young'un.
Enter your FREE back to school supplies checklist! Grouped by age and sections from clothes to art equipment, you'll be on top of your back to school supplies shopping game.
We've listed everything your little ones will need for the coming school term (both girls and boys) in this handy downloadable list, which you can print off and keep. Stick it to your fridge, on your husband, on your child's forehead if you think that might help, and tick off all the items you purchase along the way.
All you need to do is fill out the form above, and your checklist will be sent to you. Oh and did we mention, it's completely
free
?
Continued below...
Good luck!