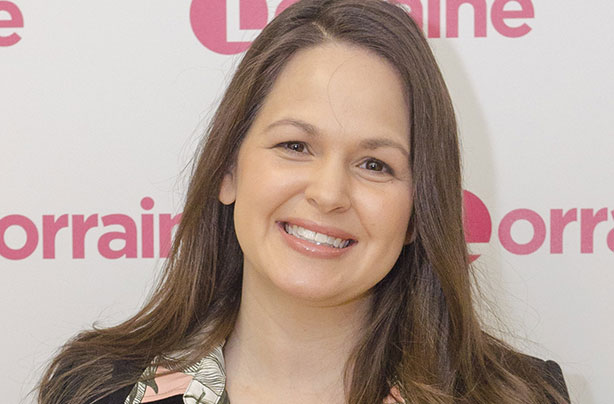 Giovanna Fletcher has opened up about her experience of breastfeeding in the hopes of normalising the process for other mums.
Speaking to OK! online, the author, who is wife to McFly musician Tom Fletcher, said, 'When I was pregnant with [the couple's eldest son] Buzz I hardly ever went out.'
'I was worried about feeding. I would feed in the car and really hide myself and stuff.'
Giovanna with her two sons, Buzz Michaelangelo and Buddy Bob
Now a mum-of-two, having welcomed second son back in February, Giovanna wants other parents to know that it's nothing to be embarrassed about.
'I think all people are trying to do is normalise breastfeeding,' she added. 'Your boobs are so associated in a sexual context and it's really difficult.'
'I just think it's such a shame. We really need to normalise breastfeeding.'
In a blog post written for HELLO! magazine when Buzz was a baby, Giovanna explained her fears about breastfeeding in public in more detail.
'There is obviously another fear-inducing-scenario within this whole topic though, and that is feeding in public… I'm sad to say I just don't feel comfortable doing it.'
Giovanna's husband Tom with their two boys
'Yep, I certainly won't be taking a breastfeeding selfie anytime soon. I feel paranoid, sweat profusely and become a nervous wreck. It's not good.'
'In fact, there was one day early on when I told myself I was going to give Buzz his next feed in a coffee shop – I was feeling adventurous. Moments later I got recognised. Needless to say my boobies stayed hidden away in my bra when I got to the coffee shop and ordered a takeaway.'
'But let's not forget my Eurostar achievement I blogged about on the way to Disneyland Paris. A disgruntled Buzz wouldn't take his bottle of expressed milk (he spat it in my face while screaming his head off), so I had no choice but to feed him from source.'
Continued below...
'I felt extremely proud of myself afterwards, though I stand in awe of women who are confident enough to do it wherever they please.'