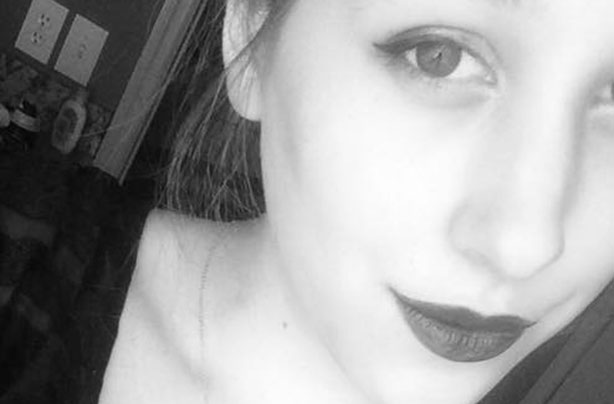 A mother has taken to Facebook to share a furious rant about a local sheriff, who allegedly threatened to arrest her for breastfeeding in public.
Savannah Shukla, of Columbus, Georgia, was feeding her child at her local Piggly Wiggly store when she says that the man approached her and told that she needed to cover up, in case other shoppers found the act offensive.
'I repeated the law back to him stating that Georgia state law says I can breastfeed however most comfortable wherever I want as long as I'm authorized to be there,' Savannah explained in her post, which has received almost 18,000 shares since it was uploaded on 26th September.
'He then grows flustered and says "No ma'am that's not the case." And I said "No I know what the law says" for him to say: "You just THINK you know what the law says and if your nipple becomes exposed I really don't want to have to arrest you or you be arrested for being offensive. This isn't like the first amendment where you can say something offensive."'
Savannah says that she reiterated the law, just to be told again that she 'thought' she knew the rules, but was in fact wrong.
'He also pointed out how he could "already see my areola" and that if someone saw my nipple (even if I were trying to cover up) that he would have to arrest me and that he "really didn't want to arrest me". For him to see my areola he would've had to have been staring VERY hard.'
'I finally got mad enough and walked away telling him I know my right to have a good night. And went to the car and boohooed and I'm still boohooing about it.'
Sharing a post from another Facebook user, who defended her during the incident, she added: 'I'd like to thank April the Paralegal for defending me, taking this picture and getting his name for me.'
'I'm so upset about it and I understand why this type of harassment can cause moms to stop. I WILL be reporting this to whoever his higher ups are tomorrow morning because if he did it to me he will do it to someone else. And who knows who else he's done it too.'
Savannah has received hundreds of supportive comments from parents around the world. 'Wow this makes me so angry. Good for you for standing up for yourself,' one wrote, whilst another added: 'You feed your baby wherever and how ever you want.'
'If people get offended, they're perverts and too immature to understand the concept of a hungry child and the purpose of female breasts. So proud of you for standing your ground! Society today is absolutely absurd. Stay true to you mama!'
Muscogee County Sheriff John Darr, who also works in the county, later responded to the accusations with a Facebook post of his own, writing: 'I have seen and am aware of a post circulating Facebook, regarding a situation between a Muscogee County deputy and a woman attempting to breastfeed her young child.'
'My wife and I have four children, each of whom were breastfed, and two of my daughters now have small children of their own. Therefore, I fully understand and appreciate the right of a woman to feed her child wherever she is most comfortable.'
Continued below...
Going on to apologise to Savannah for the event, he said: 'We are currently looking into this incident and it will be addressed. Our office does not condone these actions and will ensure all officers know and understand the law.'