Sarah Parish and her husband Jim have opened up about life after losing their baby daughter.
Appearing on This Morning, the couple talked about their plan to build a trauma centre in Southampton to repay the hospital for the care that their daughter, who passed away in 2008, received.
Ella-Jayne was diagnosed with a hole in her heart while still in the womb and after being born five weeks premature she spent a month in intensive care. At eight months old, she tragically passed away at home.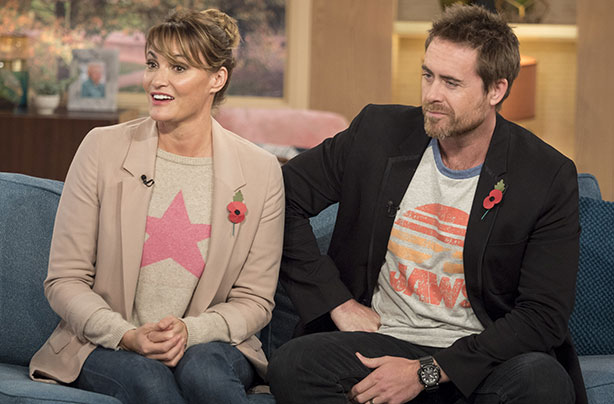 Now, the husband and wife team, who also have a six-year-old daughter Nell, hope to build a new hospital in her memory.
Sarah and Jim have launched the campaign #2MillionSteps, which aims to match the £2 million given by the government to pay for a new trauma centre at Southampton University hospital.
Speaking about the campaign, Sarah said it was the 'incredible' treatment given by the hospital staff that made them want to give something back.
'She was in the paediatric intensive care unit which was awe awe-inspiring and the people that worked there were incredible. That's why it was so important to Jim and I when Ella-Jayne passed, that we gave back to those people who helped us through such a traumatic, desperate time. And what we're going at the moment again is trying to give back to them', she said.
Sarah and Jim hope the new centre will be on the same level as Great Ormond Street Hospital, covering nine counties and will stop children and adults sharing and accident and emergency wing.
'It's a way of making something really quite awful better. Every time we raise money, every time we do something that makes difference to the hospital or the south of England in its entirely makes Ella-Jayne and our pain worth it,' she added.
In a earlier interview with The Times, Sarah said that despite the heartache there have been moments of 'euphoria' at having known her baby at all.
Describing the period as 'hell', Sarah admits that though a devastating experience she is proud of the work it has inspired their family to do.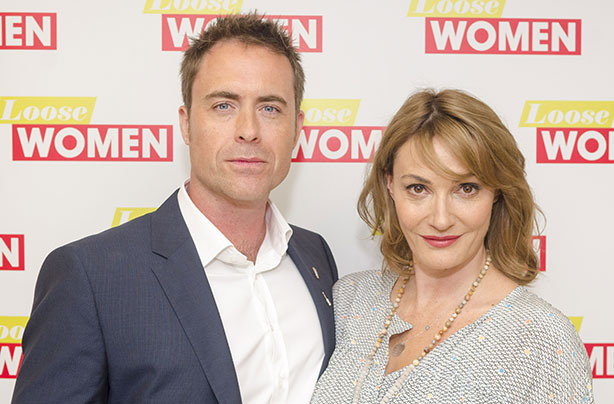 The actress, 48, said that initially it was hard for the pair to see the light at the end of the tunnel. The star described how she and her husband began to drink excessively, fearing they would drink themselves 'to death in the pub'.
That's when they took action and began to take as many positives out of their situation as they could. Their interest in charity work began after taking a trip to Cambodia, where they took part in hard labour for a month.
Sarah also revealed that she experienced one of the best moments of her life when Ella-Jayne had taken a full bottle, just hours before she passed away. 'Most people look at us like we're mad. "You found complete happiness watching a baby take a bottle?" But we did.
'It was one of the most joyous moments of my life. And it was only that joyous because of the hell we'd experienced prior to it.'
She also said that she wouldn't change what's happened to them as it's helping deliver a state of the art trauma unit which will help other families.
Continued below...
The actress and her husband, who she met on the set of Cutting It, say that every time a donation is made they think of their daughter and say, 'Yeah, well done girl'.