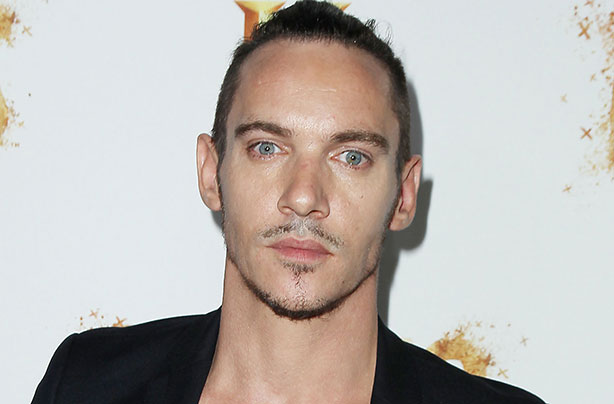 Actor Jonathan Rhys Myers and his fiancée Mara Lane have reportedly welcomed their first child together.
According to E! News, the couple have had a son, and they've chosen the
baby name
Wolf for their new arrival.
The site adds that Mara gave birth to Wolf in the comfort of the family's home, with the support of a midwife for the delivery - although these details have yet to be confirmed by the couple, who have not released a statement about their child's birth at the time of writing.
Mara confirmed that she was expecting back in December, sharing a sweet Christmas-themed snap to her Instagram account, @thelionandthelambchop.
'#IncomingPackage best present. #ThankYouLord 🙏🏻🙌🏻😇 #SantaBelly 🙊😂' she captioned the image, which showed her beaming as she compared her blooming baby bump to Santa's rounded belly.
She's since been keeping her 11,000 followers up to date with the progress of her pregnancy, sharing pictures of her growing maternity wardrobe and talking about her excitement at the prospect of becoming a mum.
'I have other dresses but Baby likes these ones..' she wrote of one particular outfit.
'[Baby] is super conscious, connected & aware. Has not let me eat much meat entire pregnancy either ... has me thinking about things I'd rather live in ignorance to. #speciesism waat just stap 😩🙈 😇👽🦄 angel alien baby about to rock my world I already know #thankful for my soon to be best teacher and friend 😍😐'
Mara and Jonathan began dating in 2014, and got engaged in December of the same year. Wolf is the first child for them both.
Continued below...
At the time of their meeting, a source told E! News: 'They are so in love. He is in a great place and Mara and Jonathan really complement one another. He is healthy and happy.'